Singapore
I haven't plotted a route round Singapore for you because it's a small country so easy to see a lot by basing yourself in one place and then going to different places each day.
I've been to Singapore about four times now, not even counting the amount of times I've flown through it, as it's a useful place to go for visa runs in Asia.
Haw Par Villa Dragon World aka. Tiger Balm Gardens
This place is weird but fun to walk around. As the name suggests it was originally built by the owners of Tiger Balm although you would never twig that walking around. There are over 1,000 statues in the park depicting Chinese mythology and folklore and some of them are spectacularly odd/disturbing. One of the biggest attractions in it is "The Ten Courts of Hell" which is the weirdest part.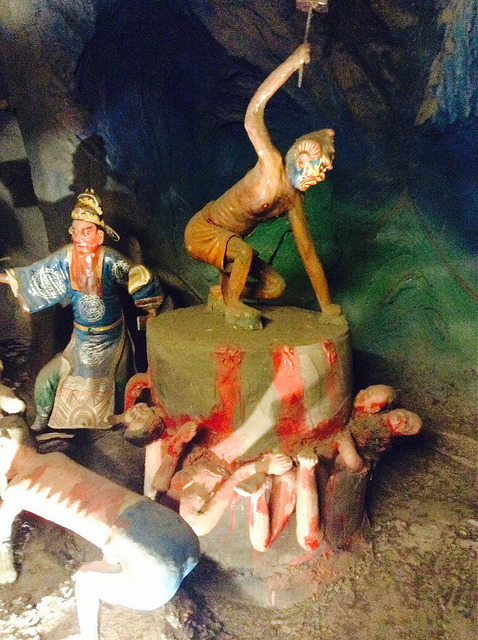 This statue is depicting the fourth court of hell – Yama King Kuguan. You end up in the fourth court of hell for refusal to pay rent or dodging tax as well as for disobedience to one's siblings. The punishment for which is being ground by a large stone. I felt the need to take a photo of this to send it to my brothers, just so they're aware.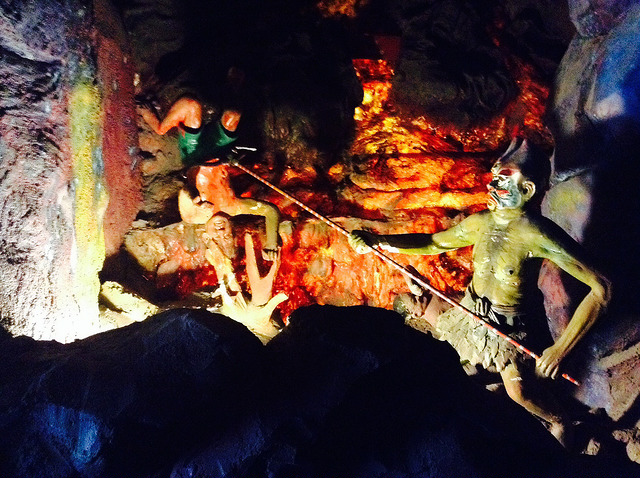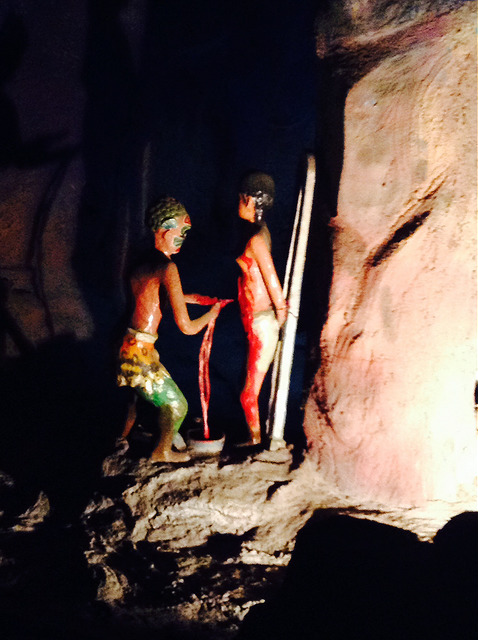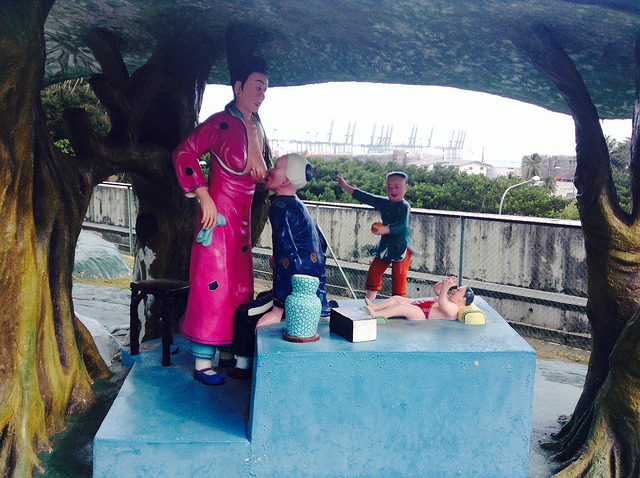 The rest of the park has less disturbing statues although there is still a lot of weirdness: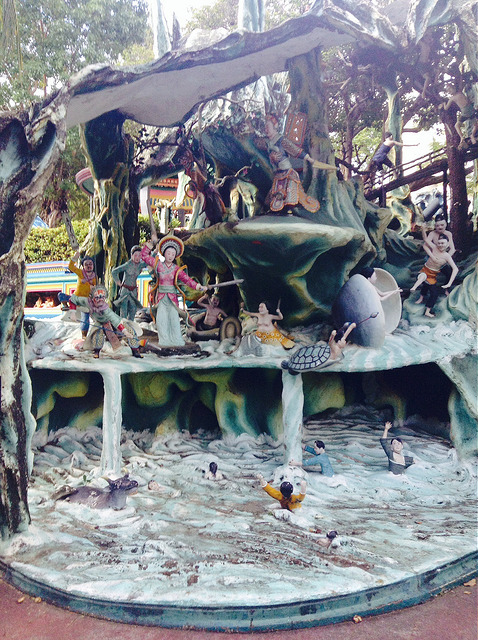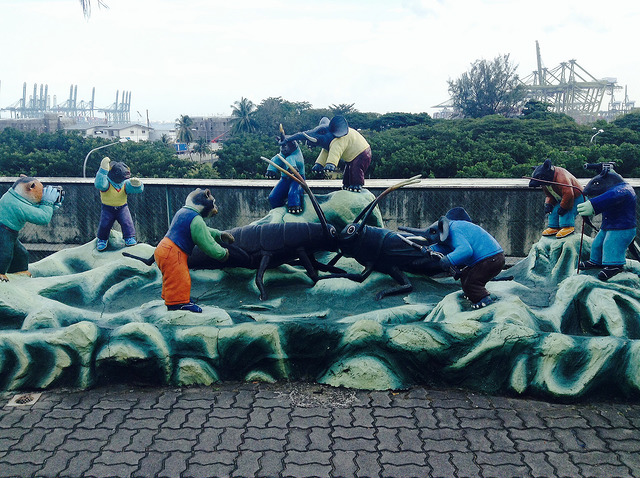 As well as being odd, the statues are impressive with the amount of detail and number of figurines included in each.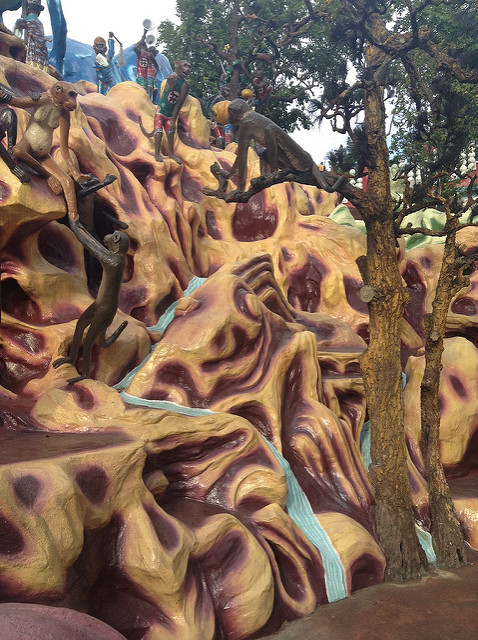 There is the occasional cute one too: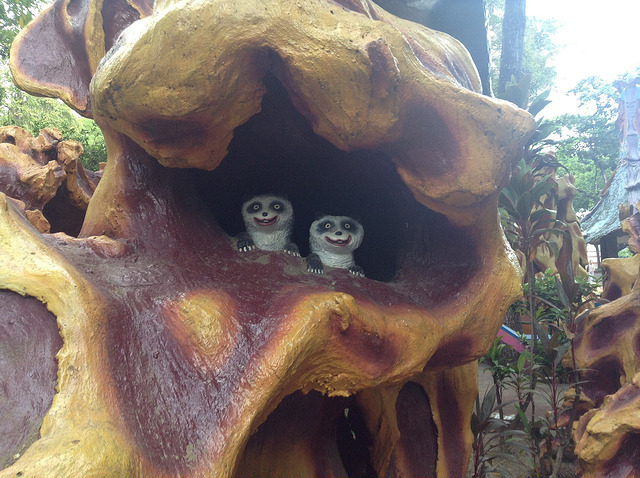 Best of all the park is free and it's only a 2 minute walk from Har Par Villa MRT Station which, in a city that has a tendency to drain your money exceptionally quickly, makes for it providing a very welcome cheap afternoon out.
Sentosa Island
Sentosa island is a bit like a theme park on an island.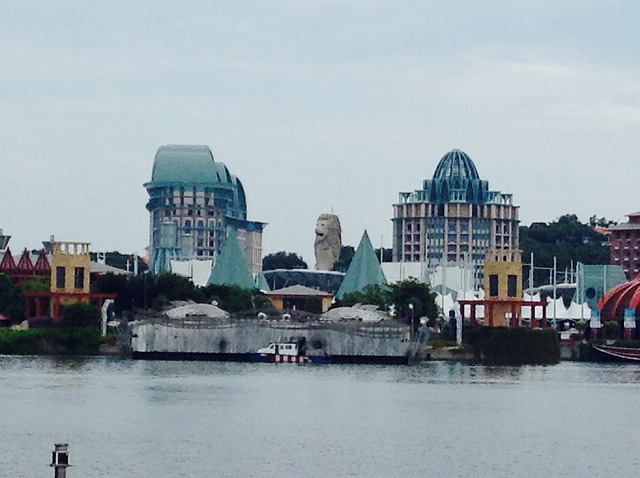 There are rides there, universal studios and a man-made beach. It's also home to the giant Sentosa Merlion which is 37-meters tall.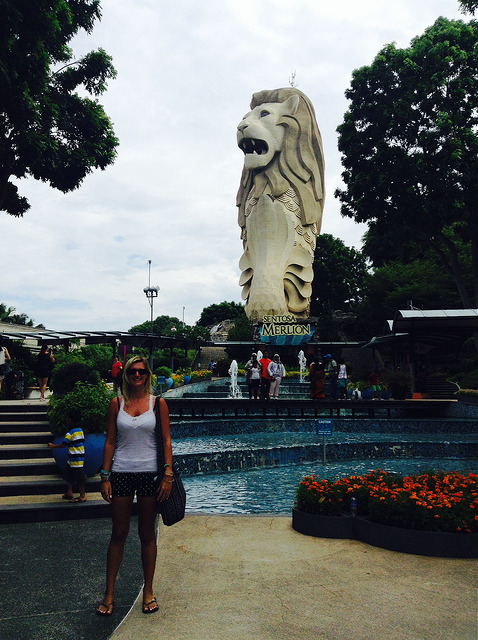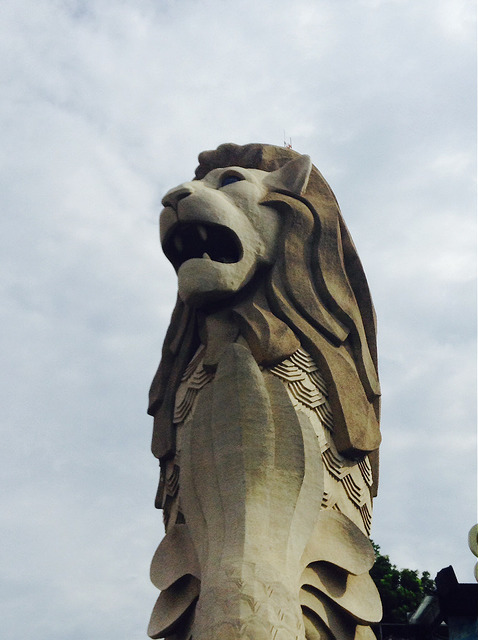 The man-made beach is called Siloso Beach and although it's man-made it's still beautiful. If you want an escape from the city and feel like you're on an island holiday just head over there for the day.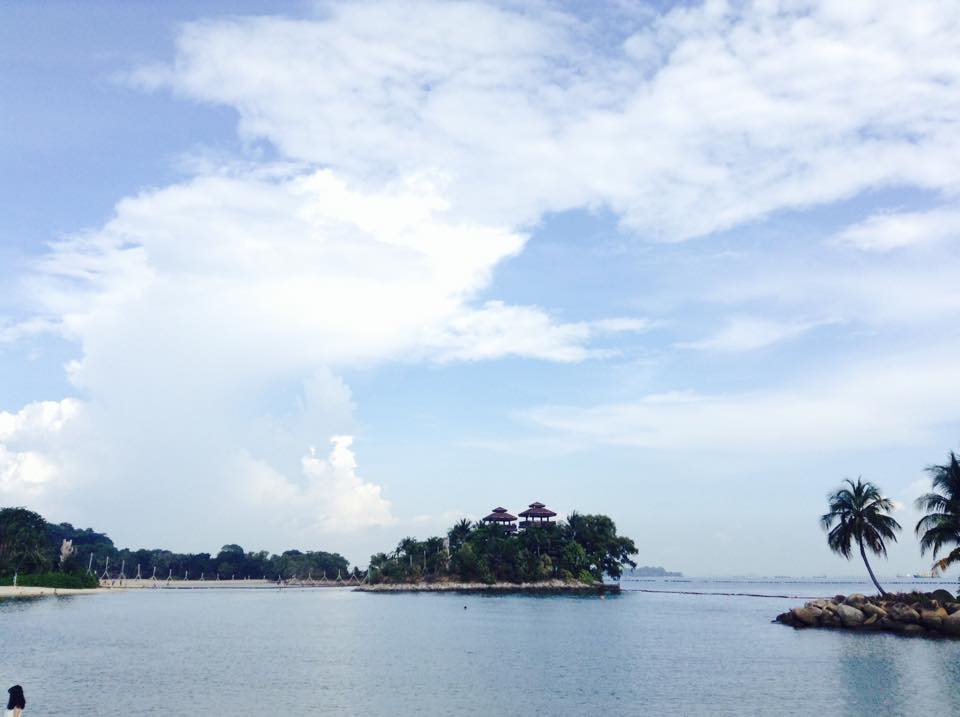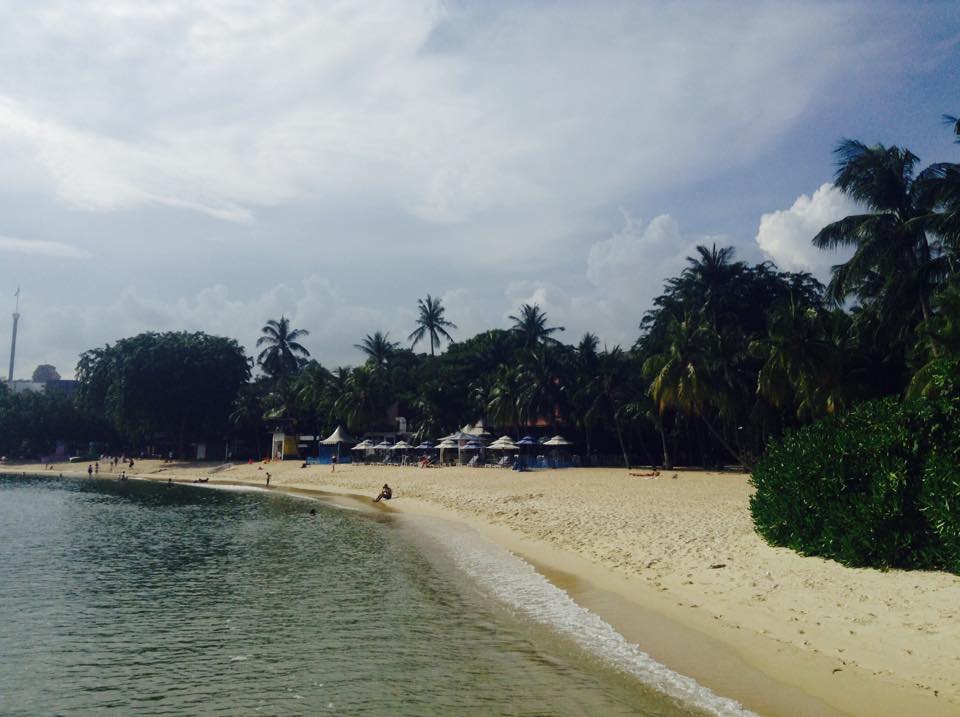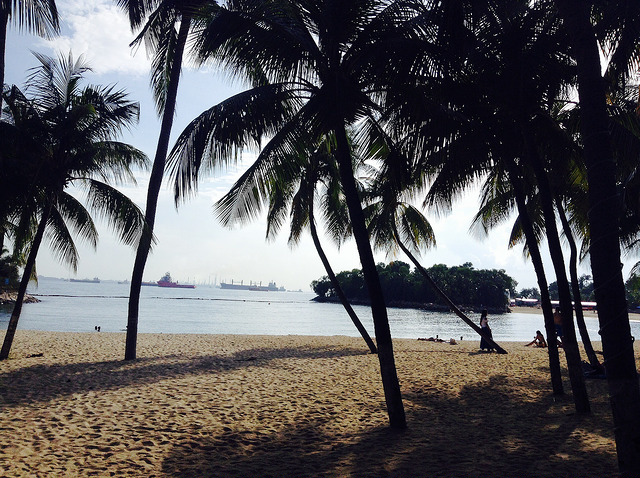 Across a bridge from the beach is the Southernmost Point of Continental Asia.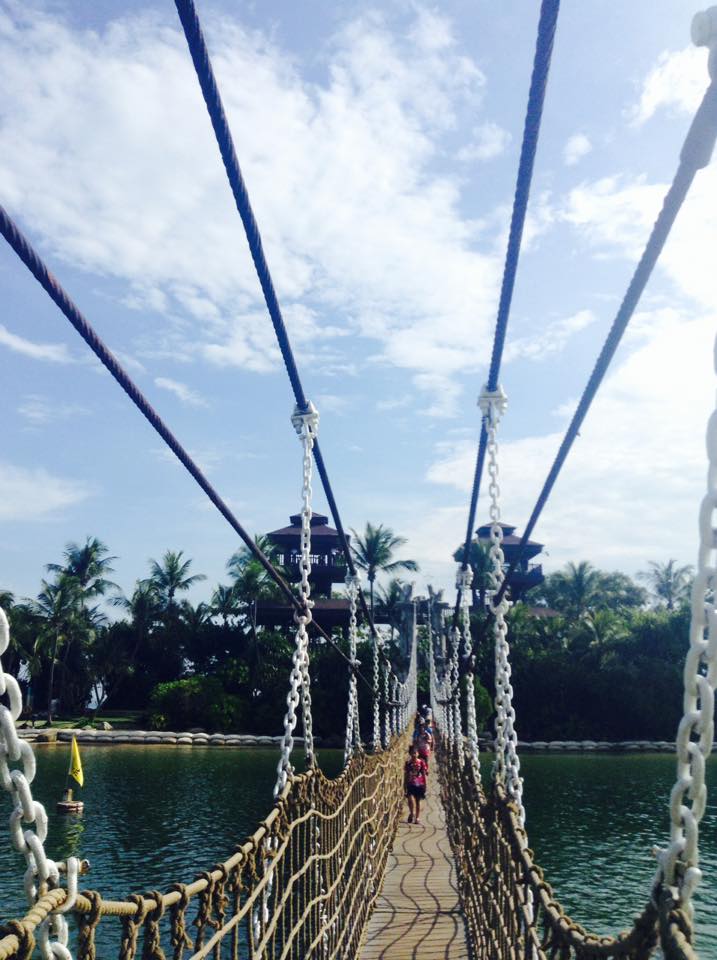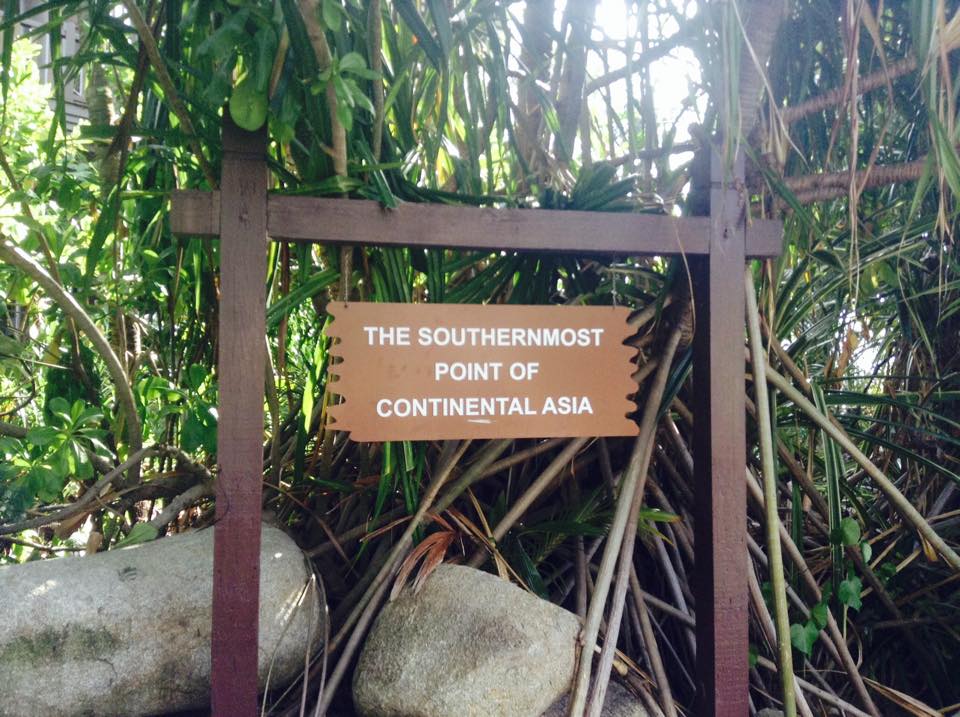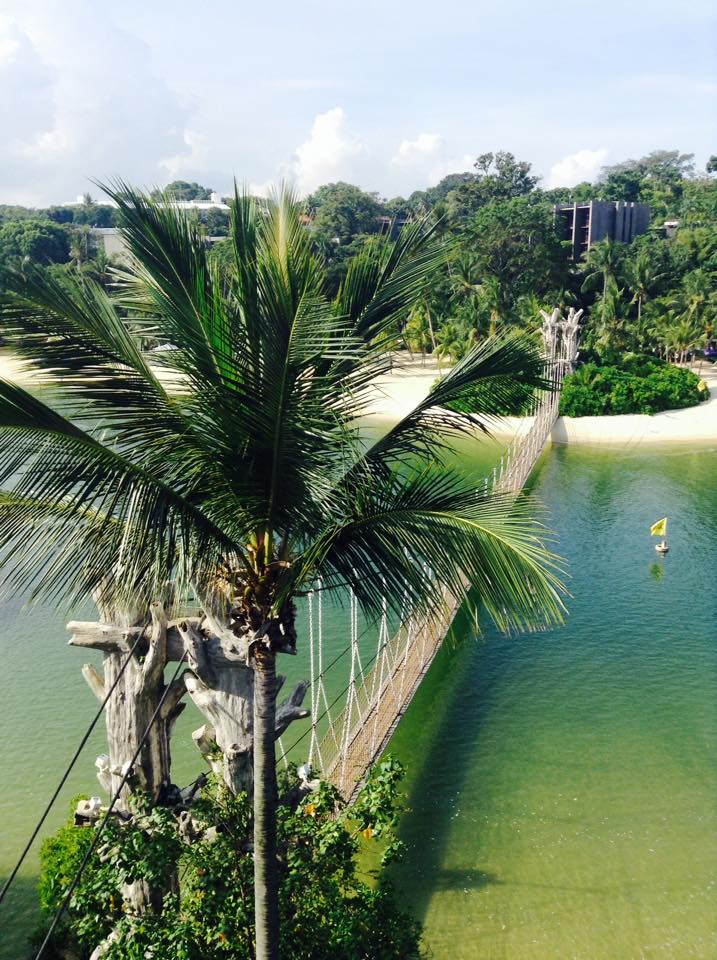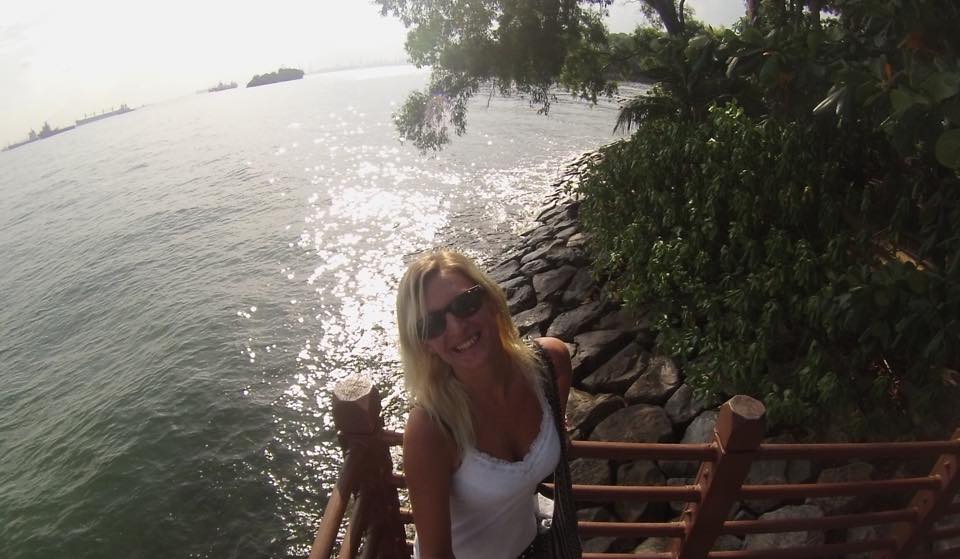 I didn't go on any of the rides on Sentosa Island or to universal studios but it's a nice walk over there and around the beach area.
If you're looking for some entertainment they also have a wave machine and a 3D museum.
To get there you get the MRT to Harbour Front and then you can get the Sentosa Express or just walk across the bridge known as Sentosa Boardwalk. I chose to walk and it really doesn't take long to get to the start of the island. The beach is all the way on the other side though so by the time you've walked all the way there you might want to get the express train back. If you do decide to walk back, try to time it for sunset to get a good view over the water.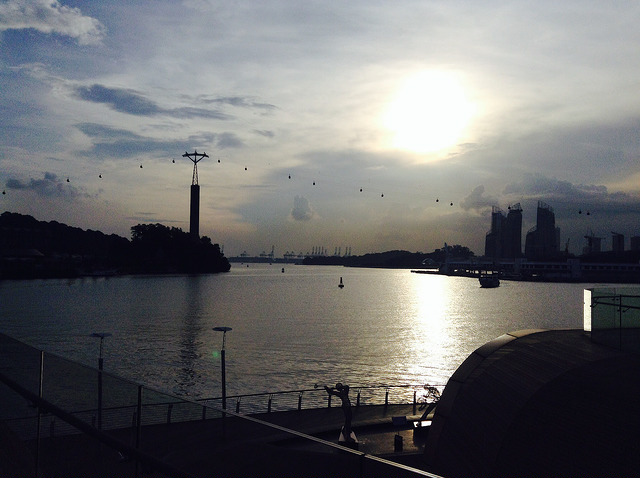 Shopping
Singapore is full of shopping malls. It feels like every other MRT station you come out of is in a shopping mall. If your travel clothes are all a bit tatty and disheveled by this point in your journey it's a great place to stock up on cheap basics in shops like H&M which can be hard to find in Asia.
Food
Singapore is expensive, specially eating out at restaurants and alcohol. To keep you food costs down just go to one of the local food stands (the hawker stalls) where you can get a good meal for a couple of dollars.
Chinatown Singapore
I only went to Chinatown for the first time on my last trip back to Singapore, on my way to a great little café called
The Book Cafe
. In Chinatown you'll find stall after stall selling cheap food and it's fun just to walk around to take in the atmosphere.
Clarke Quay
This is the main hub of night life in Singpaore. As I mentioned above alcohol is expensive in Singapore. But I don't just mean a little bit expensive like in London, it's eye-wateringly expensive. A beer can set you back as much as $20 SGD (£10 GBP/$15 USD/$20AUS). If you want to go out partying for a night I would strongly suggest some drinks in your hostel first. That will even still be expensive but a lot cheaper from a local store than in a bar.
For some reason all the local stores stop selling beer at about 8/9pm in Singapore so plan in advance if you do want to have some beers in your hostel.
Getting Around Singapore
The MRT is the quickest and easiest way get around Singapore which is basically their subway/underground service.
There are heavy fines in place if you eat or drink on the MRT just to warn you.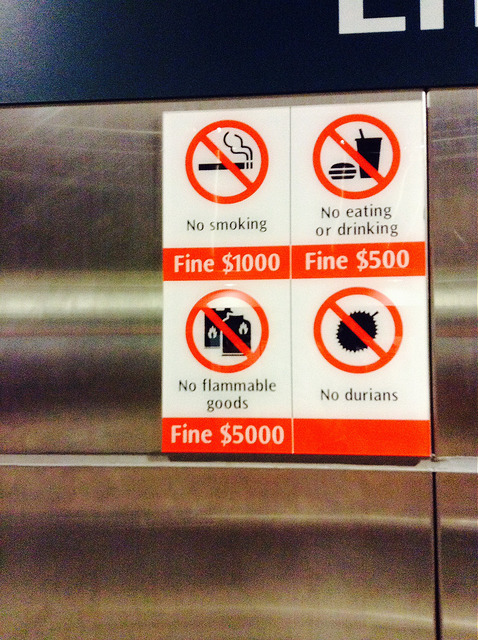 No that strange looking sign in the bottom right is not a hand grenade, it's one of the smelliest fruits there are. Be very glad they've banned this from the MRT.
When you arrive in Singapore buy an MRT card at the first station. These cards can be topped up with money, like an Oystercard in the UK, so that you just swipe it each time you make a journey and it takes off the money. The card means each journey will cost you less than if you had bought the tickets individually.
The MRT goes all the way to the airport so it's cheap to get into town and back for a flight. To warn you, because of where you have to change on the way to and from the airport to get into town it does take a long time. I once ended up having to get a taxi from the airport as I was running really late and that was surprisingly inexpensive and all taxis are on meters so you won't get ripped on.
What Singapore's like
Being in Singapore will make you feel the least like you're in Asia of any of the countries around. The city is very Western and modern. Everything runs on time, you will not be hassled for transport as you walk down the street and can even drink the tap water. If you want a break from having to be on your guard and
haggling
for everything Singapore is the place to go.
Singapore Airport
There is no other country I would even consider mentioning the airport for however Singapore airport thoroughly deserves a special mention. The airport is hands down the best airport I have ever been in, by a long shot. If you have a long lay-over there you will easily pass the time, with everything from shopping, to restaurants to Xbox Kinect, to massage chairs, to hotels to swimming pools. I'm not kidding. Whenever I've had long stop-overs there I've always had to keep reminding myself that I need to leave later as it would be very easy to forget with so many things to do.
Where to stay in Singapore
Make sure you book in advance. The second time I went to Singapore I didn't and found that almost all the hostels were fully booked and it would be REALLY expensive to end up having to get a hotel room there if you can't find space in a hostel.
I always stay in
The Hive Hostel
when I go to Singapore. I tried another hostel before finding this one but I like this hostel as it's well located, has big open common areas, good wi-fi and is cheap for a hostel in Singapore. I also have friends who stayed in
The InnCrowd Backpacker's Hostel
and really enjoyed it, especially as they organise outings for those staying like a scooter tour of Singapore.
How long to spend in Singapore
To explore Singapore you only need a few days.
Moving on from Singapore
The only place you can get to directly overland from Singapore is Malaysia, although you technically could continue all the way onto
Thailand
overland too. Most people do this trip by train. To get elsewhere there are frequent and cheap flights from Singapore to neighboruing countries like
Indonesia
.
« Back to Places
On to the Blog »
---
Get Your Essential Travel Gear