Phuket
I got to Phuket by plane as I was coming from
Laos
but you can get a bus there, from
Bangkok
or even all the way from
Laos
. As with most bus and boat combined journeys in Thailand, book through
Lomprayah
. The plane ride was crazy beautiful on the way in so worth the flight just for that.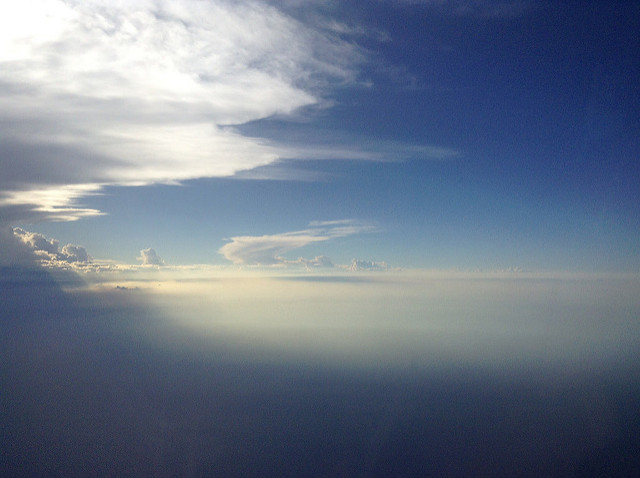 Phuket Old Town
The old town of Phuket is relaxed and a far cry from the stereotypes of the locations by the beach which are renowned for being full of really obnoxious drunk tourists like the type you'd expect to find in Magaluf or Benidorm in Spain (if you're from America I'm guessing a spring break location in Mexico would be the equivalent, or Australia - Kuta in Bali). I'd therefore wanted to steer clear of the mayhem which Phuket Old Town was perfect for but I did still want to see the beach so took a day trip there.
Patong Beach Phuket
To get to Patong Beach there are frequent local busses but make sure you check the return timetable when you get off in Patong as the busses stop running quite early, around late afternoon, and you'll be stuck with an expensive taxi ride back if you miss the last one.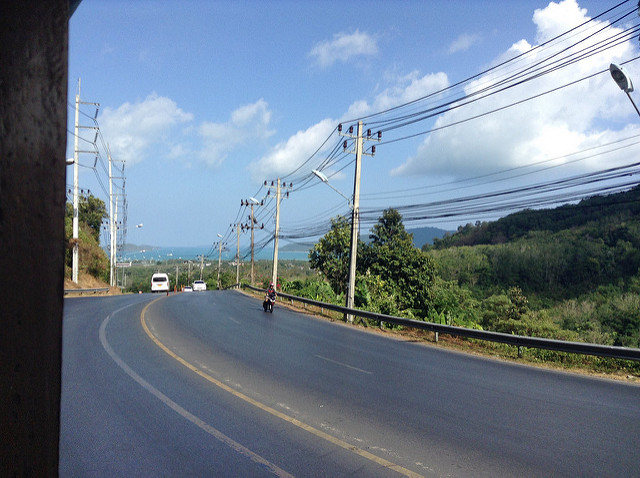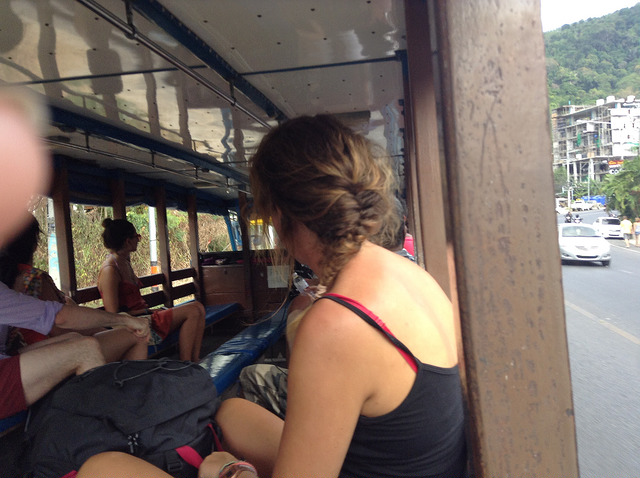 The beach was actually nice to hangout on, and I very randomly ended up in a photo shoot for a Japanese shoe brand so worth it just for that! There is also a wave machine in one of the bars just by the beach if you're into that sort of thing.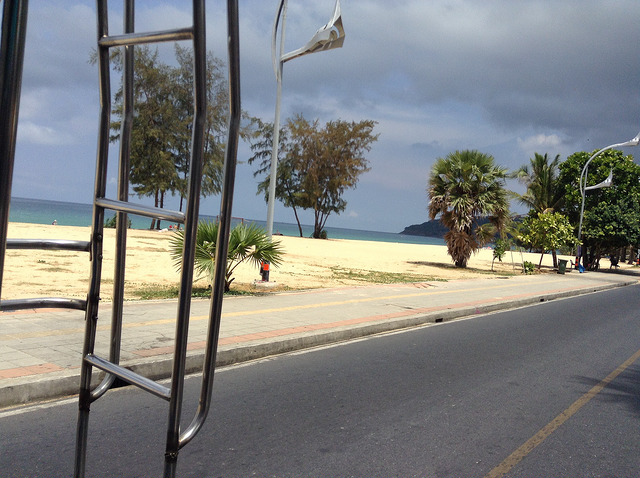 Where to Stay in Phuket
I stayed at
Phuket Sunny Hostel
which is a nice enough hostel although it was deserted when I was there. Their laundry is also do-it-yourself, for the same price as most other places would take your laundry away and do it for you. That's not a big deal but, if like me you arrive with almost all your clothes needing washing, that could take you the best part of a day just being sat there watching the washing machine. That's personally not really how I like to spending my time.
How Long to Stay in Phuket
You don't need more than a night or two in Phuket. Or if you're pushed for time I'd suggest just missing it out and heading straight to the other islands.
How to Get from Phuket to Ko Phi Phi
You can book a bus and ferry ticket through any hostel to get to
Ko Phi Phi
. The ferry only takes 2 hours.
« Back to Places
On to the Blog »
---
Get Your Essential Travel Gear