Mirissa - Whale Watching
I went to Mirissa as I really wanted to go whale watching. I booked the whale watching online prior to arriving as the trips start really early morning (approx. 5am) and since I wasn't planning to arrive till the evening before, and didn't have a spare day to wait if they happened to be fully booked for the next morning, it was important to me I had this booked in advance. As is standard with this activity they picked me up from my hotel at the appointed time and took me to the dock where we then went on the boat to see the whales.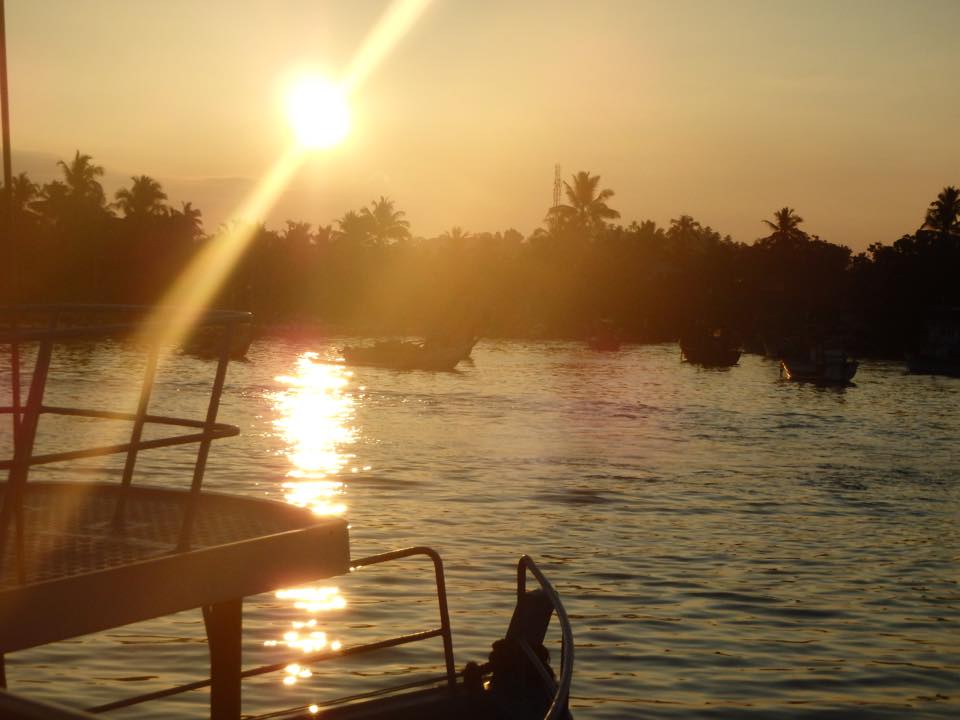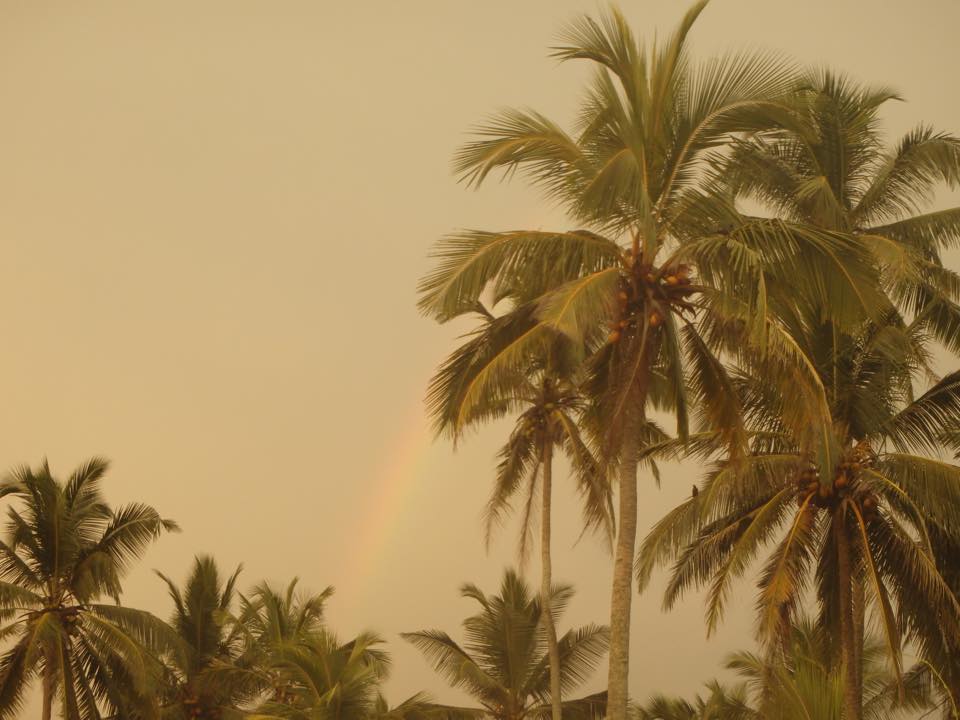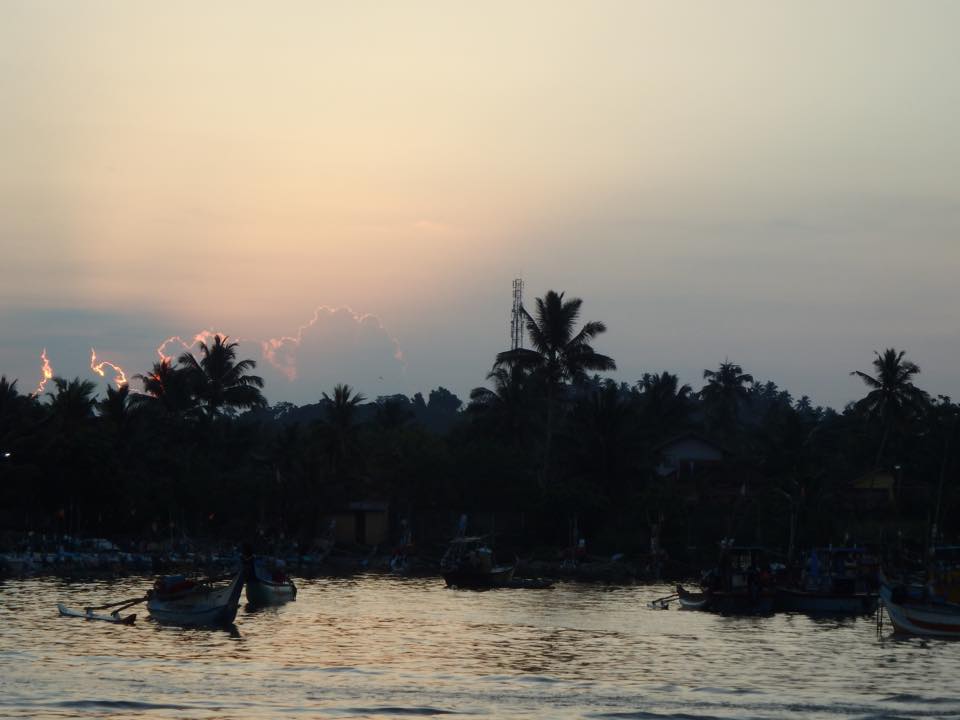 And it was incredible. You just don't really appreciate how insanely big whales are until you see them in real life - hard to get a good photo though.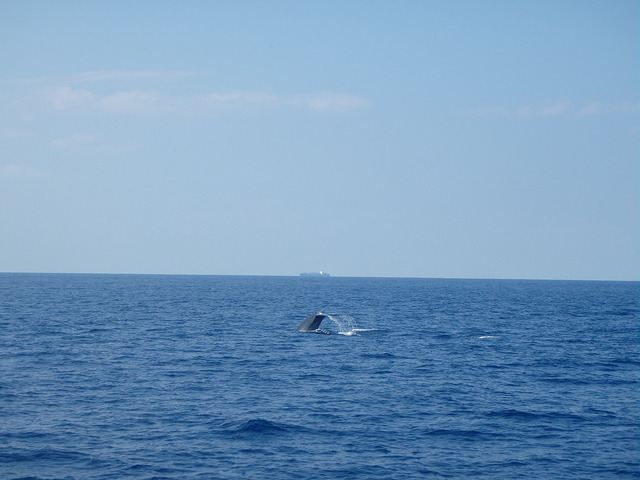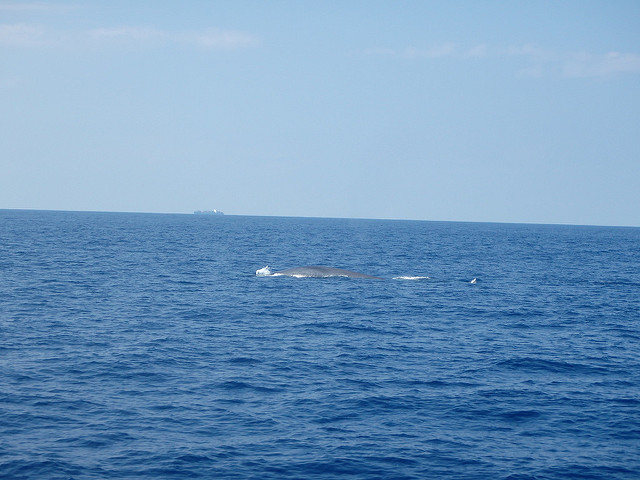 I needed to leave early afternoon to move onto my next destination but before doing so went down to the main beach and climbed up a little hill that separates the two beaches and provides a good view.

Where to stay in Mirissa
There weren't any hostels in Mirissa when I visited therefore I had to stay at a hotel. I stayed at
Green Garden Guest Mirissa
. The room was basic but the grounds of the hotel were lovely, the staff really friendly and it was much more reasonably priced than a lot of other options. Plus if you're getting up at 5am to go see the whales anyway who really cares?
How Long to Spend in Mirissa
You only need one night there to go Whale Watching the next morning so it just depends how much beach time you want outside of this.
Moving On: How to get from Mirissa to Tissa (Yala National Park)
I got a bus from Mirissa to Matara and then from Matara to Tissa. There are a lot of rumours online that a straight through bus exists, the number 32, but it didn't appear in Mirissa and everyone told me to get the bus to Matara and then the 32 from there so I followed their advice.
Important Information about Busses in Sri Lanka
Getting busses in Sri Lanka is confusing. I spent at least 30 minutes wondering round the bus terminal in Matara, asking people where to go for my bus, almost getting on wrong busses (at one point I even had my luggage stowed away ready to go on one of the wrong ones) before finally managing to find the correct bus. I was even showing people the name of where I wanted to go on my phone, since they just looked at me blankly when I actually said "Tissa". In desperation I almost ended up calling one of the locals I'd met in Galle Fort to ask, "Can you talk to them please? I don't understand what is going on". But I decided to persevere on my own in the end. It's supposed to be an adventure after all and traveling by bus in Sri Lanka will certainly give you that.
The busses are fun though. They're cramped and sweaty but they will at the very least give you entertainment with the TV screens at the front and dance music being blasted out on them all day.
Not one of my best photos ever but check out the empty vodka bottle just hanging on the wall of the bus. Soooooooooo reassuring.


If a member of the clergy gets on and you are in one of the front seats, you should give up your seat for them.
« Back to Places
On to the Blog »
---
Get Your Essential Travel Gear