Little Adam's Peak - Ella (Hill Country)
Working out which bus to get on to actually get to Ella may have been confusing but dang was it a beautiful journey. As you get closer to Ella you start going through hill country and it is breath-taking.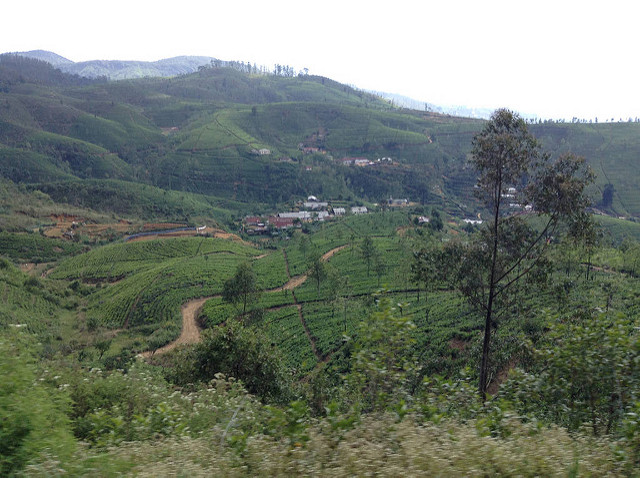 I arrived in Ella just before sunset and decided to walk to my hotel (again no hostels in Ella) as it was only 10 minutes away. I should have predicted that would be an error though as my hotel was called "Ella Highest Inn". I regretted the decision within seconds as I clambered my way up the insanely steep hill to reach it with my 15kg backpack on.
Little Adam's Peak
I went to Ella because I wanted to travel through the hill country but also to see Little Adam's Peak.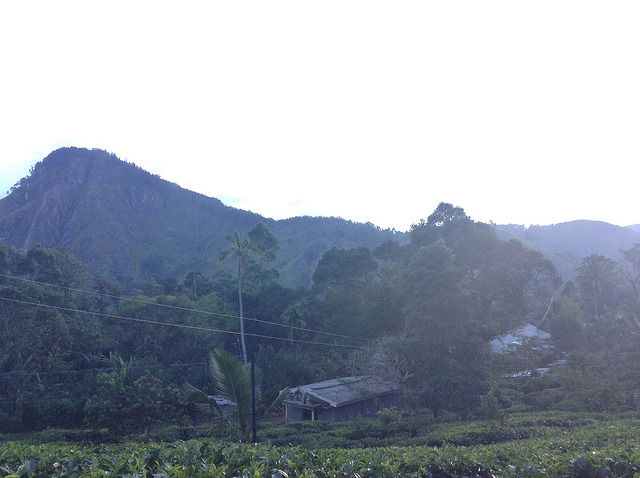 Little Adam's Peak from the bottom
It's best at sunset or sunrise so I decided to rush out straight away to see it for sunset since I thought that maybe after the ridiculous times I'd woken up for however many days before my body might appreciate a little sleep in the morning. I made it to the top just in time for sunset and it was incredible. Standing at the top of Little Adam's Peak actually felt like I was standing on top of the world. It was so beautiful and calm. There weren't a lot of people so there was plenty of time to just appreciate the view.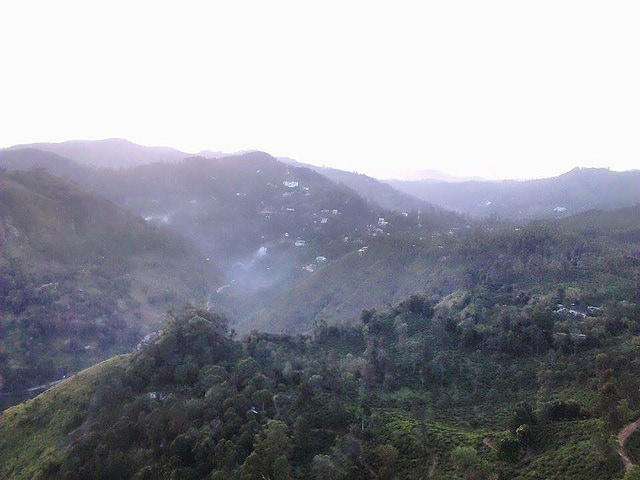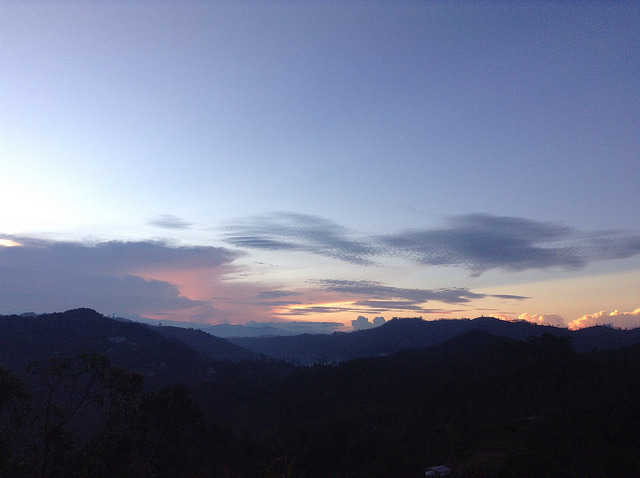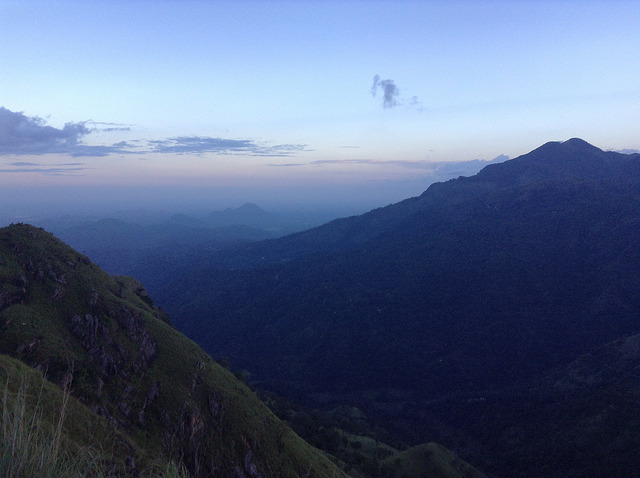 I arrived so close to sunset in Ella there really wasn't time to see if anyone else wanted to go with me to Little Adam's Peak. If I wanted to go I needed to go straight away. So I did. I had a fun time walking/half jogging up it listening to my music. If there's something you really want to do at a certain moment when travelling but there's no one to do it with, just go do it. So it means if you want a picture of you doing that thing you're gonna have to ask a stranger or take a selfie but I guarantee you'll have more fun than if you sat in your room moping about the fact you had no one to do it with.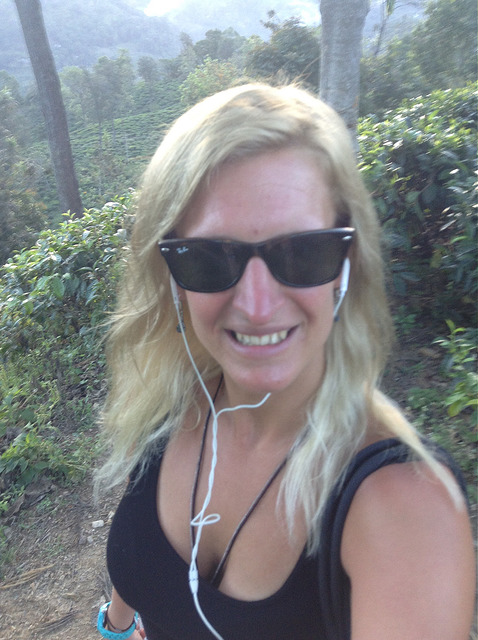 Taking myself up Little Adam's Peak
Just as you come back into the town from Little Adam's Peak on the right handside corner of the t-junction is Ella Village Inn Restaurant. In what turned out to be a theme in Ella, I ordered a curry there which was enough to feed and entire family. It was really tasty though so no complaints from me.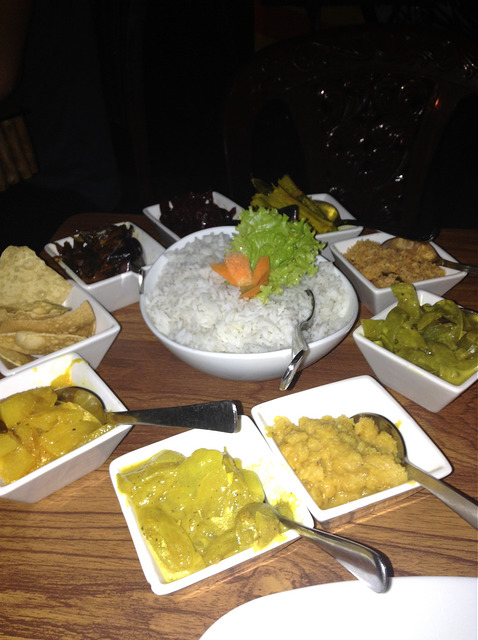 Where to Stay in Ella
I stayed at
Ella Highest Inn
. As I mentioned, the walk there is a little steep so best to just pay the couple of dollars and take a rickshaw. The hotel has a beautiful view as it's up above some of the tea plantations and I was lucky enough to have a balcony over looking them. I had a great night's sleep there and the free breakfast was huge, just like dinner the night before. I didn't need to eat again till the evening that day.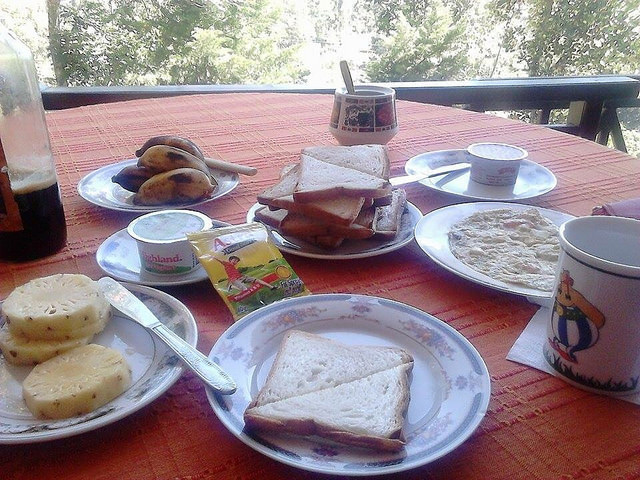 This was what was laid out for breakfast, just for me!
How Long to Spend in Ella
I spent one night there so only had time to see Little Adam's Peak. There is a waterfall nearby as well and the surrounding area is beautiful so it would be well worth staying a couple of nights to explore further.
Moving on: How to get from Ella to Adam's Peak (Dalhousie)
The climb up Adam's Peak starts from Dalhousie. To get there I took a train from Ella to Hatton and then a bus from Hatton to Dalhousie. That train ride is one of the best things I did in Sri Lanka (you don't have to pre-book a ticket, just buy one at the station before you depart).
The train goes all the way through hill country and it is crazy beautiful. I spent so long sat in the door way of the train watching the world go by.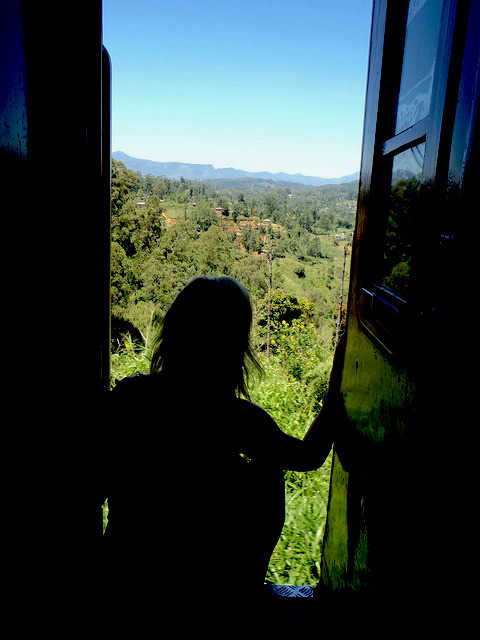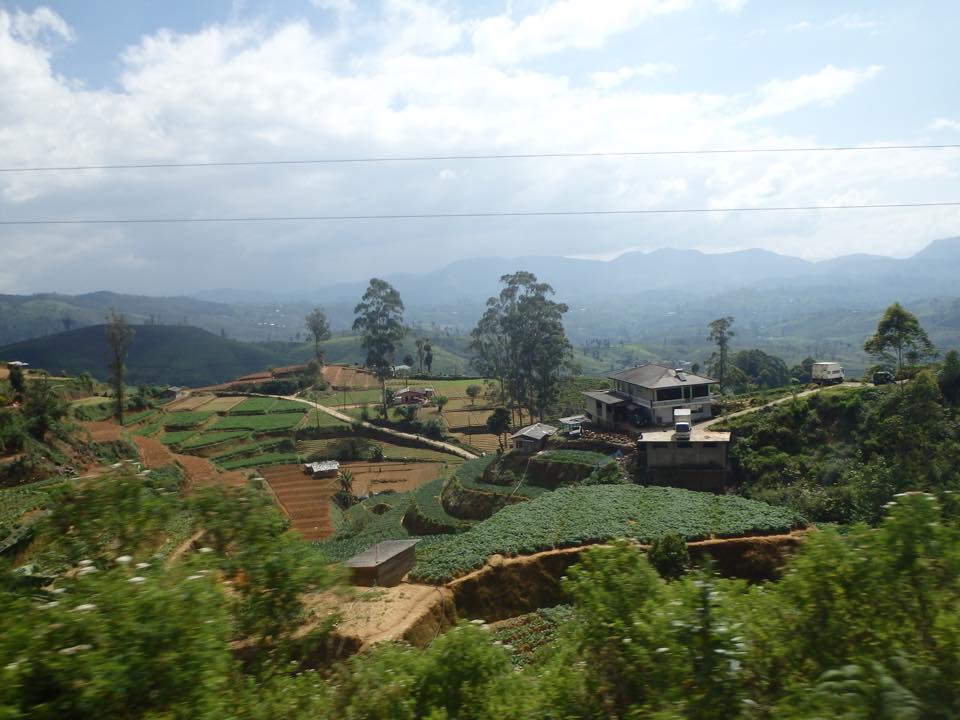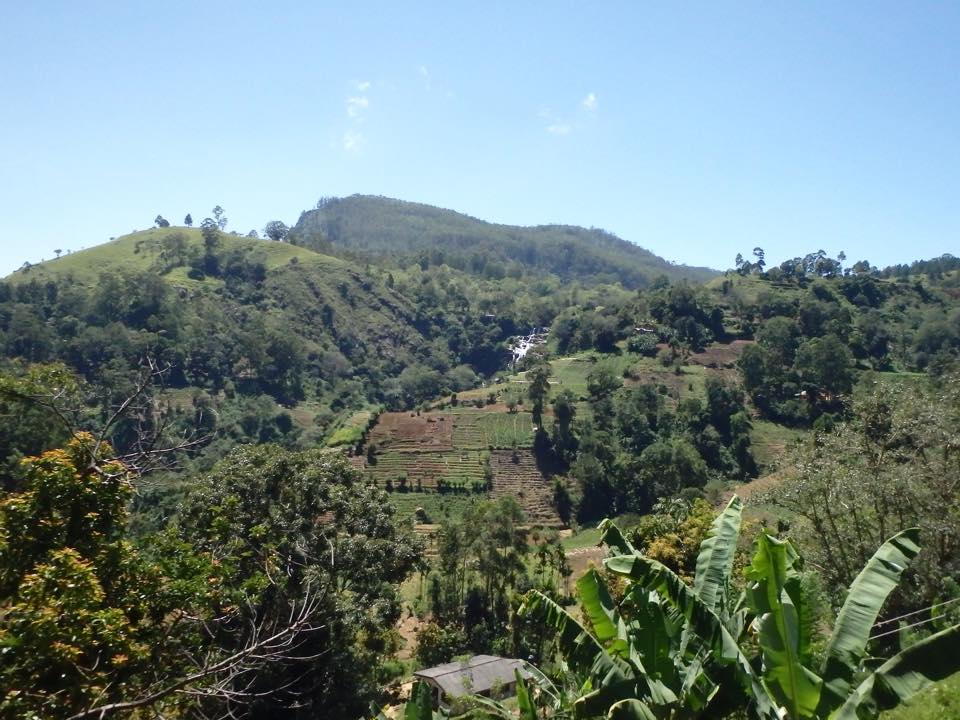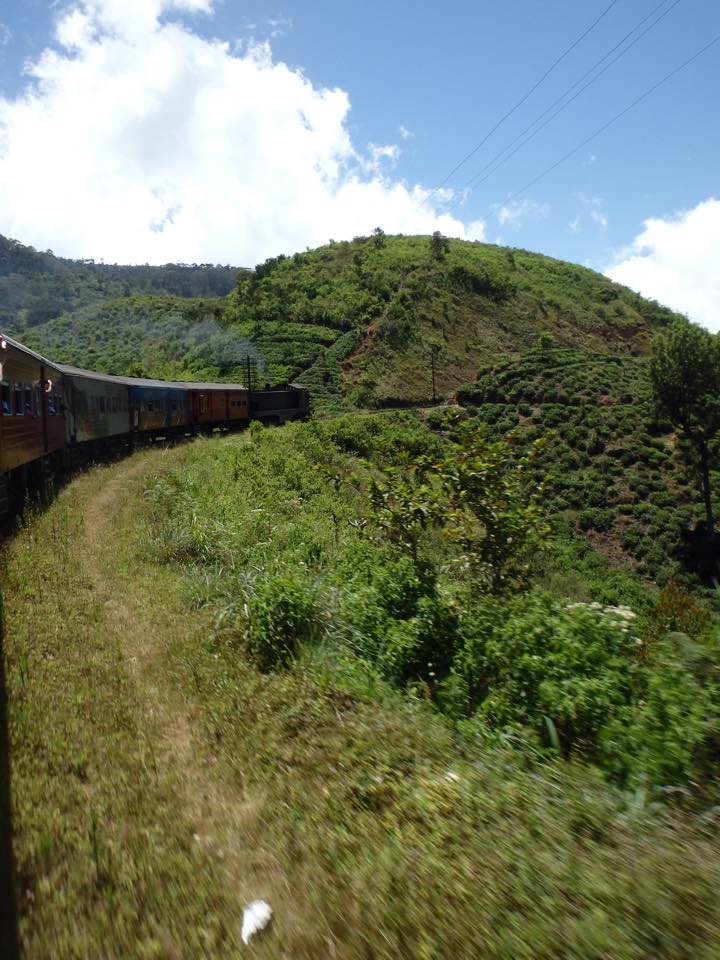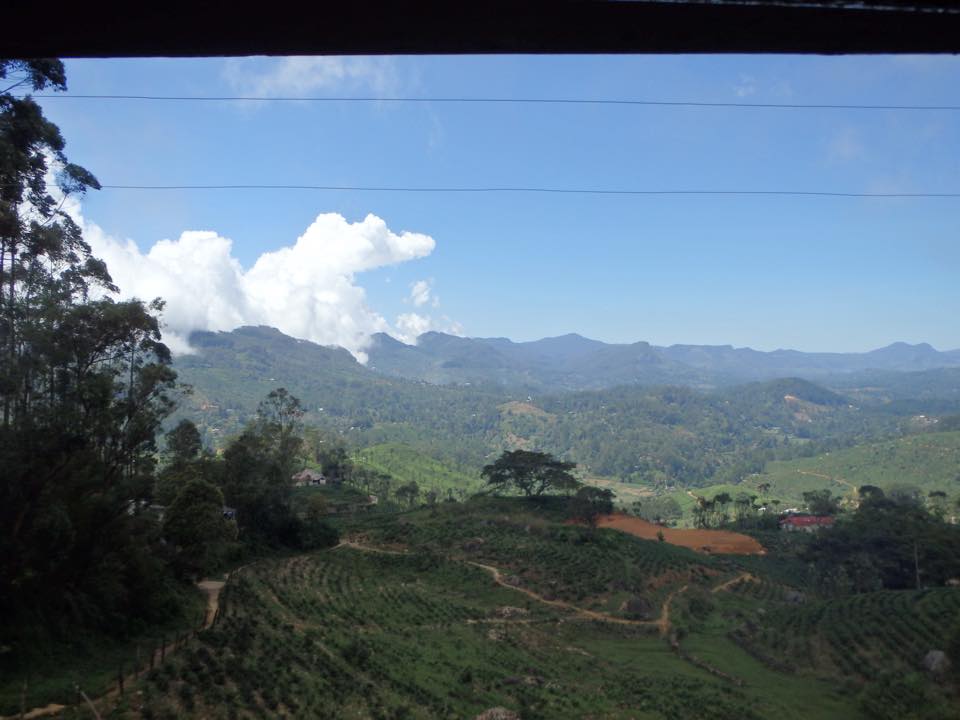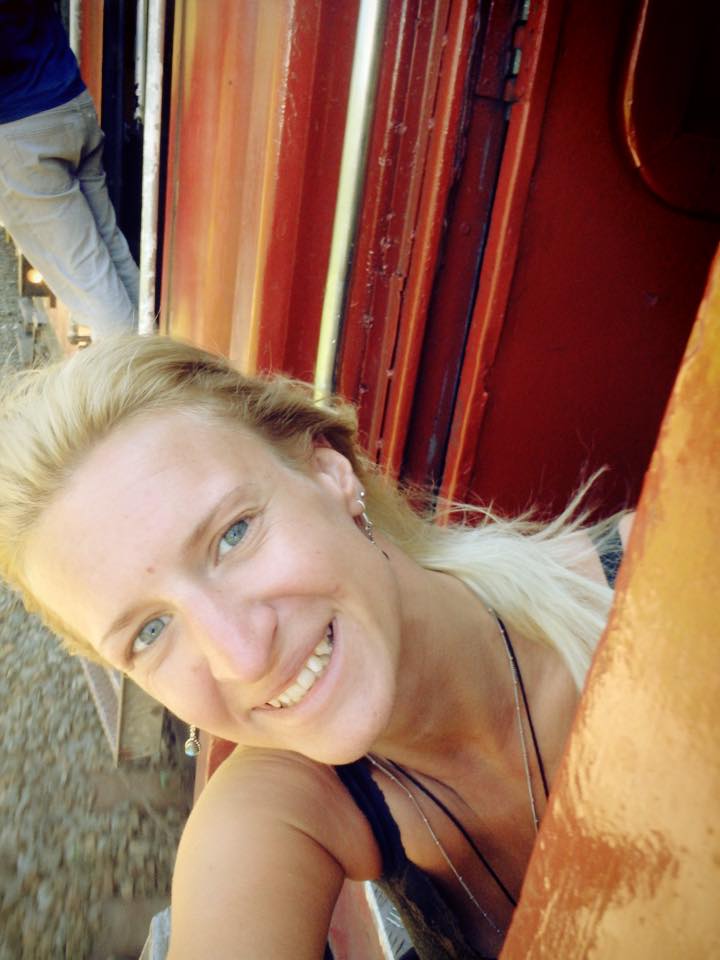 The train is also a lot comfier than the ones from
Colombo
to
Hikkaduwa
and
Galle
. If you're heading that way to climb Adam's Peak the next morning I'd suggest trying to make some friends with other people travelling on the train to do the hike with. You don't want to be starting a hike at 2/3am on your own (and you WILL need some moral support for it, trust me on that one). The train takes four and a half hours if you get the express train.
The view on the hour and a half bus ride from Hatton to Dalhousie ain't too shabby either.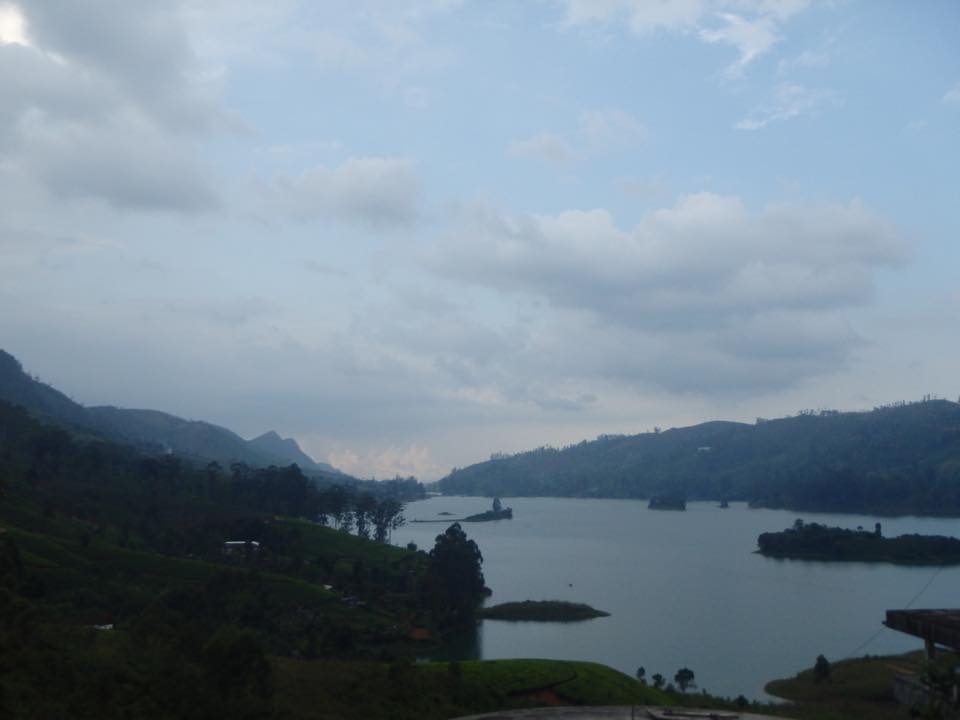 « Back to Places
On to the Blog »
---
Get Your Essential Travel Gear