Ko Pha Ngan
Full moon party island. Ko Pha Ngan is the equivalent of
Phi Phi
but off the east cost of Thailand rather than west. People go there to party. But the island is a lot bigger and actually once you leave the main full moon party area, Haad Rin, the rest of the island is a lot quieter.
There are in fact a lot of quiet secluded places on Ko Pha Ngan that people go to for yoga or just to switch off for a while, such as
Bottle Beach
.
I have been to Ko Pha Ngan twice and went for the full moon party each time (although one was actually New Year's Eve but it's the same).
Full Moon Party Ko Pha Ngan
This is by far the craziest of the parties in Thailand. It takes place down on the beach in Haad Rin at the bottom tip of Ko Pha Ngan. It is essentially one giant beach party with every bar that lines the beach blaring out music (all of different genres) as people dance on the beach, covered in UV paint drinking from buckets.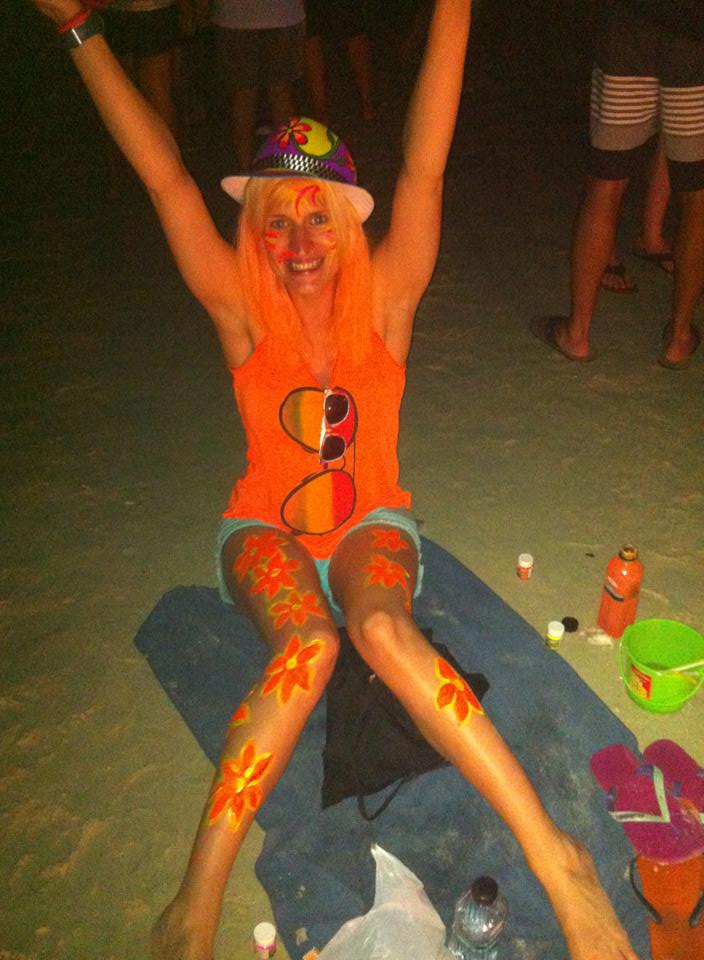 I've gotten a bit over excited by the UV paint both times I went! Even volunteering to drawn things for other people, like the skeleton hand below, as well as covering every available inch of myself in UV doodles.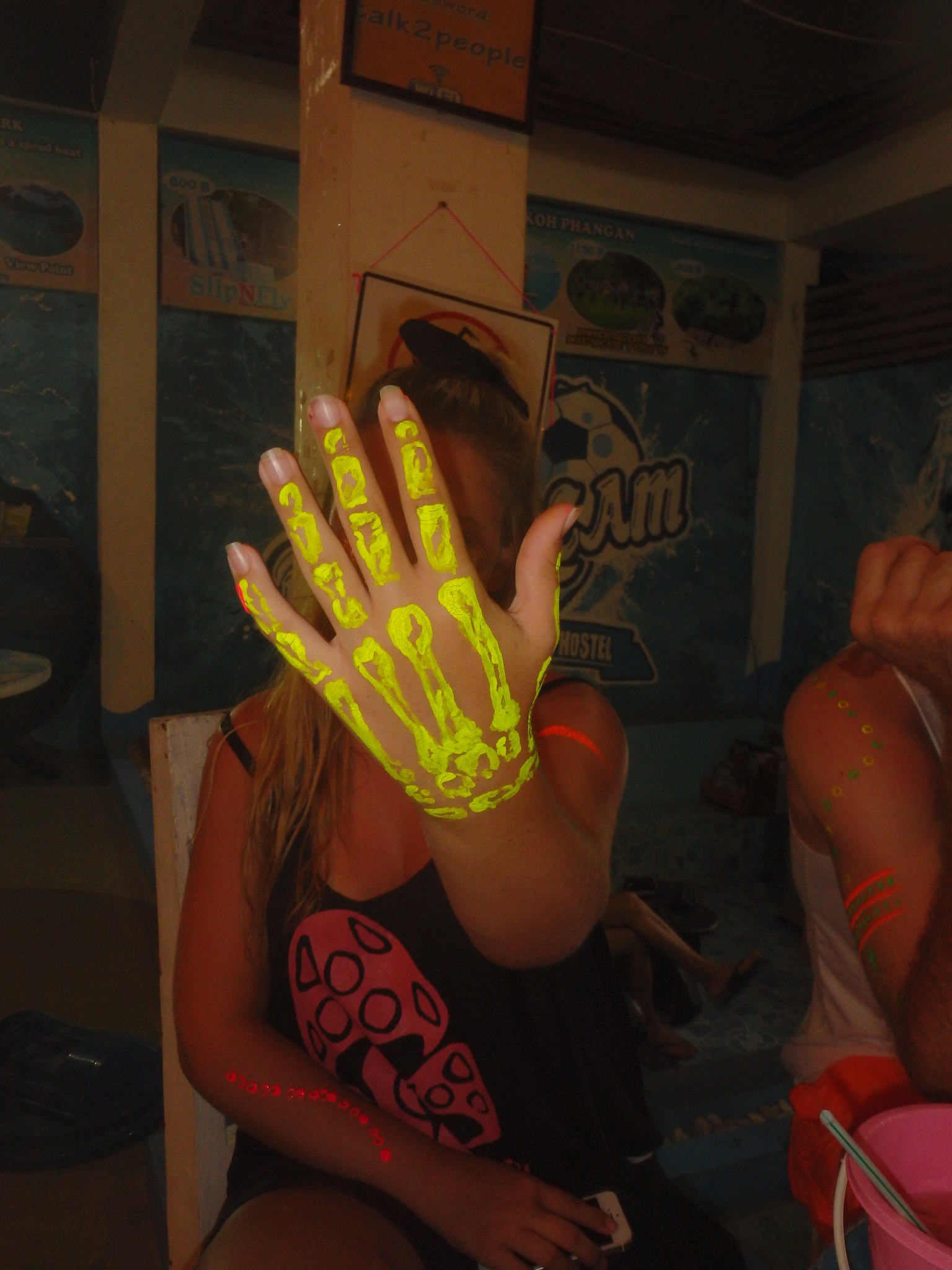 It is madness. There are thousands of people crammed onto the beach and if you turn your back for one second you will lose your friends it's such a massive crowd of people. Unsurprisingly it's renowned for people getting their phones or cameras stolen out of their pockets and bags , or just losing them through drunkenness, so be careful and try not to take anything valuable with you
We went out with about 20 of us from my hostel for full moon and ended up with 4 within seconds, but you find people again later as they come wandering around.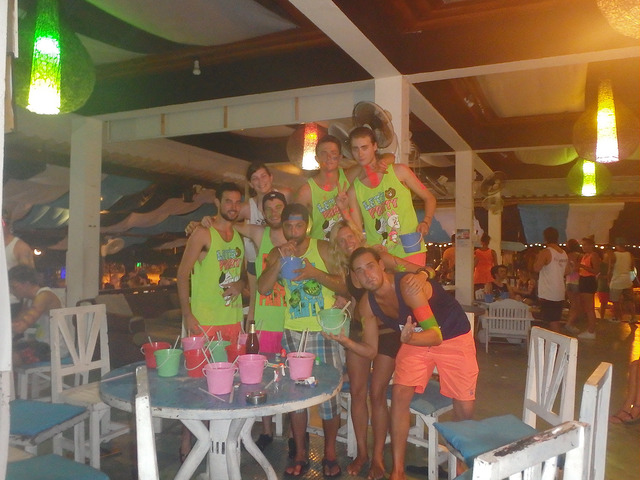 If you're likely to be lonely and not have a fun time if you lose your friends keep a close eye on them. It really does happen remarkably quickly and I have friends who have spent hours wandering around full moon on their own as a result.
The party goes all the way through to the morning and there were stragglers still making their way back into our hostel all the way through the afternoon the day after the full moon party having not been to sleep yet.
Going out in Ko Pha Ngan when it's not full moon
There are parties in Ko Pha Ngan all the time. It's usually the case that they're at different locations on different nights, such as the jungle party but when I was there last the military had shut the parties down so the only place which was still allowed to have parties each night was down on Haad Rin beach. The bars all the way along the beach were still rammed and lively even when it wasn't full moon. In fact there wasn't much difference between the parties on the beach when it wasn't full moon to when it was. The main difference was just that there were more people on full moon and it was therefore easier to lose everyone. I actually preferred the parties on the beach the days either side of full moon.
Wipeout Ko Pha Ngan
I didn't get to go here as apparently everyone else wasn't as excited about this as I was, but there is a total wipe out play area in Ko Pha Ngan called
Phangan Wipeout
. You can run around and bounce off things like people do in total wipe out for the day. Sounds like a pretty awesome way to spend a day to me!
Top Rock Bar
As the name suggests this bar is right at the top of a rock and perfect for sunset. The view is beautiful, although do expect to see extremely large groups of people taking abnoxious selfies in front of it.
The bar has a chilled out vibe and it's known for selling weed and mushrooms.
We went to the top floor but on the level below there is a pool, as shown in the photo below. I think you'd have to arrive early to get a space there.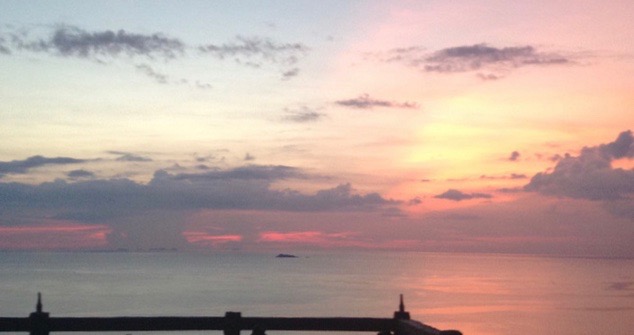 Beaches in Ban Tai
Ko Pha Ngan is actually really beautiful and it doesn't take long to find a picturesque beach there. Just across from my hostel in Ban Tai in fact was this beach, which was stunning and so quiet.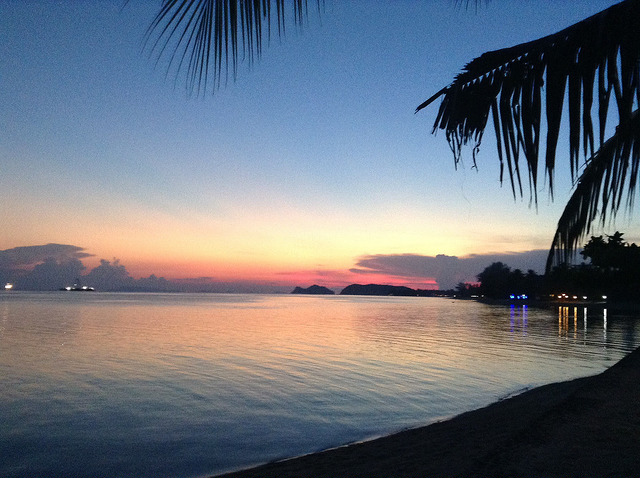 Injuries on Ko Pha Ngan
As with
Phi Phi
, and anywhere that such a high quantity of alcohol is consumed, there were injuries galore on Ko Pha Ngan. Most were from people falling over when drunk or burning themselves joining in the jump rope or limbo when it's set alight but doing so when wasted and therefore not doing it quite as well at it as they expected. It's also rumored that the guys controlling the jump rope purposefully trip people up with it causing burns and therefore meaning tourists have to spend a lot of money at the medical clinics which the jump rope guys get a kick back for. I can't verify the veracity of that claim however it certainly didn't look like the jump rope guys where helping people go over it safely in the way they were turning the rope.
Where to stay in Ko Pha Ngan
I don't recommend you stay in Haad Rin as it is crazy down there and I just can't really think why you'd want to hang out there when not at the parties on the beach. Much better to stay a bit further a way. That's where all the best hostels are too.
I stayed at
Blue Dream Hostel
as a friend had stayed there before and recommended it. It's a great hostel. It's got a swimming pool and bar area which has good happy hours and beer pong contests. It's also a lovely place to hang out during the day and it's a really friendly hostel.
It's no problem being slightly out of the town as when you want to go to the beach parties you all just hop in the back of one of the jeep taxis that go up and down the road all the time. Same on the way back. The rides down to the beach are actually really fun, or at least ours were as they always resulted in a lot of karaoke!
How Long to Stay in Ko Pha Ngan
It depends if you're just going there for the full moon party, or if you want to explore some of the quieter beaches around and activites like
Phangan Wipeout
. For full moon you'd only need a couple of nights although I would strongly suggest you stay more than one night as the parties go on till the early hours so having to check out of your hostel by 11am and travel the next day would really suck. Better to have a bed for whatever time you do get back to sleep in and travel again the day after.
Getting from Ko Pha Ngan to Koh Tao
It take an hour by boat to get to
Koh Tao
from Ko Pha Ngan and you can book tickets through almost any hostel. Again the ferry will be through
Lomprayah
. The water can get very choppy on those ferry rides but other than that they're usually enjoyable as you can just sit on the top deck and sunbathe in the breeze.
Where next?
« Back to Places
On to the Blog »
---
Get Your Essential Travel Gear