Koh Tao
Koh Tao is beautiful and by far my favourite of the three main islands on the east coast of Thailand.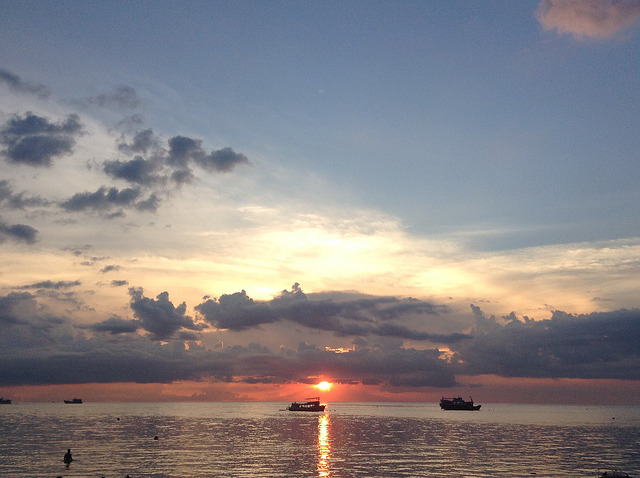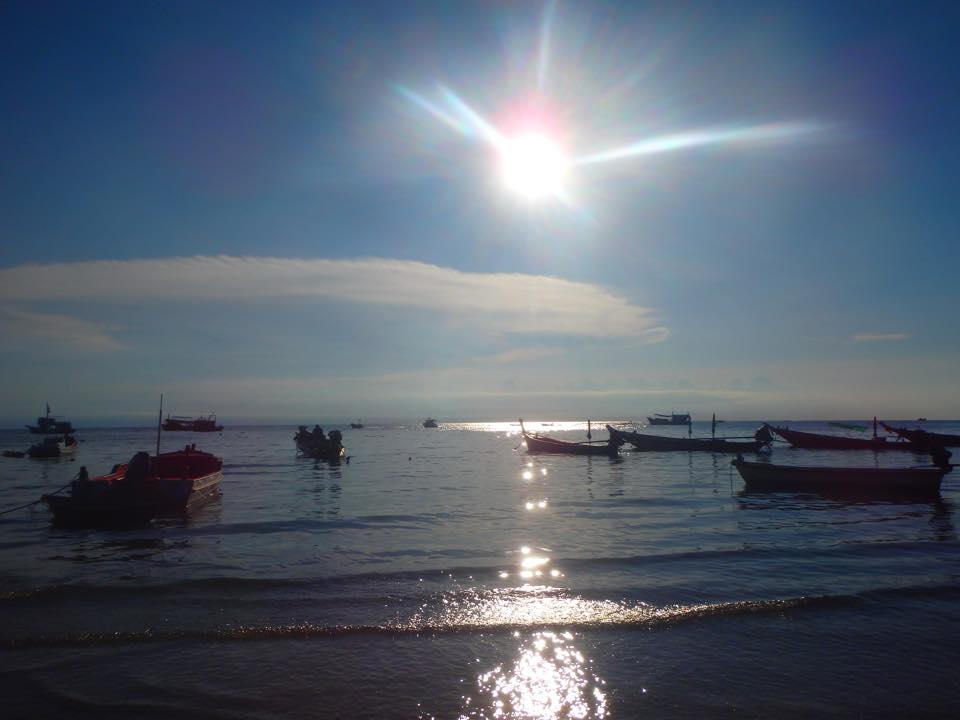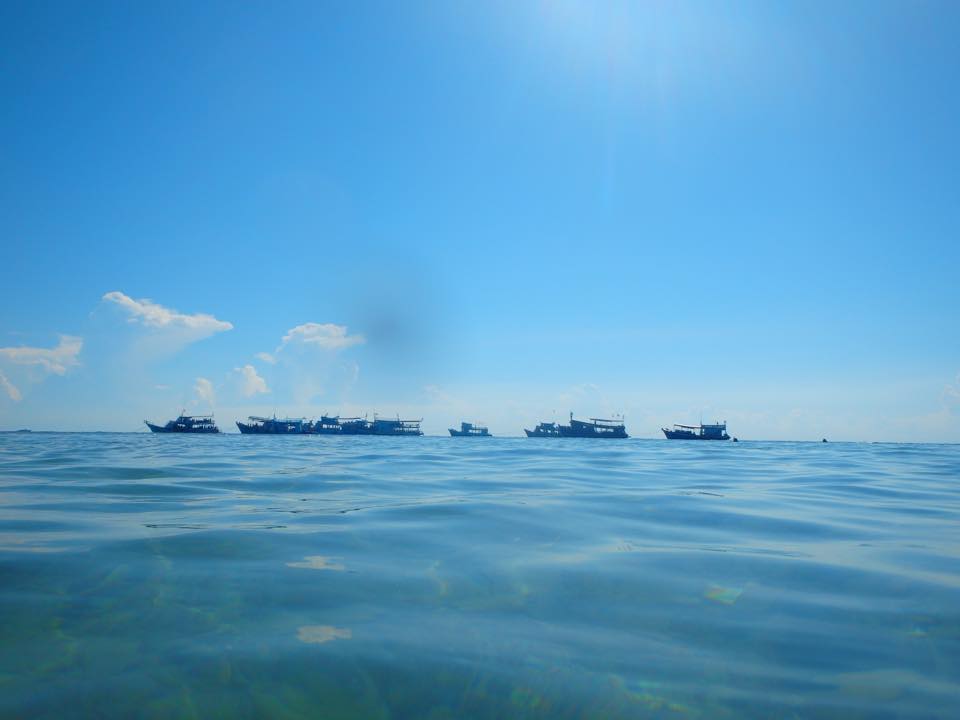 There are parties but it's nothing like
Ko Pha Ngan
or
Phi Phi
there. I personally I think it has a great balance between being able to have quiet a chilled out time and still go out for a bit of a party if you want but it not being the only thing to do on the island or unavoidable because it's everywhere.
In fact the most popular thing to do on Koh Tao is scuba diving. It is the cheapest place in the world to do your Open Water qualification so many people visit the island just for that reason alone even though the actual scuba diving there isn't the best in terms of what you'll see and visibility in the water can be bad.
I did my Open Water and Advanced qualifications in Koh Tao and I'm so glad I did as it's meant I've been able to scuba dive in the beautiful locations I've been to since.
Getting your Open Water Scuba Diving Qualification in Koh Tao
Sariee beach is the main area of Koh Tao rather than over by where the boats drop you off when you arrive therefore this is where most of the dive shops are located. There are a few by the main ferry port but a lot of the dive schools include accommodation for free so you probably want to find one along Sairee beach. I spent my first morning in Koh Tao just walking around and asking in every dive shop how much the open water qualification was, what their training involved etc.
The cheapest one I found was
Phoenix Divers
, which is turns out is actually where a girl I'd met in
Laos
was working.
You can either get a PADI or SSI Open Water qualification. Phoenix Divers offers SSI which is always cheaper than PADI. There is no difference though. They are just different companies that run the training. You can still dive anywhere in the world with either qualification. The only thing that it might be worth considering is, if you think you'd like to became a dive instructor at any point, to be a PADI dive instructor you would have to re-do some of your training if you original qualification was with SSI.
It usually works out cheaper to do the Open Water qualification with your accommodation included in the same package however the free accommodation is sometimes pretty horrible so if might be worth the slight extra to rent somewhere separately form your dive school. I certainty wouldn't recommend the free accommodation I was given with my diving certification. It's actual I think the most disgusting place I 've stayed on my travels so far, just see the photos below. And the toilet was 't working for about 4 out of the 5 days I was there. So lovely.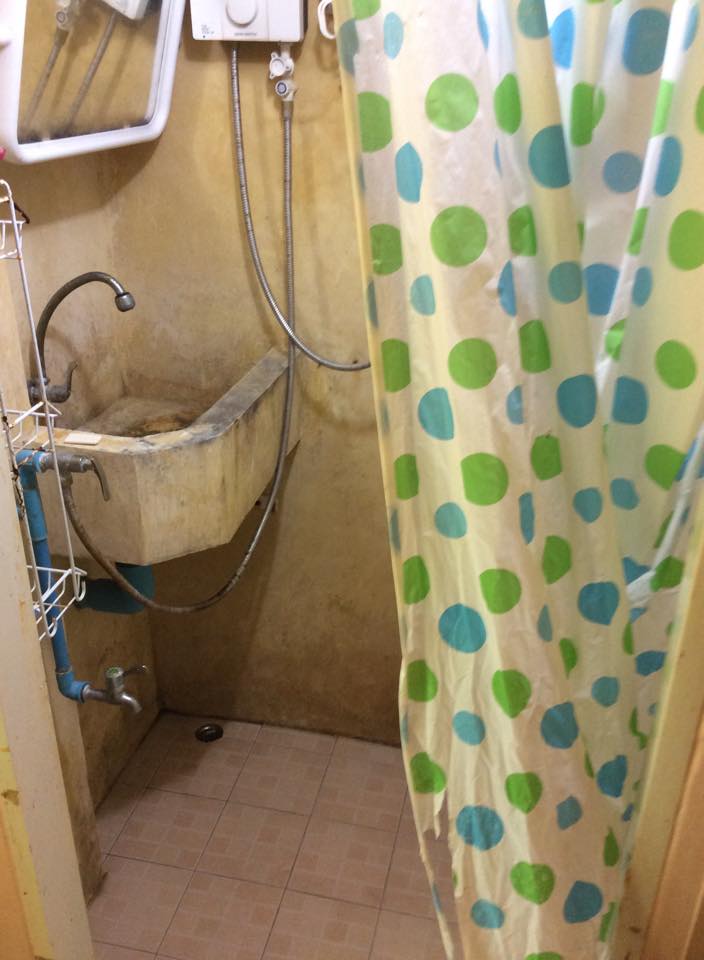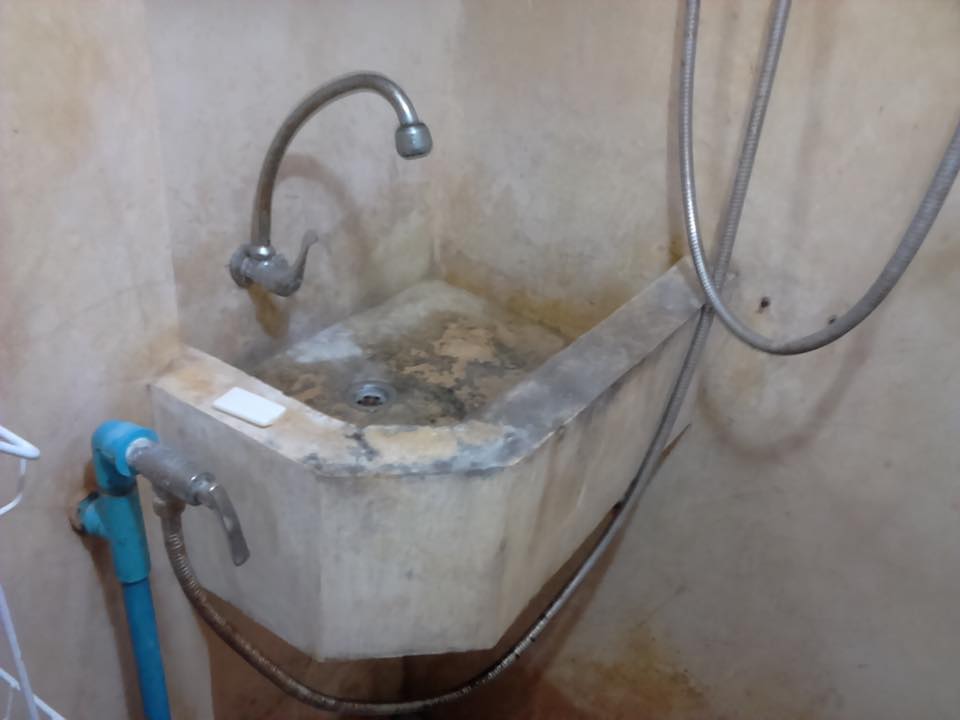 My instructor at Phoenix divers was brilliant and I really enjoyed the lessons. Your instructor makes a huge difference to your experience of scuba diving and I know people who have been put off for life because of having had scary instructors that pushed them too fast too soon.
I on the other hand enjoyed the training so much I went onto stay a few extra days and do my Advanced Open Water qualification with
Phoenix Divers
too which they give you a discount on if you've just done your Open Water with them.
You will get homework when doing you Open Water Scuba Diving Qualification but when there are places around with views like this to do it in, completing it is no real hardship.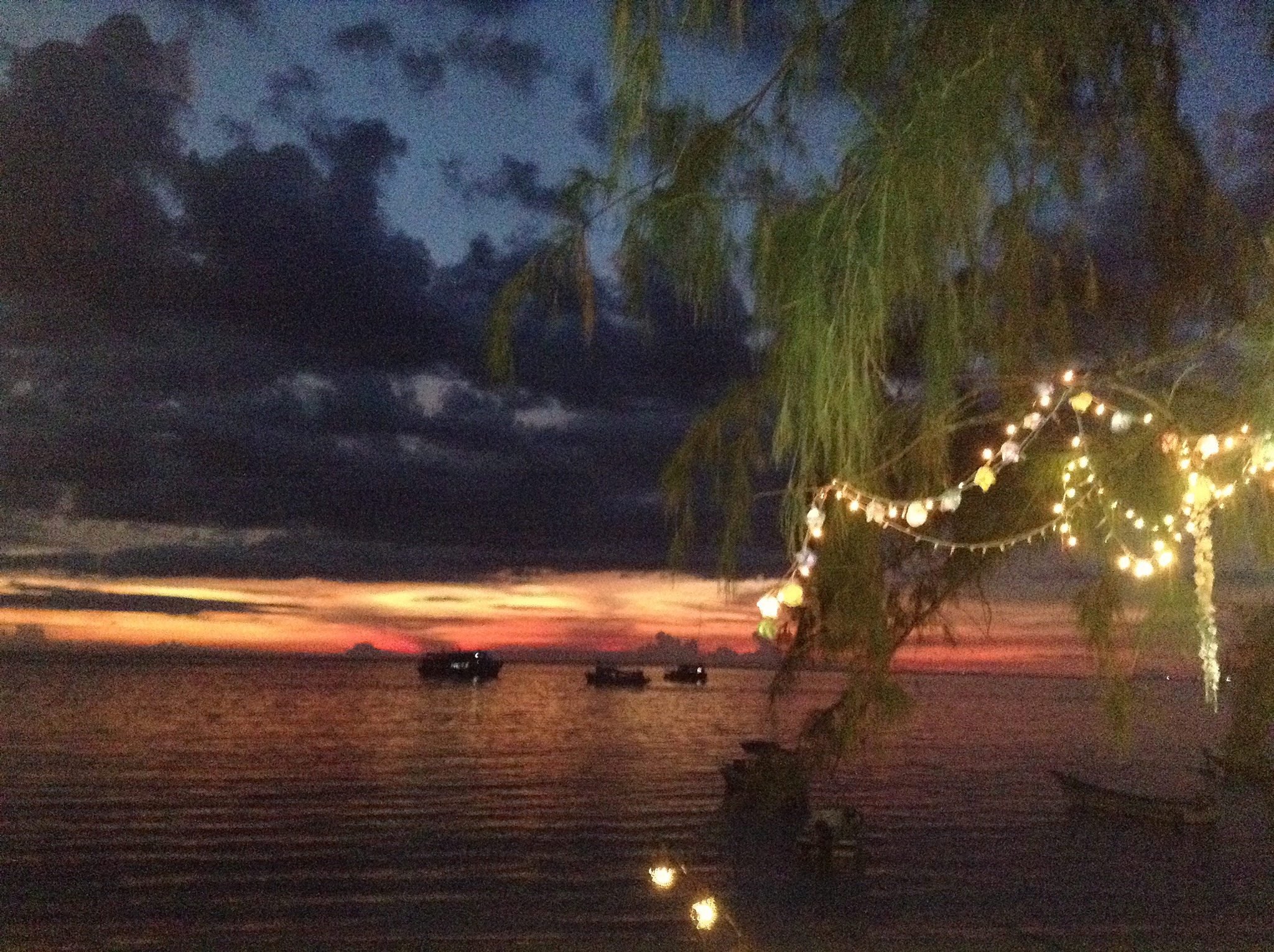 If you're facing the sea this restaurant is the last restaurant of those that line the beach to your left (in the direction of the ferry port). I love this place, the food is reasonably priced and good and the view is great.
Day trips from Koh Tao - Nang Yuan Island
Oh wow this place is beautiful. Other than scuba diving this is the best thing to do it Koh Tao without a doubt.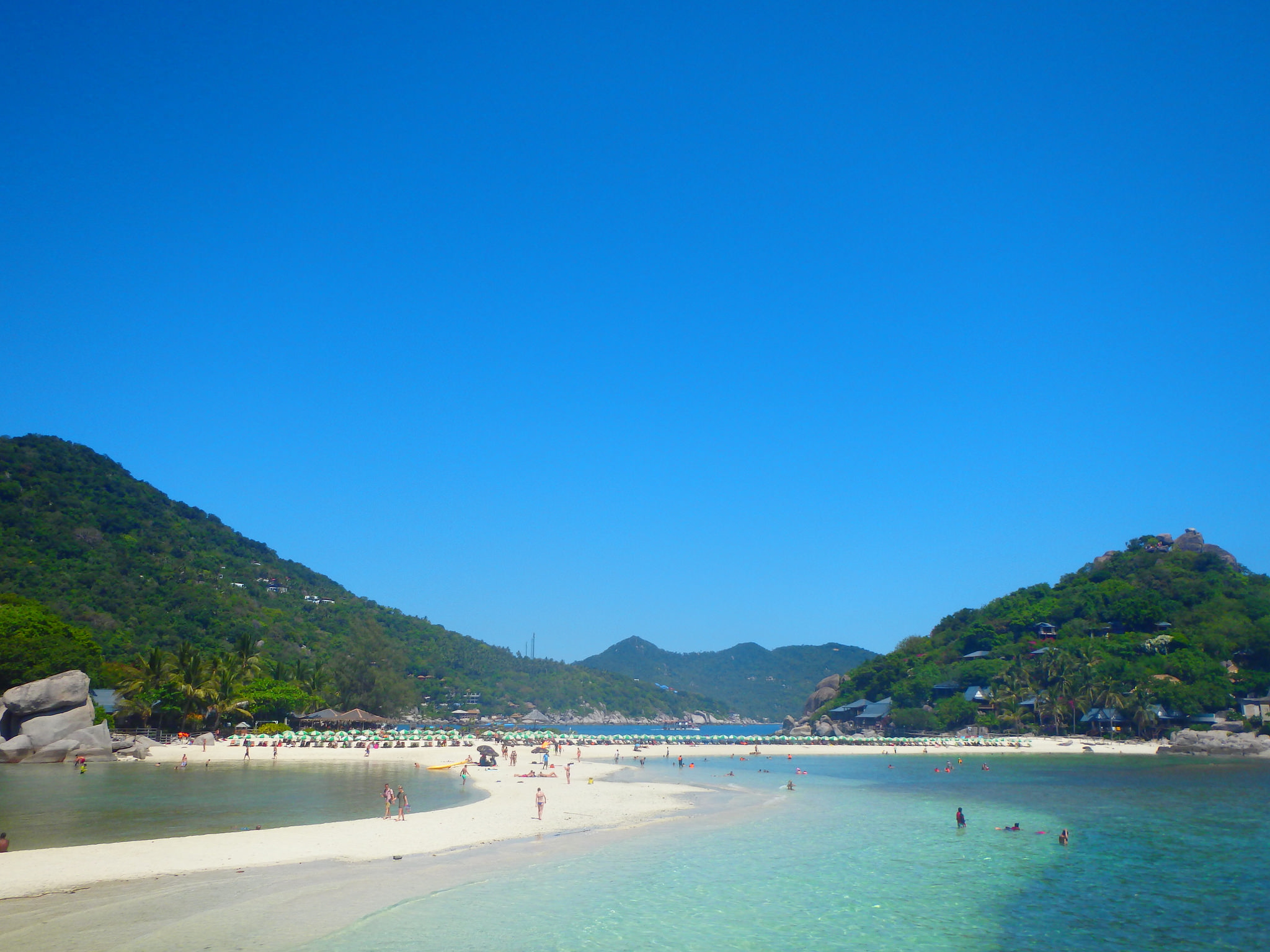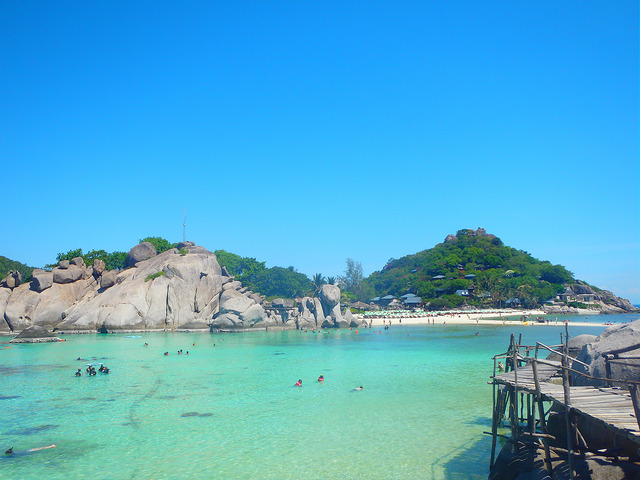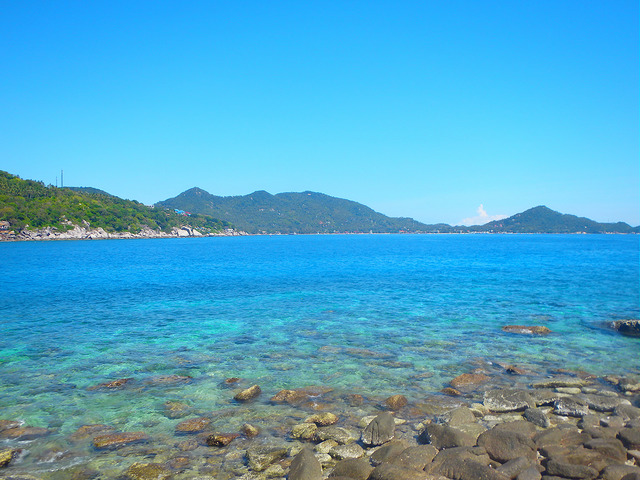 It's a protected island therefore you have to pay to get onto it and there is no plastic allowed on the island. Absolutely nothing. If you have water on you they will confiscate it as you go through the entrance check point. Although they will return if to you when you leave. That does mean if you'd like anything to drink whilst on the island you have to buy it from the one bar/restaurant there which is really over priced. Not that surprising given they've got a monopoly and captive audience.
Once on the island it's great to just wander around and chill on the beach (the water is incredibly clear) however you can also take the 15 minute walk up to the view point which I'd thoroughly recommend. From the top you get a great view of the slither of sand that connects the two points of the island and of the surrounding area.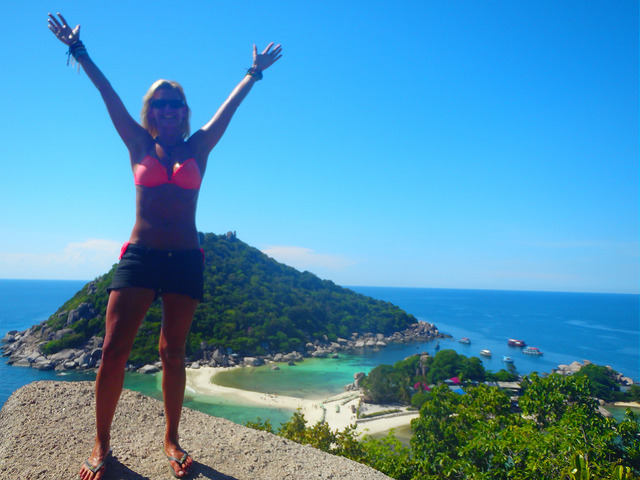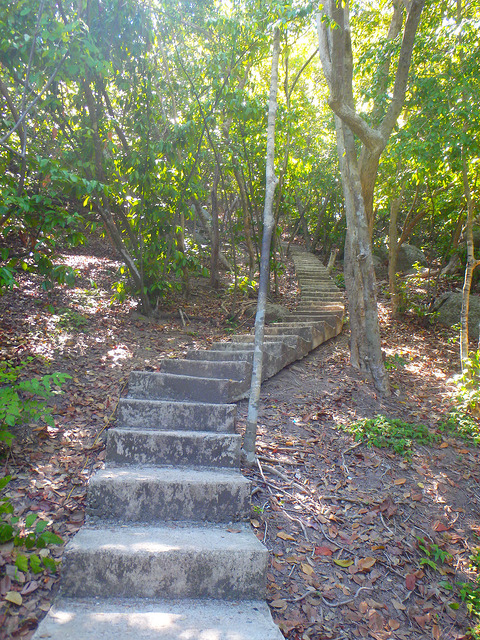 The stairs to climb up to the view point
From anywhere along Sairee beach you can hire a Longtail boat to take you there and they'll agree a set time to pick you up later in the day. Make sure you remember what the boat and or your driver look like as there are so many boats when leaving the island it can get really confusing as to which one you should be on if you haven't done this. The journey from Koh Tao to Nang Yuan Island is only about 15 minutes.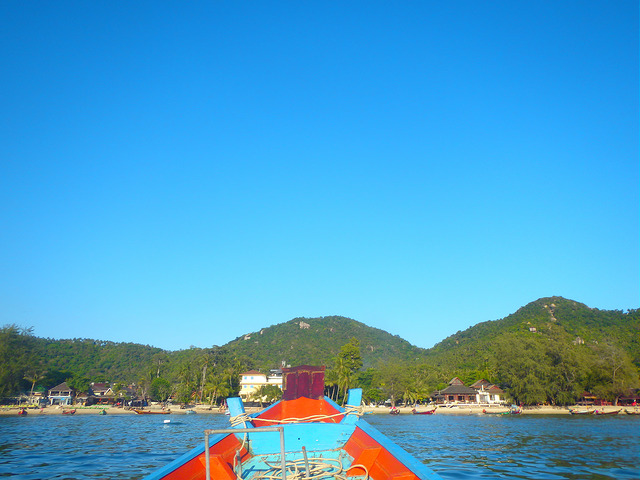 Sairee View Point
I didn't actually make it up here but I hear it's great for sunset. It's a long walk though so better to get a taxi or take a scooter.
High Bar
Up near the view point is a bar called High Bar that has a really nice chilled out vibe if you want to get away from the busyness of the main Sairee beach for a bit. The bar is known for selling weed and mushroom shakes which no doubt is one of the contributing factors to the very relaxed vibe there. It would be easy to spend hours just lounging on the sofas there.
Koh Tao Pub Crawl
This didn't exist the first time I went to Koh Tao but is one of the most popular things to do in there now. A few times a week there is a massive
Pub Crawl
of the bars in Sairee, and you get a free t-shirt with your ticket which you'll see hundreds of people wearing in other locations as you travel around. It's fun to do for one night although if you go once, and have the t-shirt, it's easy enough to tag along on other nights without buying a ticket. Make sure you buy your ticket earlier in the day though as they sell out hours before the pub crawl starts. If you just arrive at the door when it's about to get going you will not get a ticket. A lot of the hostels sell tickets and there will be people wandering the town during the day who you can buy them from as well.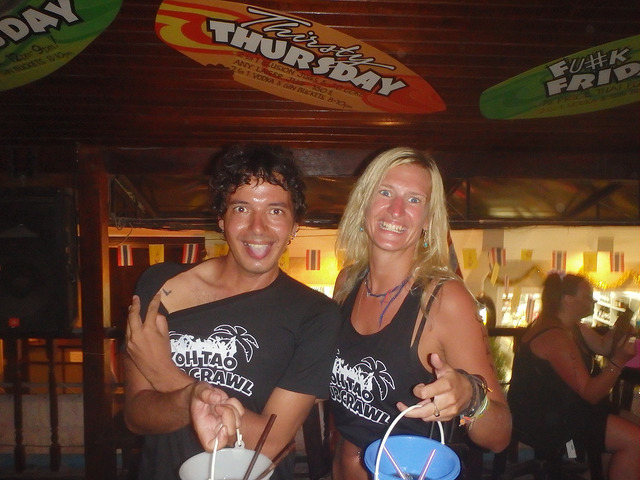 Where to Stay in Koh Tao
Before moving into the delightful accommodation through my dive school I stayed at
Taco Shack hostel
because some friends had recommended it while I was in
Ko Pha Ngan
. I knew from what they said that it was near the ferry drop off point rather than down on Sairee beach but they talked so much about how fun is was and what a great hostel it is I was convinced.
And it is a nice hostel but being away from Sairee beach really is a pain in the arse. To get back at night you'd either have to do a really scary walk in the pitch black on deserted roads, not something I'd recommend, or wait until there are enough people who want to share a jeep taxi back with you (the driver won't go if it's just you). Not ideal. As much as my free accommodation was disgusting at least it was on the main strip of Sairee beach.
Lotus Resort
down on Sairee beach would be where I'd look to go if I went again. I had friends who stayed there and they weren't paying a lot for a cabin by the pool. Plus on the blackboard outside Lotus they were advertising dorm rooms whilst I was there, although they don't appear to exist online, so an even cheaper option may be available.
They have a pool party once a week at Lotus Resort too which is actually where I met most of the people I spent my time with in Koh Tao.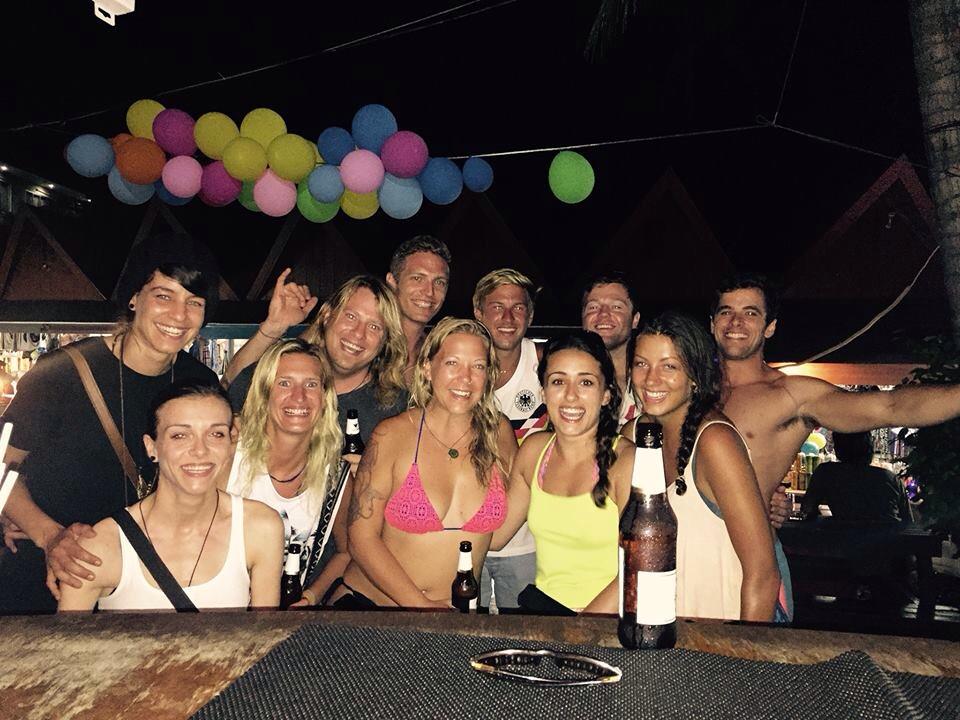 How Long to Stay in Koh Tao
If you want to do your Open Water scuba diving qualification you'll need at least 3-4 days and about 6 days if you want to do your Advanced Open Water scuba diving qualification too. Even if you're not there to get your diving qualifications I'd suggest leaving at least a week for Koh Tao if you can. It's beautiful and a really lovely place to relax. If you're strapped for time it is still worth visiting for just a night or two as I did my first time there.
How to Get from Koh Tao to Bangkok
I was actually going onto
Cambodia
from Koh Tao on this trip, but that meant having to go to
Bangkok
and change anyway. You can buy the combined bus and boat ticket from any of the travel shops along the main strip in Sairee beach. It's about a 12 hour trip, give or take, to
Bangkok
and you can opt to do it overnight or during the day. I went for the day time but only because of the connection I then needed to make to go to
Cambodia
.
Where next?
« Back to Places
On to the Blog »
---
Get Your Essential Travel Gear