Kampot
Being in Kampot feels bizarrely like being on the French Riviera. It's a quaint little town that looks out over a river so you walk along down the main strip of the town, past the bars and restaurants whilst seeing the calm peaceful lake.
Day Trips from Kampot
There are numerous day trips you can book from Kampot once there to see caves, pepper farms and go on river cruises. I didn't go on any of these though as I'd just met up with two friends from home who happened to be in
Cambodia
too and we all decided we'd prefer to spend the time chilling at our hostel and exploring the town.
Where to Stay in Kampot
Again we stayed at
The Mad Monkey Hostel
here and it has all the same great stuff as the one in
Phnom Penh
expect it also has a pool! It's such a nice place to just chill out and relax in the sun. There's a great happy hour too and even a roof top bar as well as one by the pool.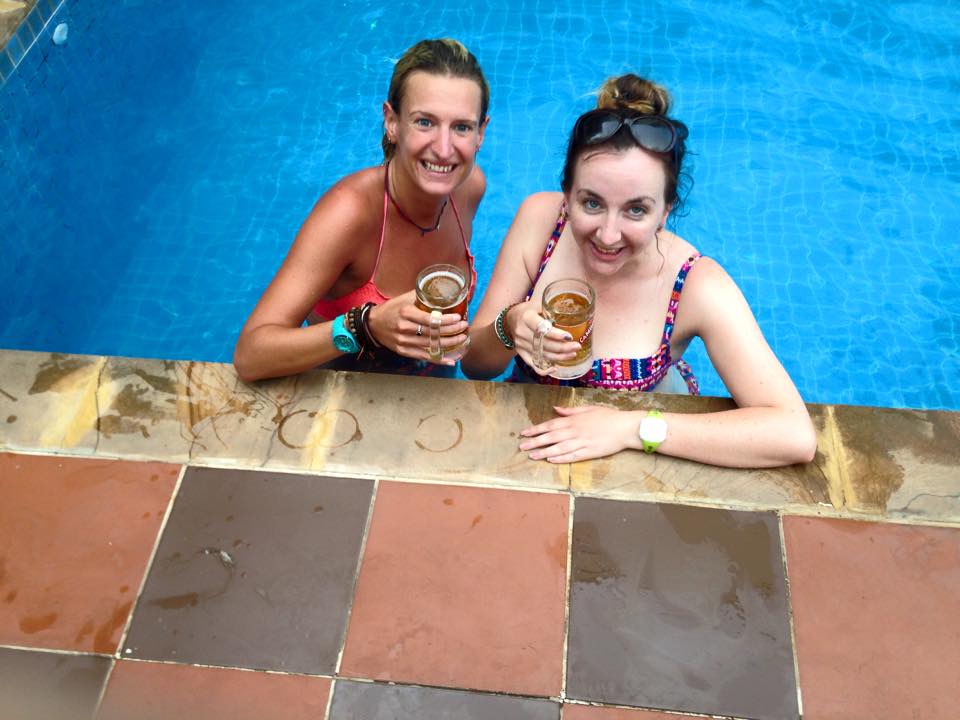 I have also heard from friends that
Arcadia Backpackers Hostel
is fun to stay in too and they have their own bit of river front you can throw yourself into when the mood strikes.
How Long to Stay in Kampot
Give yourself at least a couple of days in Kampot. If you want to do any of the day trips at least 3 days would be a good idea.
Getting from Kampot to Sihanoukville
Lots of people embark on this same route so it's really easy to get a bus from Kampot to
Sihanoukville
and it only takes 2 hours. Just book it at your hostel and they'll pick you up from there and drop you in the center of
Sihanoukville
.
Where next?
« Back to Places
On to the Blog »
---
Get Your Essential Travel Gear