What to See in Jaipur
The Amber fort
This is the main attraction in Jaipur and rightly so. It's huge, so leave a good amount of time to look around it (I swear you could get lost in that place for days if you're not careful).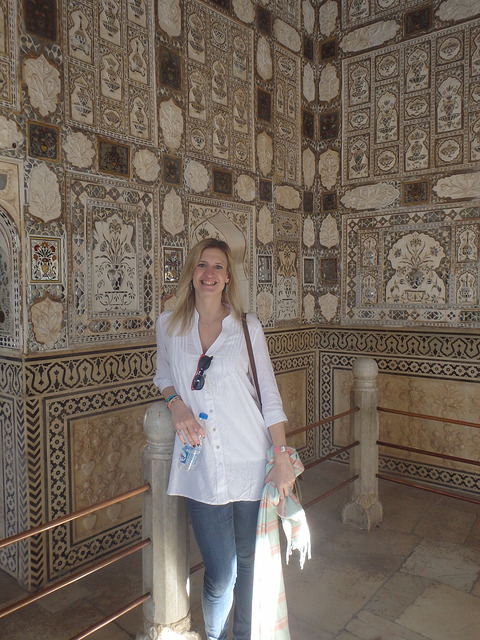 I hate wearing floaty big tops like this, it makes me feel like I look like I'm pregnant but for your own safety and sanity in the North of India it is a good idea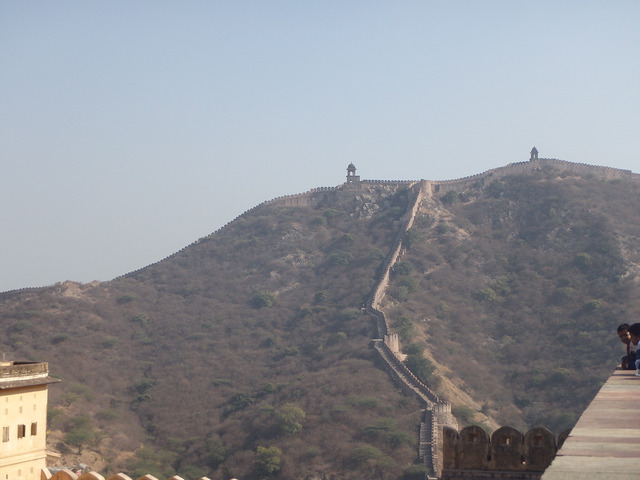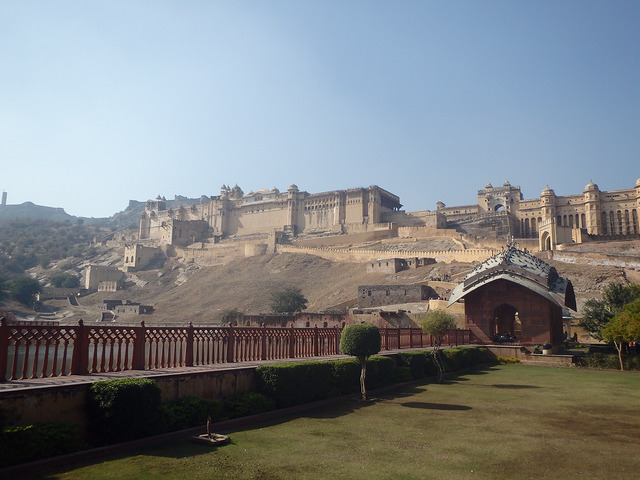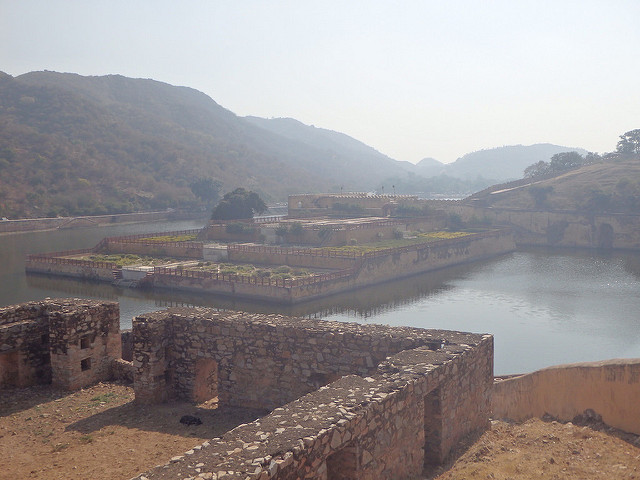 Tiger Fort
The view from up by Tiger Fort is also worth seeing (you'll need to take an auto to get there). We went there for sunset and the lights over the city once the sun drops are incredible.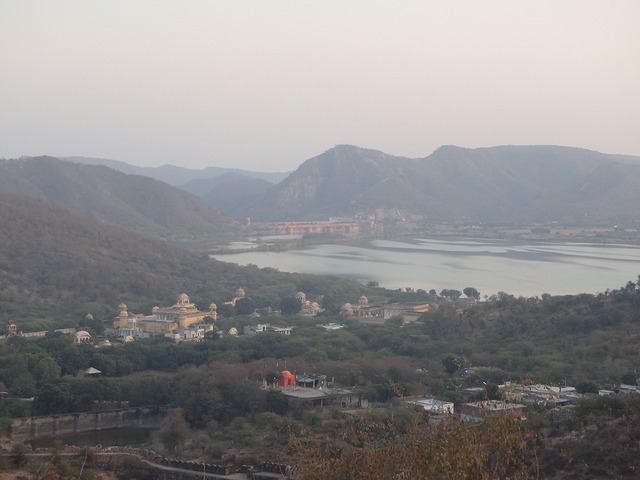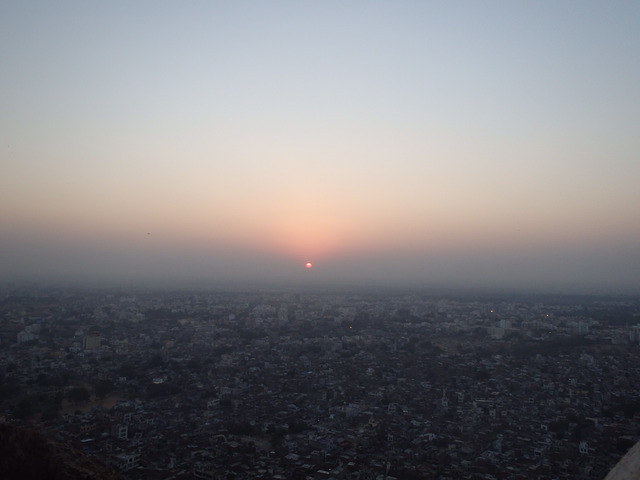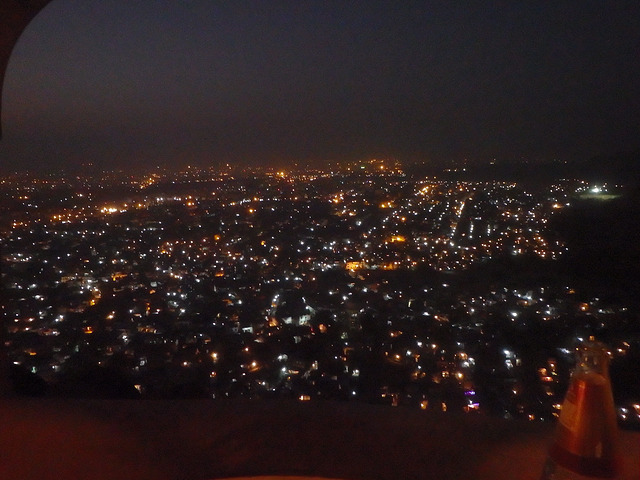 View with a beer. My kinda place.
There is a little restaurant at the top of the fort where you can get some food as the sunsets over the city and the hundreds of twinkling lights below gradually appear with the darkening sky.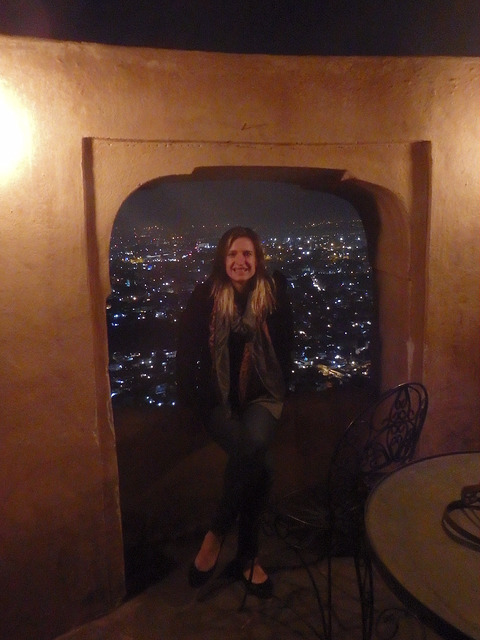 City Palace
City Palace was ok. It has some beautiful architecture but also a textiles museum and armoury section which I personally didn't find to be the most fascinating of experiences. If you're short on time, go to the other attractions and skip this one (unless you happen to really like textiles and old armour that is).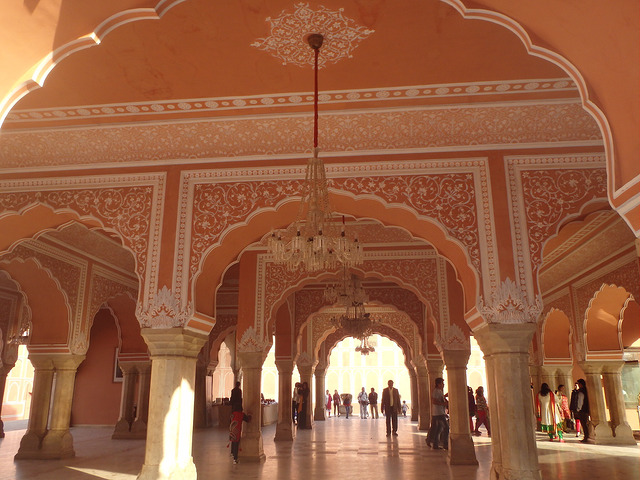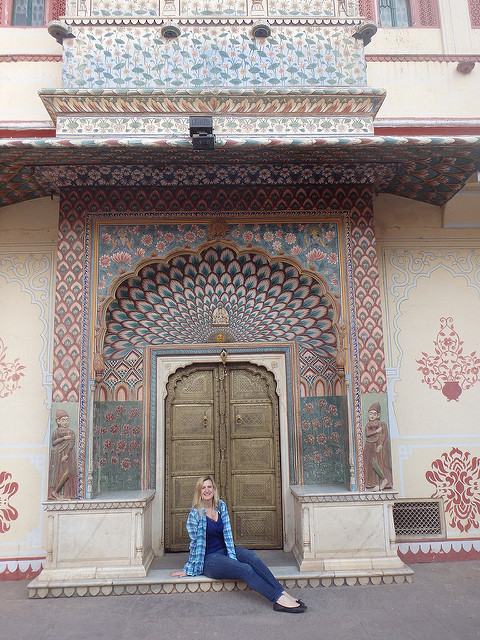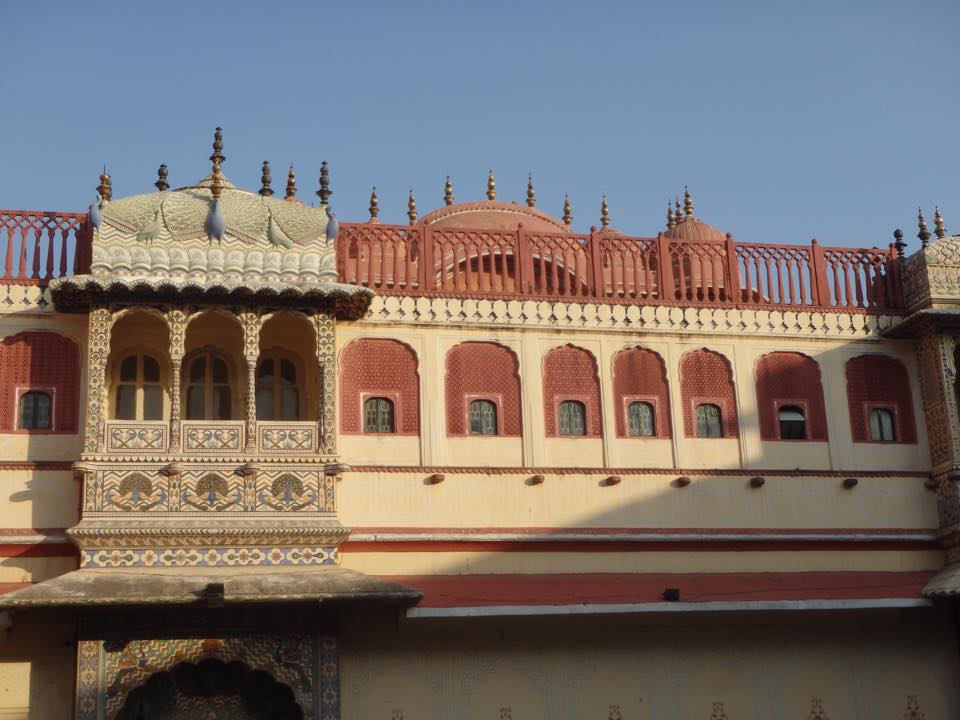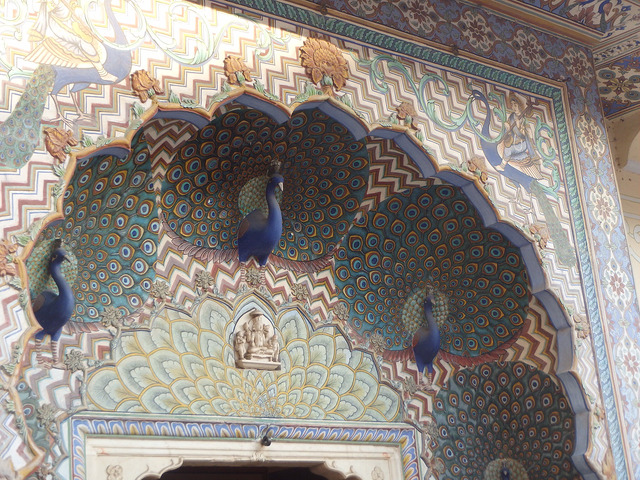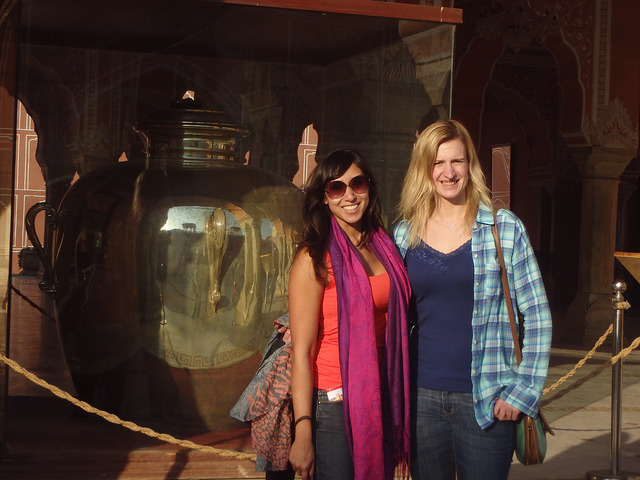 You may notice my friend doesn't have her shoulders covered in most photos and is just wearing tank tops. My friend shown here is American but both of her parents are from India therefore she looks Indian and blends in. Her wearing a tank top draws a lot less attention that I would doing the same thing. In short, she can get away with it. Unless you look like you are from India too I wouldn't recommend following suit. Especially if you're blonde and pale
Johri Bazaar aka shopping
There are loads of bazaars in Jaipur that are great for clothes shopping, the most well known being Johri Bazaar. I got a number of scarves there which have been really useful on my travels to cover up and keep warm as well as a couple of below the knee skirts so I could remain "appropriately dressed" for the rest of my travels in India without continuing to feel close to death from the extreme heat of being in jeans.
It is definitely worth bargaining in the bazaars as the prices start at really inflated amounts and will drop a lot as soon as you say you're going to look around. If you're worried about your haggling skills check out my
Top Tips for Haggling
.
The only thing I wasn't so keen on about Jaipur was that it's so big and spread out you kind of have to get an auto* everywhere and I much prefer being able to walk around a city to get a feel for it, so I always felt a little bit lost.
**An auto is a taxi that's constructed out of a motorbike and carriage attached to the back providing space for passengers to sit in. In a lot of South-East Asia this is one of the most common and cheapest forms of transport although the name for these 3-wheeled taxis varies from tuk-tuk to auto to auto-rickshaw depending on the country you're in.
Best hostel in Jaipur
I stayed in Jaipur twice as I needed to return through there for a flight up to Risikesh after we went to
Udaipur
.
The first time I stayed there my friend and I decided to treat ourselves to a hotel and stayed in The Heritage Palace Hotel. Aside from there being an amazing shower I would not recommend going there. It was noisier and harder to get a good night's sleep than any hostel I've ever stayed in due to inconsiderate guests, inattentive staff (in not bothering to tell the inconsiderate guests to shut up) and doors which beeped constantly like an alarm clock if left even slightly ajar, something which most of the guests chose to do throughout the night for some unknown reason.
The
Zostel Hostel in Jaipur
on the other hand was lovely, just like the one in
Agra
. So much cheaper but so much better than the hotel.
How Long to Spend in Jaipur
Two to three days will give you enough time to explore the many sights of the city.
How to get from Jaipur to Udaipur
Approx 7 and a half hours by train or 7 hours by car.
Where next?
« Back to Places
On to the Blog »
---
Get Your Essential Travel Gear