Inle Lake - Nyaung Shwe
Taking a boat trip round Inle Lake is the main reason to go to Nyaung Shwe. The day trip out on the lake is absolutely beautiful and makes a nice change from seeing temples. On the trip they stop at a couple of floating markets and textile places etc. As is generally the case with this sort of thing, they're expecting you to buy something at the stops and it can be quite awkward when they stop at the locations with just one shop, you're the only ones in there and you have no interest in buying anything. The large market they stop at for lunch is great if you want to get some souvenirs to take home though.
This is Inle Lake.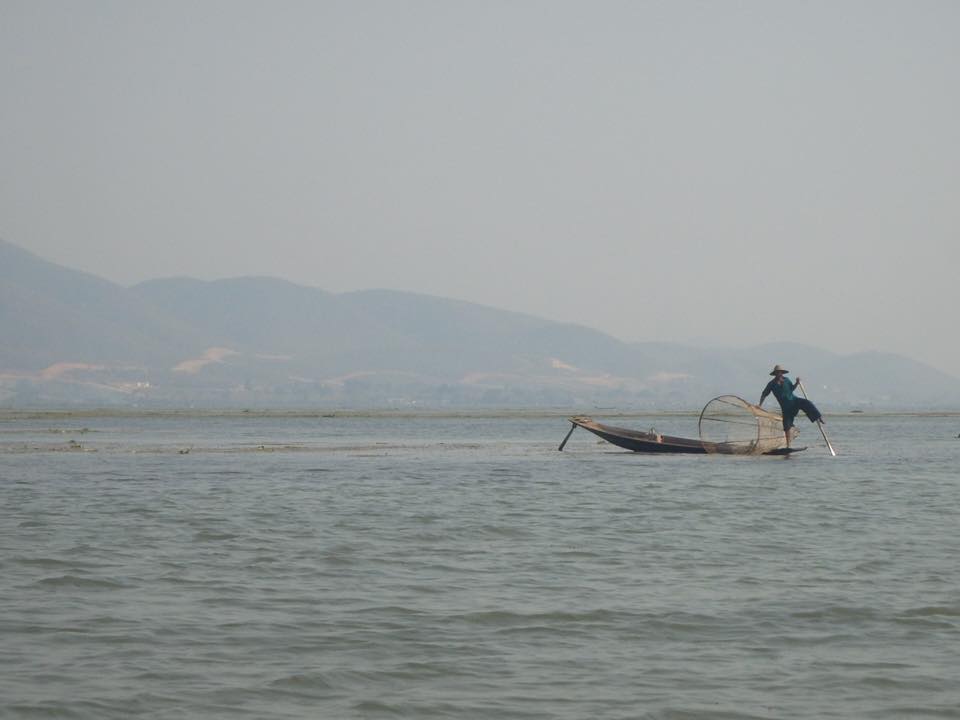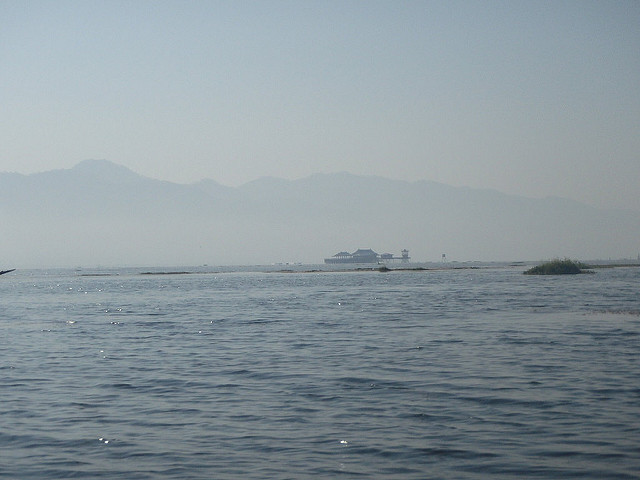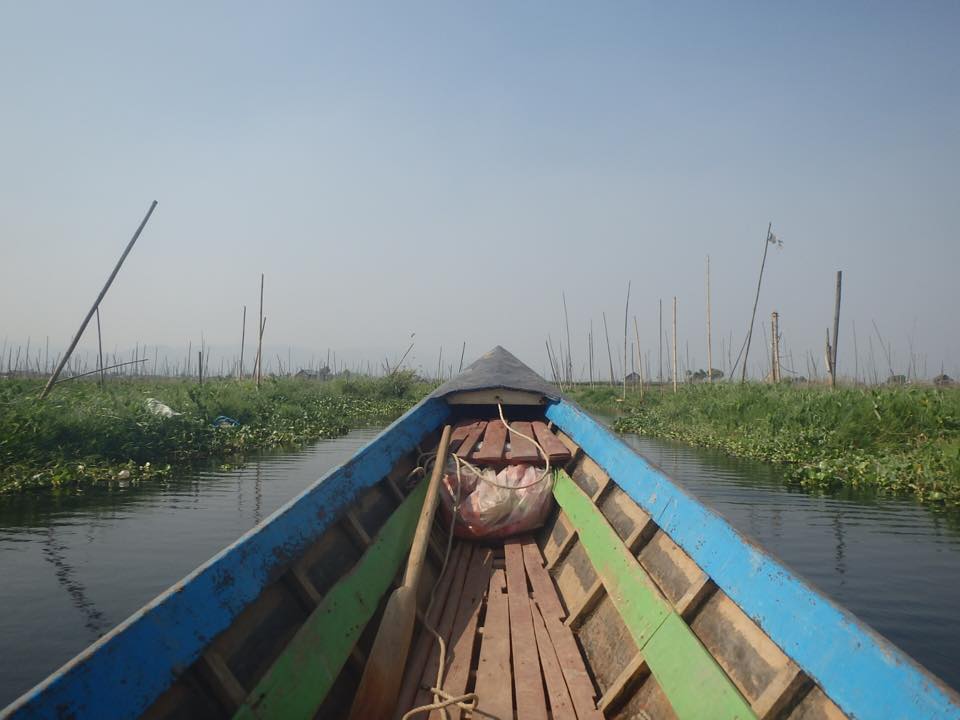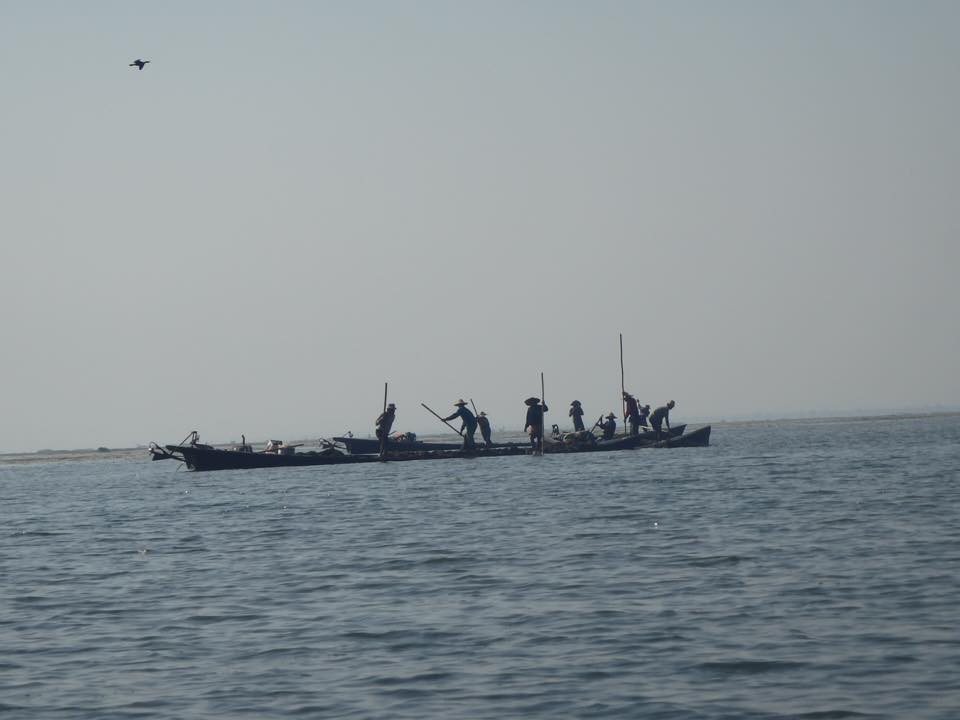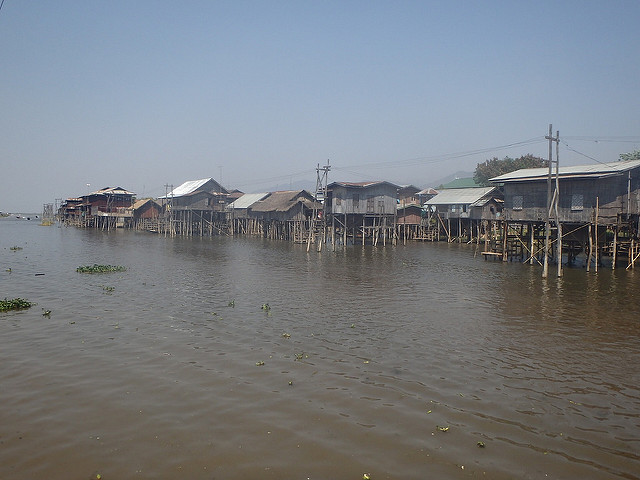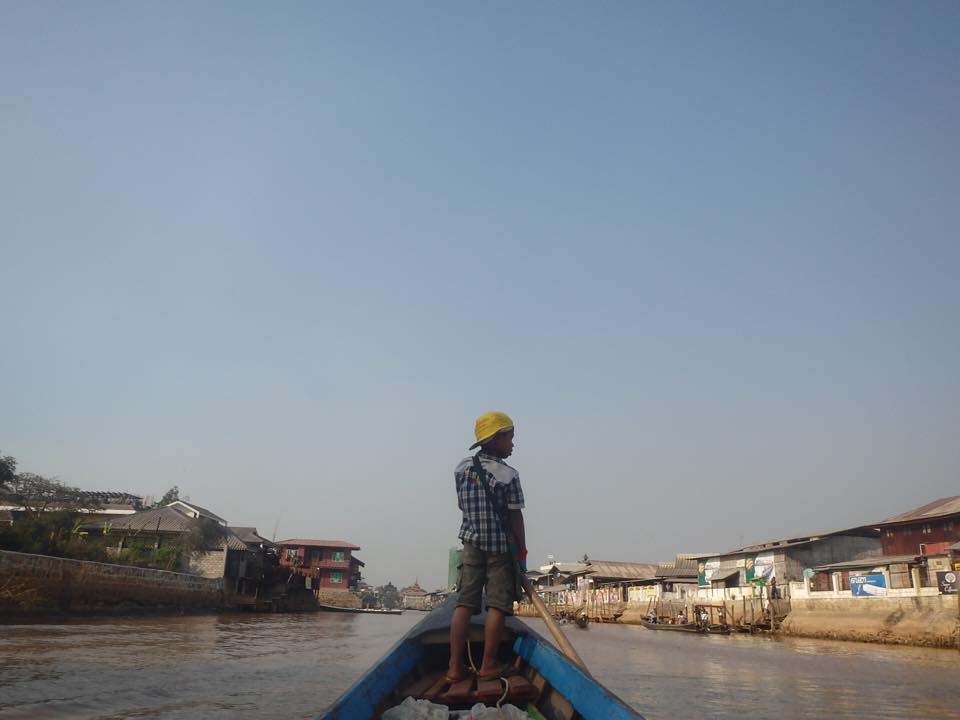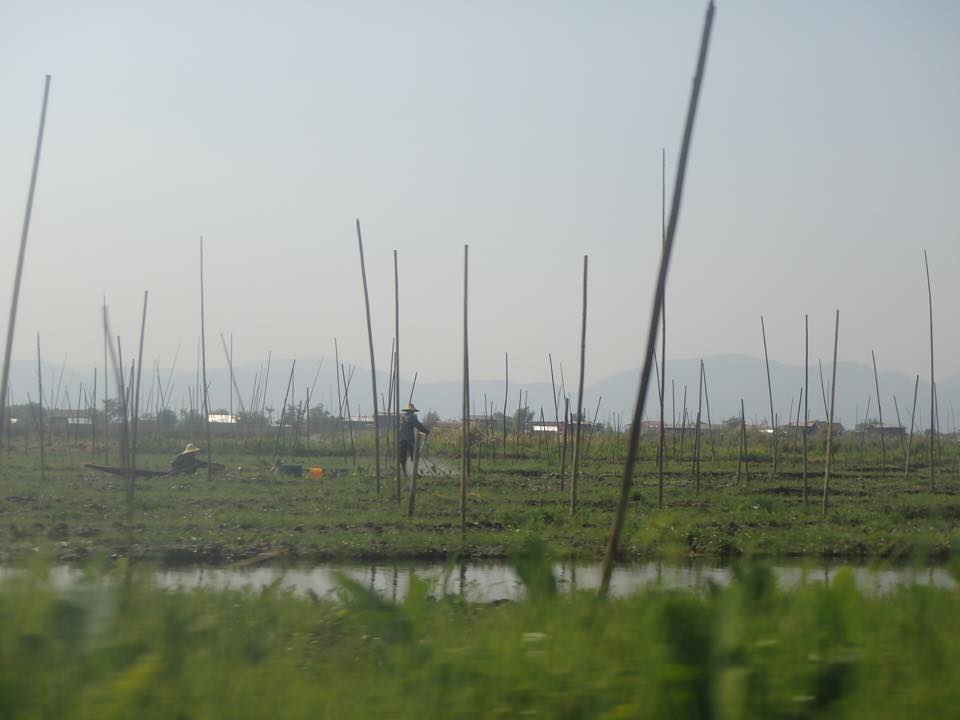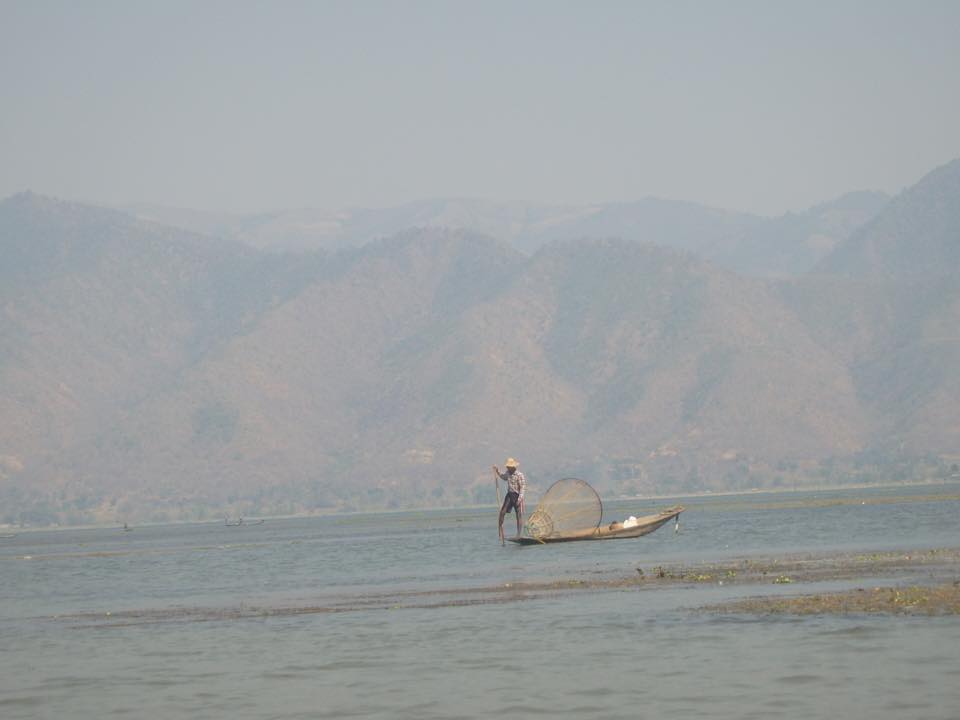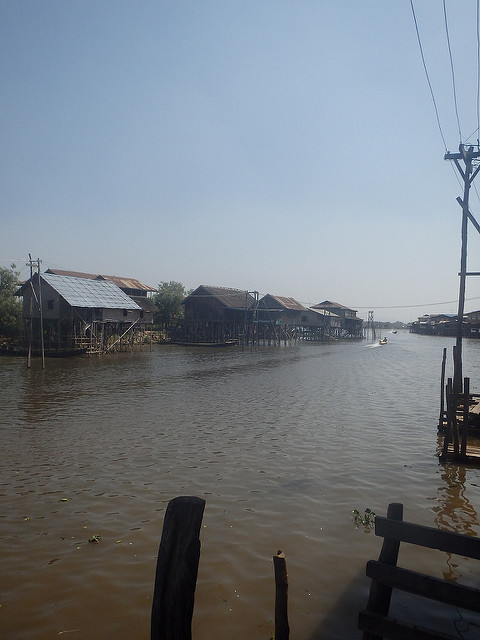 You can book the boat trips through most hotels and the prices are negotiable however we ended up booking through somewhere in town as they were offering a better price.
Khaung Daing Natural Hot Spring Inle Lake - Nyaung Shwe
We also hired bicycles and cycled up to the hot springs in Nyaung Shwe.
The hot springs aren't very natural looking but they're still really enjoyable to have a soak and relax in.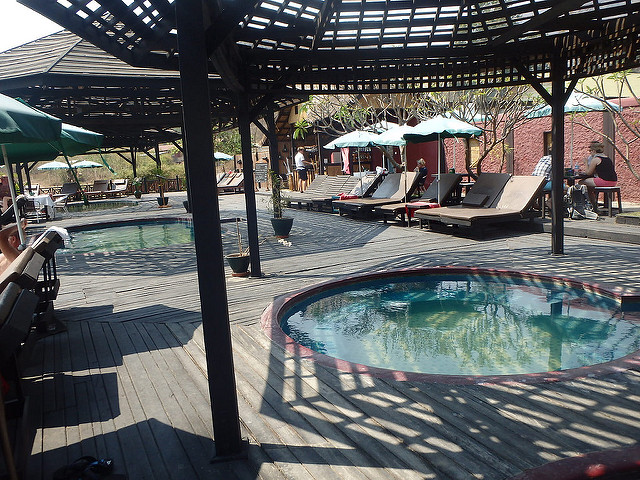 The signs there are a bit confusing though.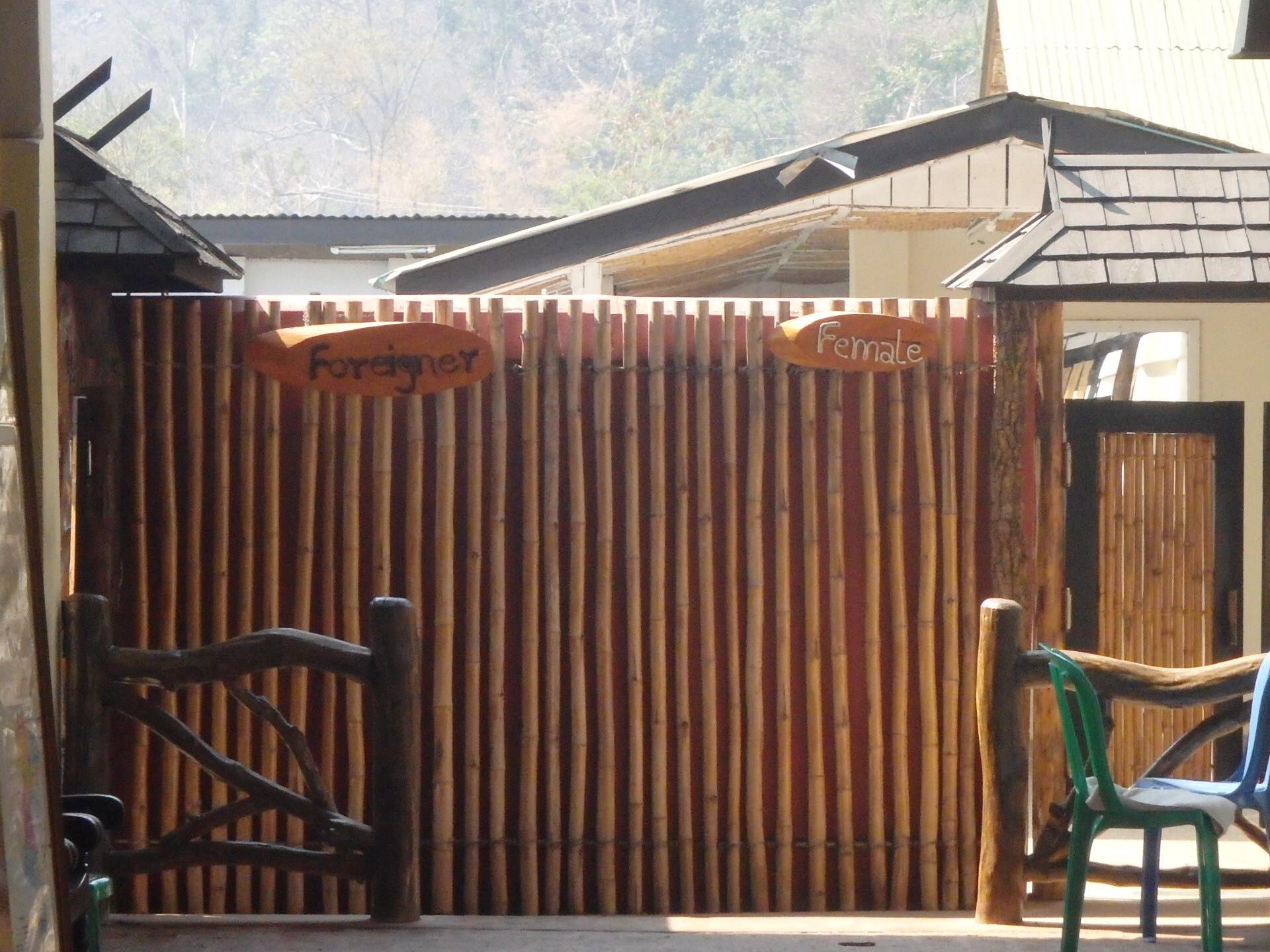 Ummmmmm, which way am I supposed to go then????
Wine Tasting in Inle Lake at Red Mountain Estate Vineyards
Whilst we had our bicycles we went up to a vineyard that we'd heard had wine tastings (it's really hard to find good affordable wine in Asia and beer becomes most people's standard drink so I jumped at the chance to go find some good wine). It's a nice cycle to the vineyard but fair warning there is a really steep hill near the end.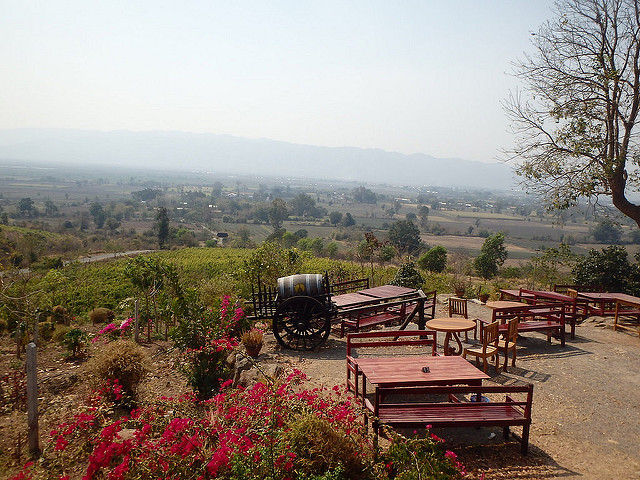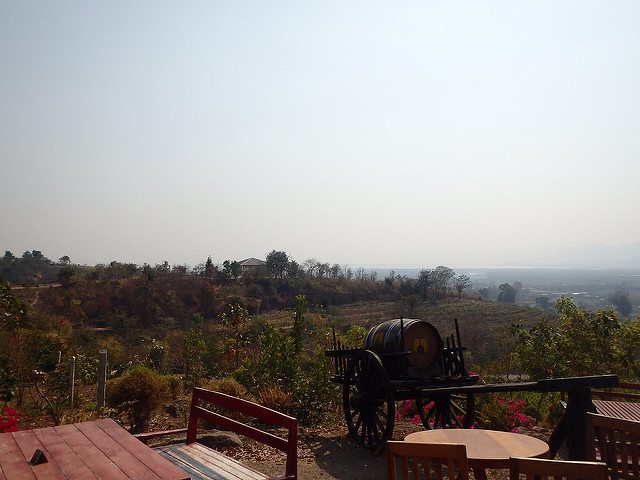 We got the tasting selection of wines as it's the best value for money, you get to try a few different ones, and it's more fun.
Bars in Inle Lake
The area around Inle Lake is quiet as the focus of the town is on fishing so most locals get up REALLY early each day. As a result everything is shifted forwards in the evening. The first day we arrived, after we'd checked in at the hotel me and my Irish friend decided to go get a beer at about 4pm. There were groups of people next to us drinking whole bottles of whisky at that time, clearly already well on their way. On the flip side though, a few nights later when we deiced to go for a beer after dinner we were told the bar was closed. It was 9pm!
Where to Stay in Inle Lake - Nyaung Shwe
I stayed at
Bright Hotel
. A lot of accomodation is really expensive for a backpacker budget in Nyaung Shwe.
Bright Hotel
was on the cheaper end of all of the options I saw but a nice enough hotel and close to the center of town.
How Long to Spend in Inle Lake, Nyaung Shwe
I spent 2 nights there and that felt like a good amount of time. It gave us enough time to explore everything we wanted to during the day without feeling rushed at any point. I'd happily have spent another night there too as the town has a really lovely feel to it.
Moving On: How to get from Inle Lake, Nyaung Shwe, to Yangon
I got the overnight bus back to
Yangon
which was really comfortable and came with free snacks. The journey is about 12 hours.
« Back to Places
On to the Blog »
---
Get Your Essential Travel Gear