Hvar
Hvar
The party island. We had a great time here. Again if you're looking for beaches it's not ideal on that front as the beach is mostly large stones, but if you position yourself well on a stone you can make it work.
There are also day trips you can do to other islands to find a beach. Just walk along the harbour front and negotiate with the different boats to find one to take you.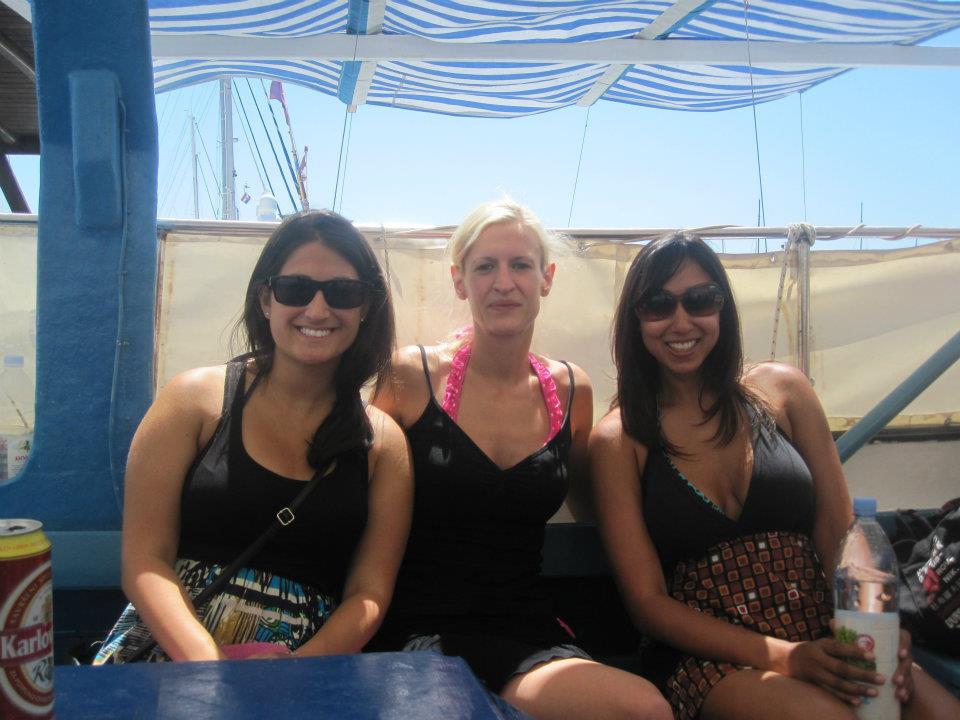 Our boat trip to find a sandy beach
There is
an oragnised pub crawl in Havar
. Part of me kind of dislikes organised pub crawls on principle however they are usually really fun and a good way to meet other people. We had a lot of fun on the pub crawl there and would never have known about a party going on the next night in a bar up on a hill kind of in the middle of nowhere if it weren't for it.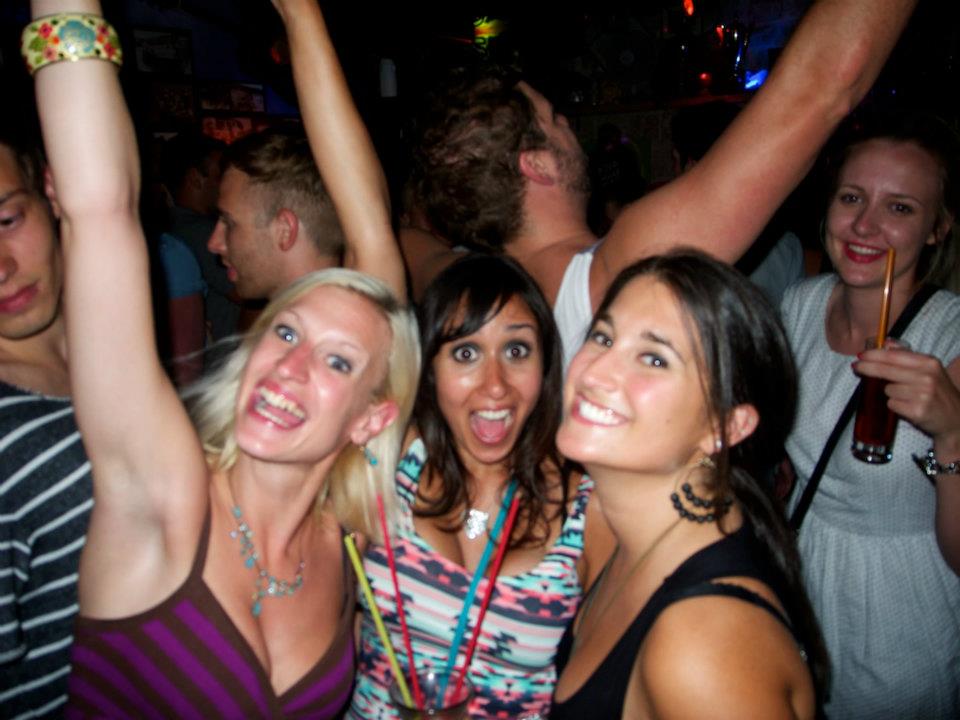 Fair Warning: You may end up looking as crazy as we do in this photo if you go on the pub crawl though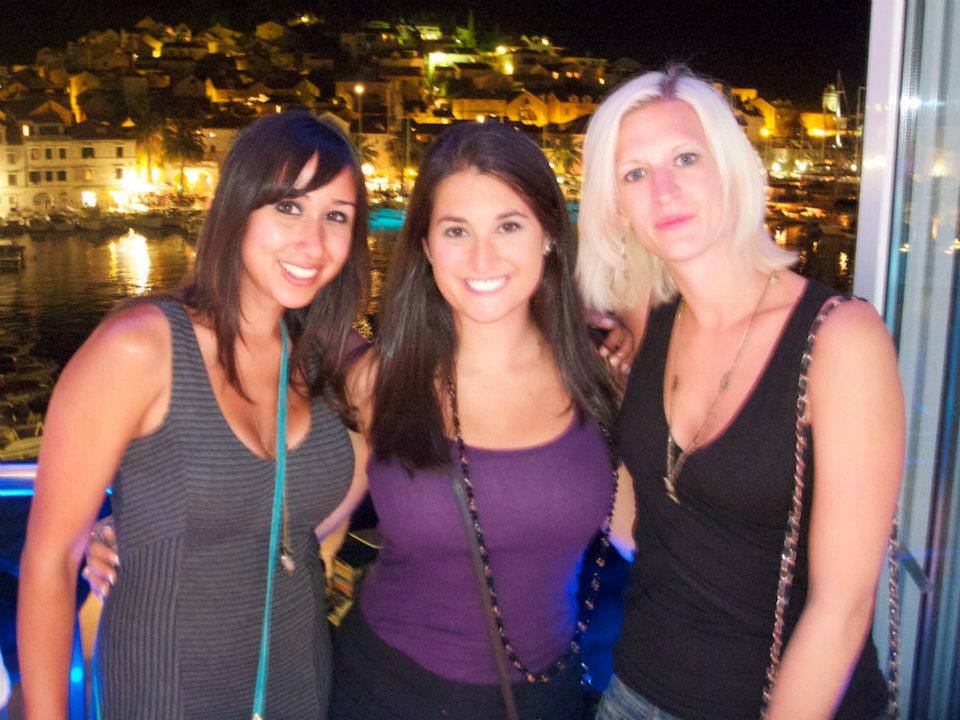 When we tried to pretend to be slightly fancier and have a posh evening out rather than one that looked like the photo above this! Such a beautiful view from the bar of the city.
How Long to Stay in Hvar
We spent 3 nights in Hvar but could easily have spent more.
How to get from Hvar to Split
As with all the islands you need to get another early morning ferry for this but book the ferry as soon as you arrive in Hvar. They book up quickly as it's such a popular place to go and we almost weren't able to leave in time to make it back for our flights back home. We actually ended up having to book the boat to go from a ferry port in a different town and get a bus there so we didn't miss out flights!
Where next?
« Back to Places
On to the Blog »
---
Get Your Essential Travel Gear