Hikkaduwa - Surf and Party
I chose Hikkaduwa as my next stop as I wanted to surf whilst in Sri Lanka and it's known for being good for this whilst also having a good night life (I could probably count on one hand the amount of times I went out and partied during my two months in
India
, so I was craving a good night out by this point).
The main beach in Hikkaduwa is perfect for learning to surf as there are small easy waves right on the beach. Almost every restaurant and bar along the beach rents out surf boards and offers lessons for reasonable prices.
Walking along the beach also comes with a good chance of seeing a turtle on your stroll.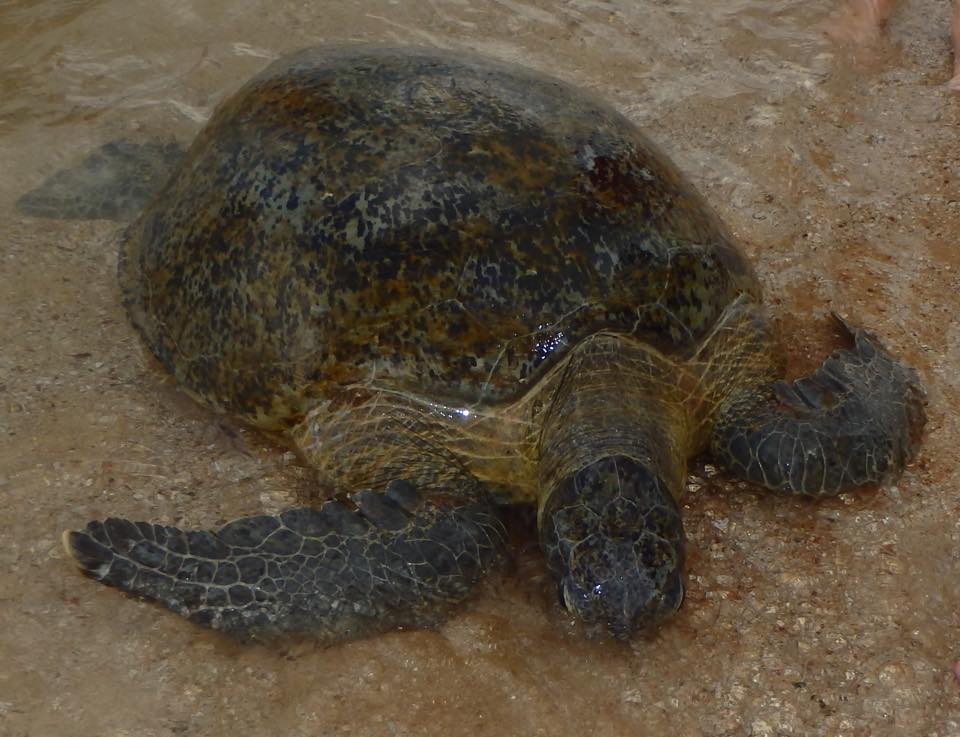 I didn't even end up going on any crazy nights out whilst there as the best conditions for surfing turned out to be early morning so none of us wanted to stay out too late but the bars we did visit were fun and you could tell they'd turn into a good party later. As it's a small town there tends to be one place each night that has a good party so make sure you find out which one it is if you want to go out as everywhere else will be dead.
Worth noting: some of the firework shows they do at the beach bars are set up dangerously close. It's kind of funny how insanely close they are but actually they're really dangerous at the same time. Take a couple of steps back, so you don't have to do what this guy did.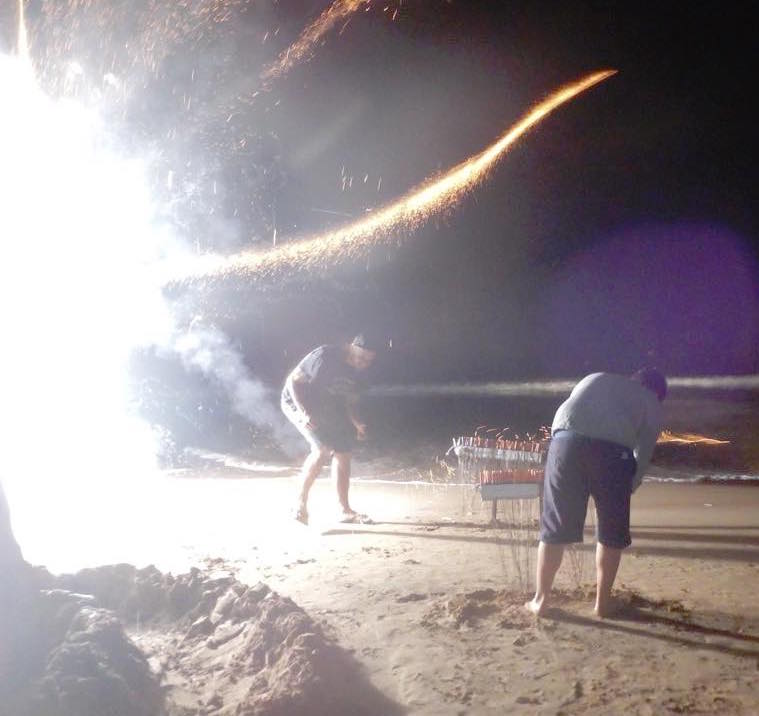 Where to Stay in Hikkaduwa
I stayed at
Hikka Train Hostel @ Surf Beach
. It was a nice hostel although it felt a little more like staying in someone's house. It was clean, had a good breakfast and the lady who ran it was lovely. It's far away from everything though. It's about a 30 minute walk to actually get to the beach most people hangout and surf on plus the hostel is quite a way down a side street therefore not great if you ever wanted to walk back on your own in the evening.
I'd recommend trying to stay closer to the main beach.
How Long to Spend in Hikkaduwa
At least a couple of nights. If you've got time you could happily spend a week or more here enjoying the beach, surfing and parties.
Moving On: How to get from Hikkaduwa to Galle Fort
Approx 10 mins on the train
« Back to Places
On to the Blog »
---
Get Your Essential Travel Gear