Goa - Anjuna Beach
There are loads of beaches in Goa. Some that are geared towards having a quite chilled out time and doing lots of yoga. And others that are geared towards all night raves on the beach. I had just spent a month in Rishikesh in the north of India doing Yoga Teacher Training when I got to Goa so I went for the party area. I'd done my chilled out yoga time already.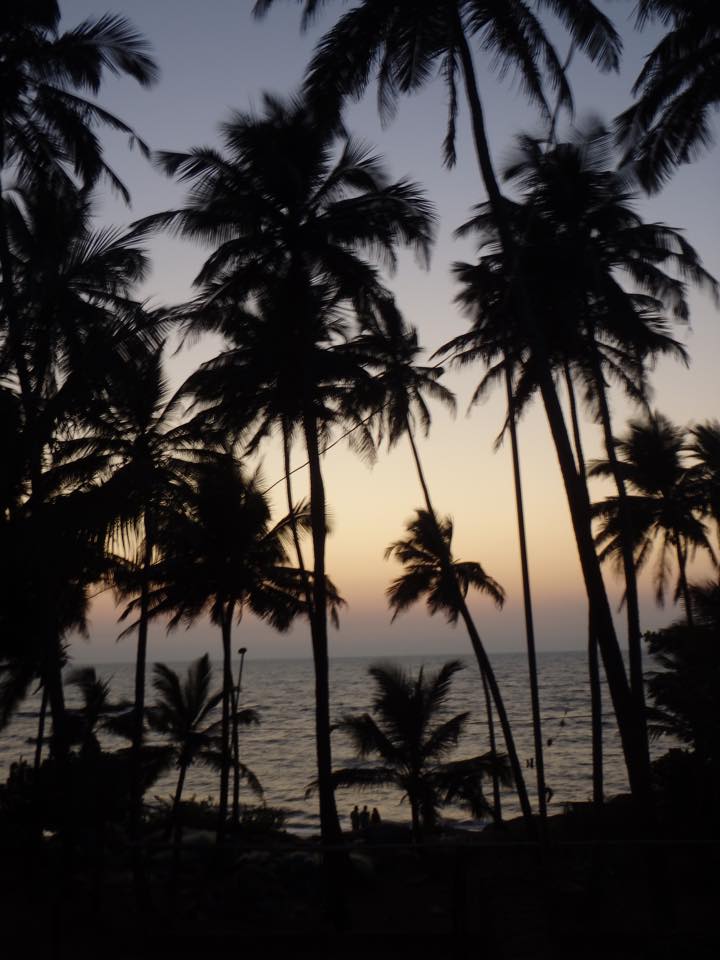 Anjuna Beach
I loved Anjuna beach. It's not the prettiest of beaches in the world but it has such a nice atmosphere. All of the restaurants and bars that line the beach are really well set up for lounging around in during the day or proving a good spot for sunset.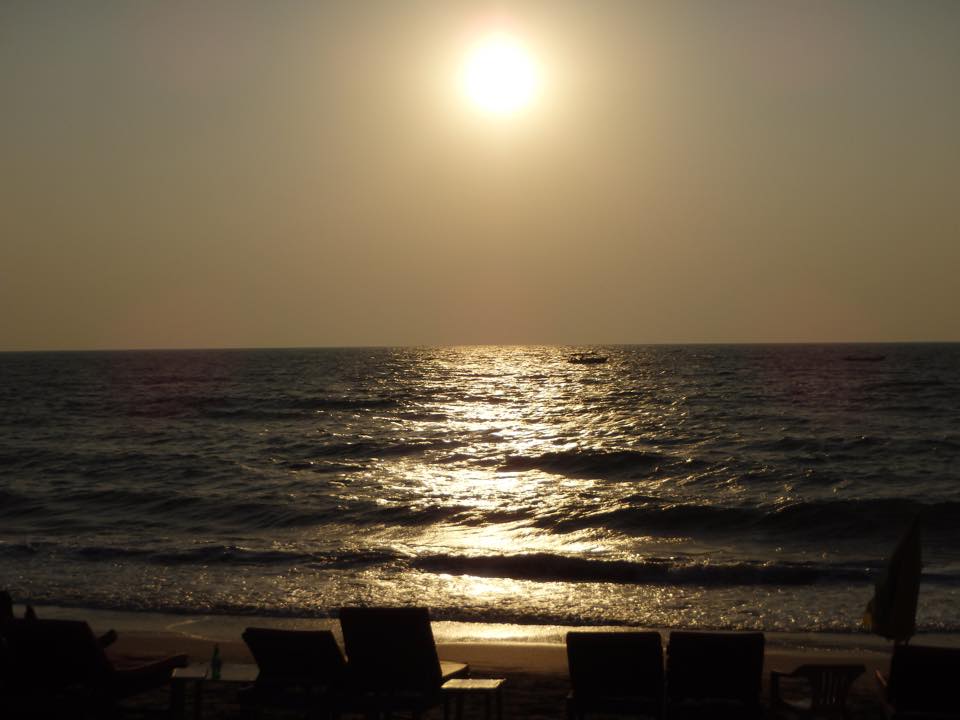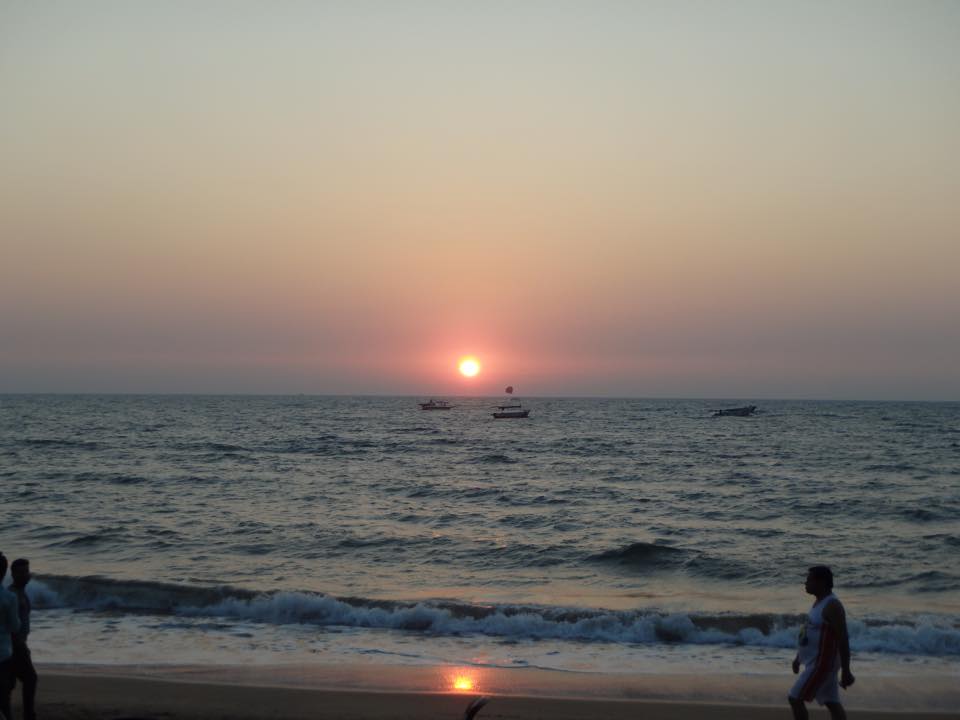 My favourite for a cheap good lunch was
Guru Bar
which did a great curry, even if it did make me break out into curry sweats every time I ate it!
I went to that particular beach because a friend, who lives in India and visits Goa a lot, recommended it. She is a very wise friend. It's a good area to be based in.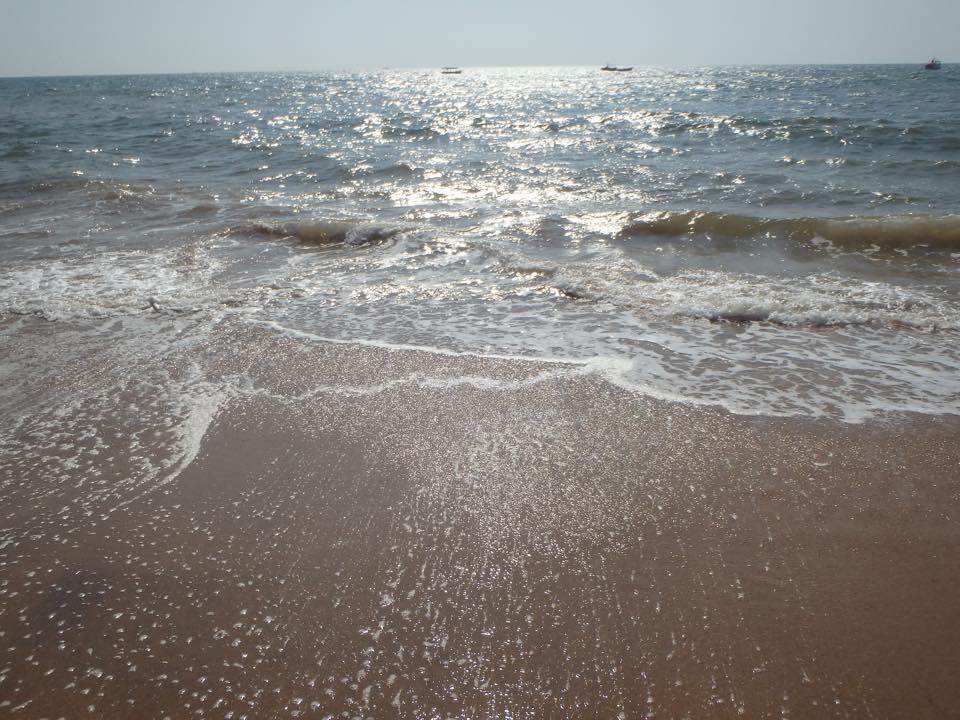 Arjuna Flea Market
There's a market every Wednesday just back from Anjuna Beach. It's packed with stall after stall of clothes, jewellery and trinkets. Goa in general is great for picking up cheap beach clothing but the market is even better. Watch out if you buy jewellery though. Almost everywhere in India they mark silver jewellery with the 925 hallmark (this is the indented stamp that you'll find somewhere on all real silver jewellery that says "925"). They do this on ALL jewellery that is silver in colour though. Seeing the stamp in India does not denote that the jewellery is real silver. Unless you're in a proper shop where they weigh the jewellery to give you the price, it's most likely not actually silver.
Getting around Goa - Renting a scooter
To get between the different beaches in Goa you'll either have to pay for quite expensive taxis or hire a scooter. I hadn't
learnt to drive a scooter
by the time I was in Goa and was a bit worried about doing so however some friends I made at the hostel did know how to drive them so a group of us went for a little road trip one day just to see some other areas. It's a great way to get around and there isn't too much traffic in Goa but if you're going to ride a scooter remember they are dangerous. They're not something to be fucked about with. Make sure you wear a helmet and take it slow. I say this not to be your mother, but because I did some pretty stupid stuff when I first started riding a scooter or travelling on them just because I didn't know better so figure I might as well try and help stop you from doing the same.
Here are my top tips of learning to drive a scooter
Night life in Anjuna Beach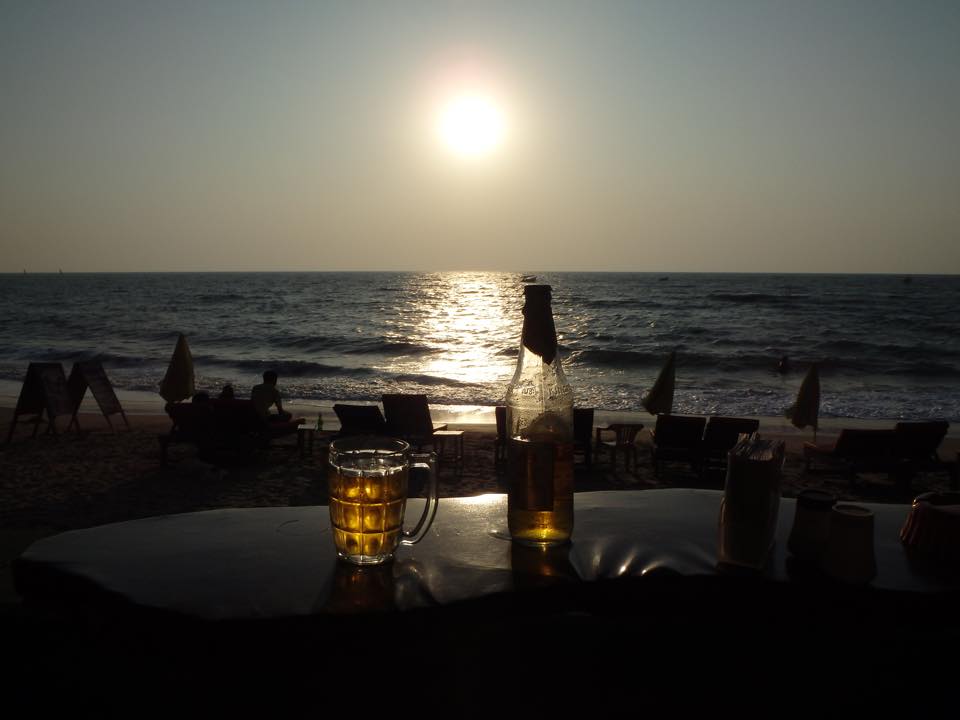 There are parties down on the beach every night with the bars staying open until the early hours of the morning. As a result the parties don't kick off till late. Most people stay at their hostels and pre-drink before heading down to the beach about 11pm-12am to party the night away.
Curlies
,
Shiva Valley
and
Lilliput
are probably the most well know of the clubs along the beach but which bar is busiest changes each night. It's easy enough to see which bar is the one to go to on any given night, just wonder down to the beach and follow the crowds of people.
Club Cubana Goa
A bit off the beaten track as this it's not along the beach front and is actually right at the top of a very big hill but well worth a visit. We went to
Club Cubana
on ladies night where women get free entry and free drinks all night. Men have to pay to get in but again get free drinks all night. Kind of crazy. The place is beautiful with lots of different outdoor spaces, a swimming pool and great views over the top of Goa.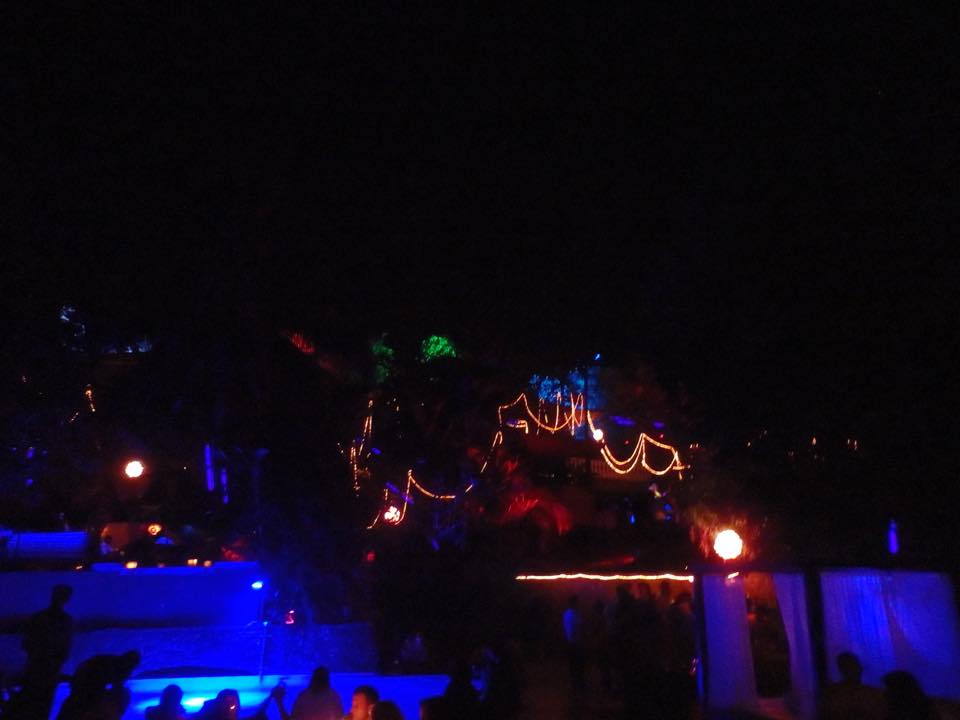 Where to stay in Goa – Anjuna beach
Prison by thehostelcrowd
. The name doesn't make it sound appealing but it's a cool hostel. The rooms are really basic, there is no fancy decoration going on or anything, but it's a good place to stay. They have a large common area that's really sociable and the free breakfast every morning is much better than normal as instead of some miserable looking cereal and bread they actually cook eggs for you however you want.
If there are a few of you then looking at renting a cabin on the beach would be a good idea.
How Long to Stay in Goa
I stayed for a week at Anjuna Beach and had a great time. If you want to visit and stay at a few beaches whilst there, you'll need a bit of time but you could work it with just one or two nights at each beach depending on how often you can be bothered to move.
Getting from Goa to Hampi
I actually went onto
Bangalore
after Goa as I have a friend who lives there and wanted to go visit her so I took a quick flight there. Most people go to Hampi after Goa though. You can take an overnight bus to get Hampi and it takes about 7-8 hours. Since that is where most people go after Goa, I'd suggest not planning the exact day you'll go on and just make a plan with some others from your hostel doing the same route once you're in Goa.
Hampi is a UNESCO World Heritage site made up of the ruins of many temples and palaces. I haven't written a post about it since I unfortunately missed out on going there but I'm told it's really worth visiting and feels a lot like
Angkor Wat
and
Bagan
.
Where next?
« Back to Places
On to the Blog »
---
Get Your Essential Travel Gear