Galle Fort
As the name suggested Galle Fort is a fort town. It's really picturesque. The view from the fort wall for sunset is, incredible. Really, probably the most amazing sunset I've ever seen in my life (I have so many photos of it, it's ridiculous but here are a few to give you an idea).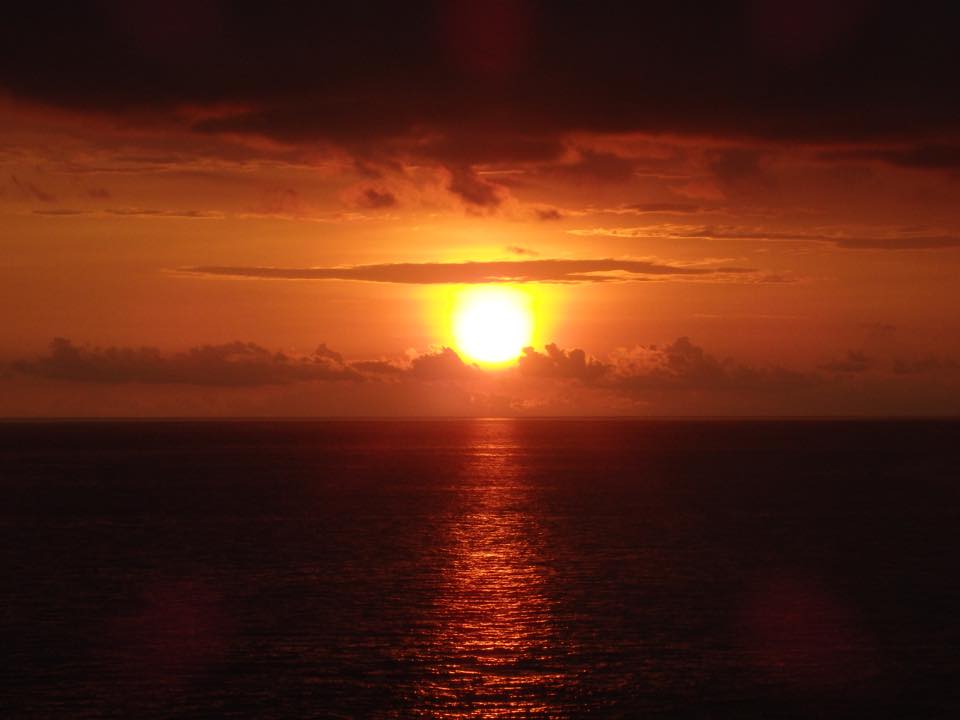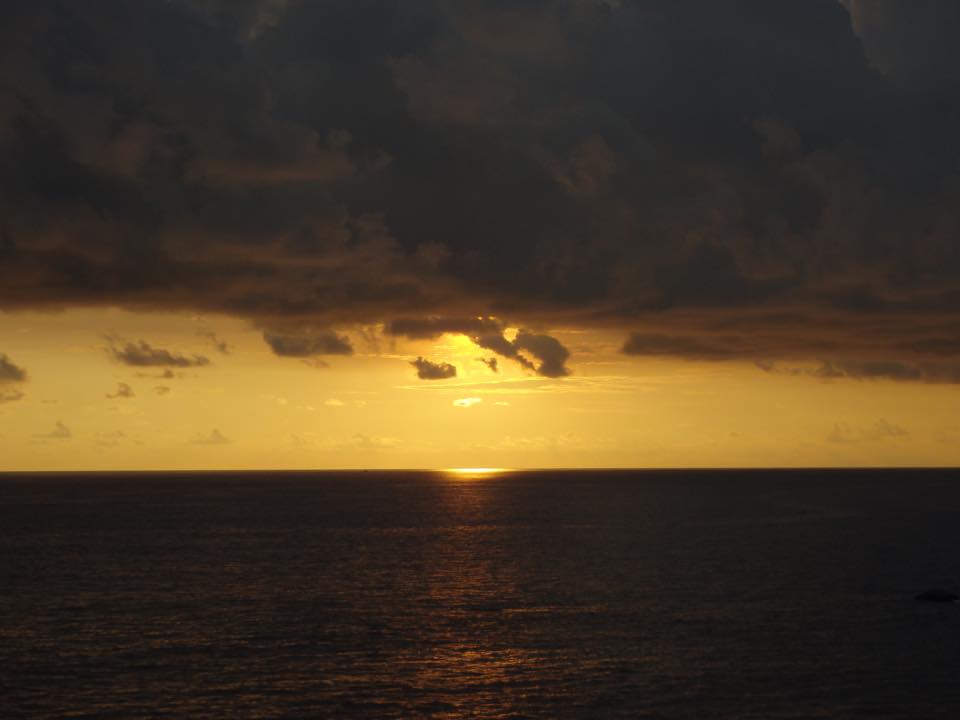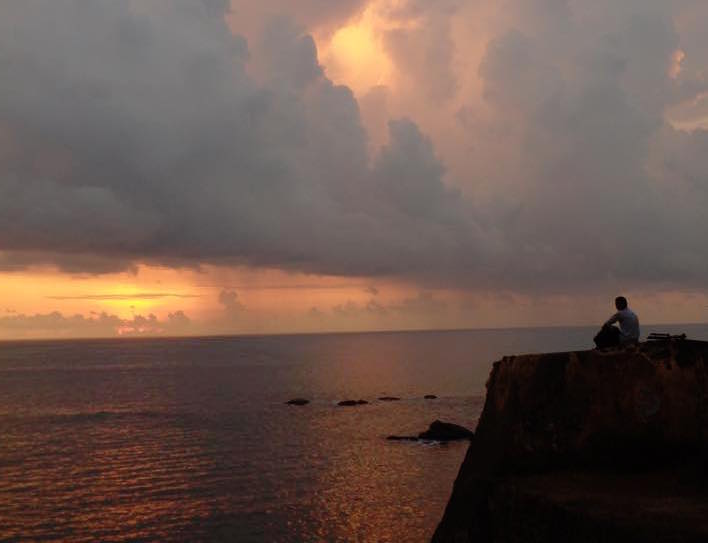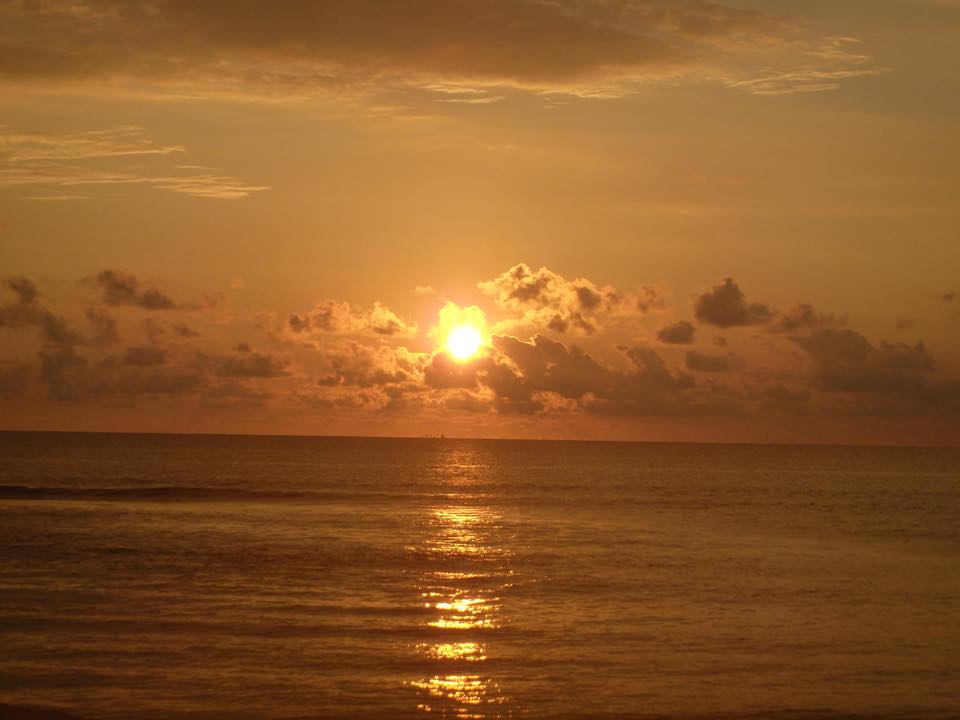 I also saw more stars in the sky there than I'd ever seen before in my life (I've have now topped this thanks to Nyepi in Bali).
Since there were no activities as such to do in Galle Fort, aside from seeing the town itself, it was the one day in my whistle stop tour of the country where I wasn't going to need to get up early the next morning. So instead of getting an early night, I, like the genius I am, decided to go out which resulted in me going to sleep at 6am!
It's actually quite a feat to go for a night out in Galle though. Alcohol is banned in most places there, apart from a couple of hotels, and almost everywhere closes early. I got lucky and discovered this one tiny little bar that was being allowed to sell alcohol and stay open late (clearly a lot of bribes were being paid). I've heard it's since shut down though so unfortunately I don't know where everyone hangs out in the evening there now.
Where to Stay in Galle Fort
I stayed at
Galle Fort Hostel
which was well located and a cute hostel although when I arrived it was EMPTY. I was the only person in the hostel. I was lucky enough to meet some other people when I decided to sit and get a drink in the one bar that existed in the town later that night but it could have been a lonely time otherwise. You would probably be hard pushed to find many other hostels in Galle Fort though as it's not that much of a backpacker area. I would happily stay at this hostel and visit Galle Fort again. It's just important to accept if you're travelling on your own that you may not have that much company whilst you're there. But there's nothing wrong with a bit of alone time once in a while.
How Long to Spend in Galle Fort
Galle Fort is a small area but it's beautiful with lots of small cobbled streets to explore. I only spent one night there and I felt like I still got to see a lot of it but you'd be better off staying at least two nights to explore properly. Whatever you do, make sure you are there for at least one sunset over the fort walls.
Moving on: How to get from Galle Fort to Mirissa
Approx 1 hour 10 mins by train.
Worth noting
I missed my train stop on this journey. I was in the third class carriage which is situated right at the back of the train. I was paying attention to the train stops the whole journey and even tracking the train's progress on Google Maps on my phone. Maps was slow to update my location however and it turns out that what I had assumed was us stopping at traffic lights a number of times were actually the proper train stops. From where I was in the train all I saw were train tracks either side at those "stops" since the platforms didn't reach all the way back to the third class carriage. Watch out if you're at the back of the train. You may be at a train stop even if it looks like you're in the middle of nowhere from your carriage on the train. I ended up having to go on another 3 stops to Matara and then get a auto-rickshaw back to Mirissa from there. Luckily the rickshaw wasn't that expensive as a local guy from the train kindly offered to help and negotiated the price for me.
« Back to Places On to the Blog »



---

Get Your Essential Travel Gear