Chiang Mai
Chiang Mai is surrounded by fort walls and a moat. It's a foodie's dream and a great place from which to go explore the surrounding mountains.
Trekking in Chiang Mai
This is the most popular activity in Chiang Mai. There are lots of variations of trekking tours you can take but the most popular are between two and three days long and involve trekking to a hill tribe village, white water rafting, seeing waterfalls and elephants.
I opted for the two day, one night version of this tour. Since you're going to be walking, A LOT, it's advisable to leave your big backpack in a hostel in town and just take a small day bag with you for the trek. The order the activities take place in will vary by tour and ours even varied on the day. I was in Chiang Mai in dry season so the first waterfall they took us to was pretty underwhelming. So much so we all turned around and said, "Wait, is this is?" There just wasn't really any water, which was a shame as we'd been trekking up hill for a couple of hours by then in the mid-day heat so could really have used a cool down swim.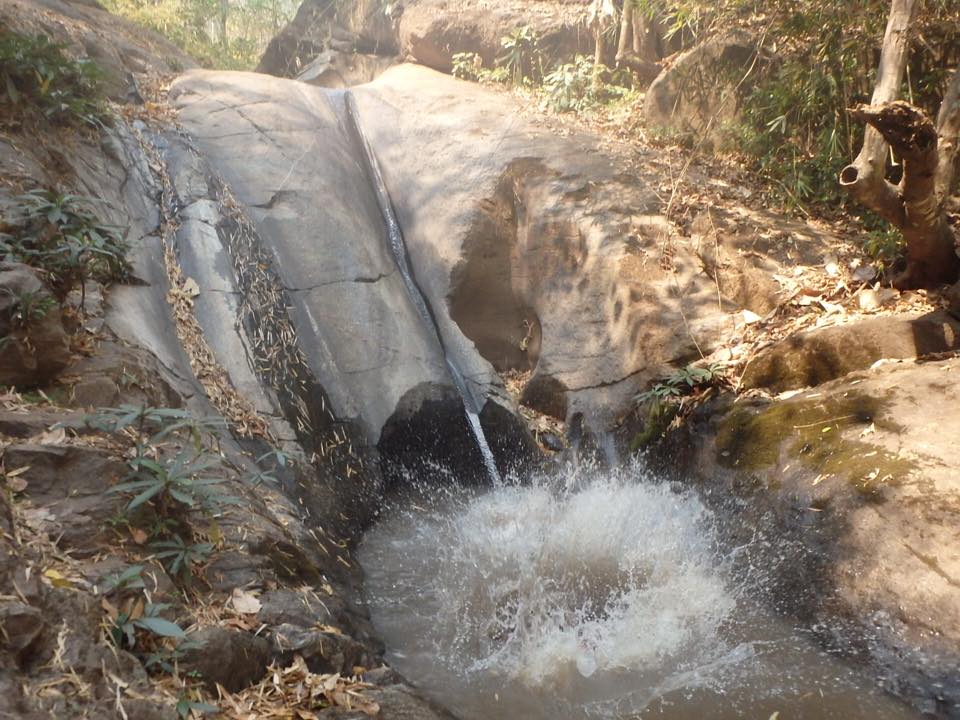 This was the first waterfall, seriously.
It being dry season also effected the white water rafting as there wasn't a lot of water in the river meaning at some points we were literally having to bounce the raft over rocks to keep it going down the river. I went white water rafting in Rishikesh before and that was much better.
Getting to be up close with the elephants is amazing and you can take a short ride on them if you'd like to. Even if you don't ride the elephants you would still have a good amount of time to be around them so it's worth doing either way.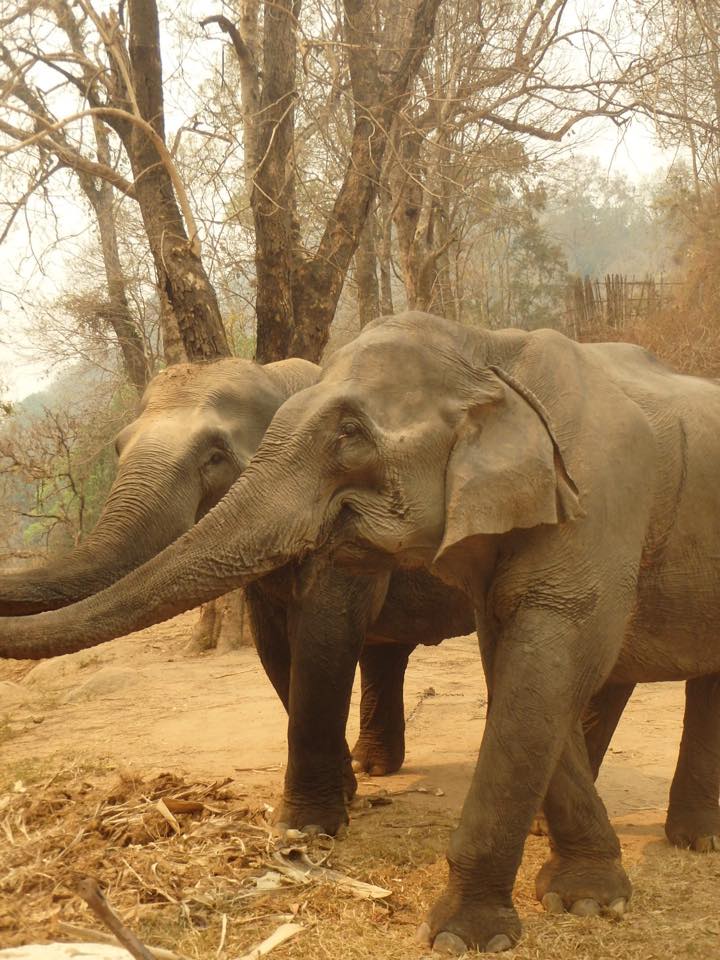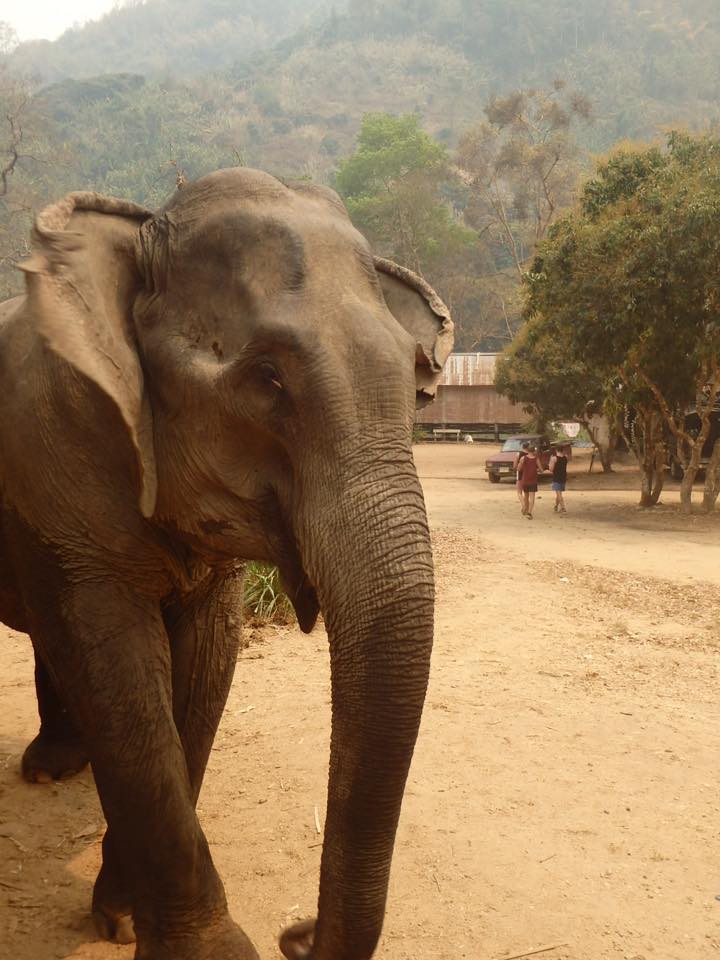 The trek to the top of the mountain to see the hill tribe is long and although the trek in and of itself wouldn't be particularly arduous it does get very hot and tiring since you're doing it in the middle of the day. The guides are good at stopping frequently to make sure everyone is ok though so don't worry if you're not particularly fit, you'll still make it up. As you get nearer to the top of the mountain it seems crazy to think that people actually live there you've climbed so high and it looks like there' s nothing around but some how a village magically appears right at the top.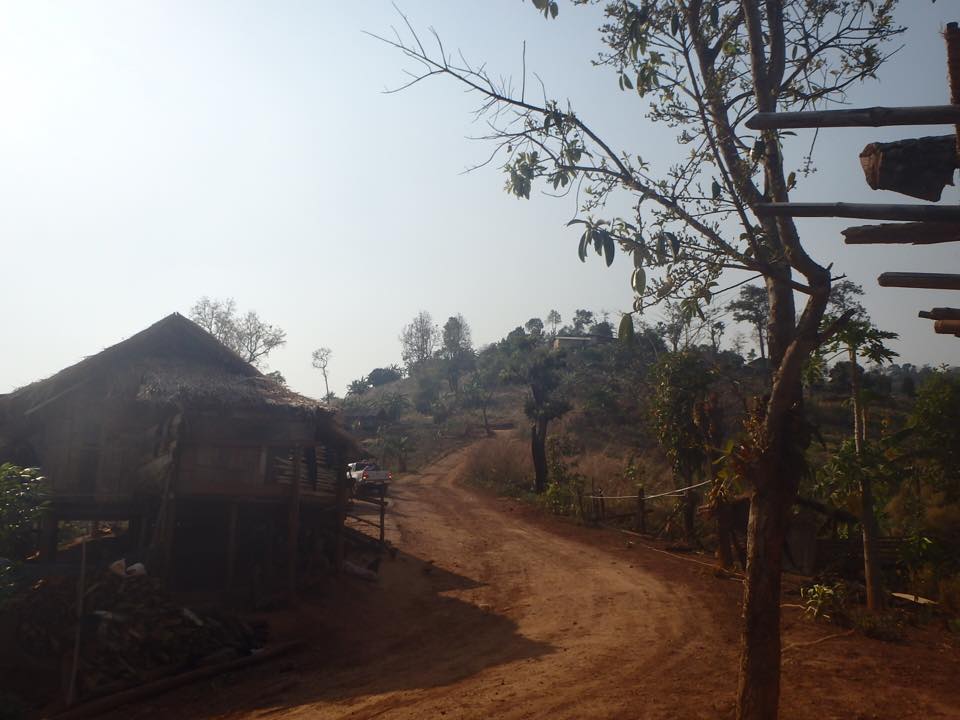 Since it's a little village at the top of a hill there is no electricity and the amenities are basic. Your group from the trek will all sleep on mattresses on the floor in one room so don't expect anything fancy. As far as I'm concerned for a couple of nights the accomodation was great. So you can check it out for yourselves, this is where we stayed below.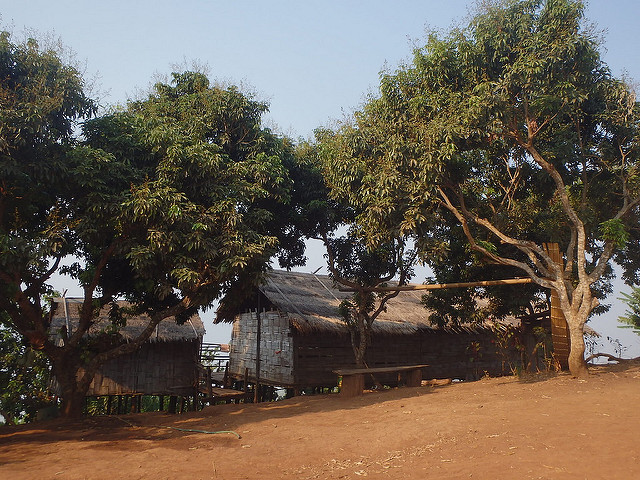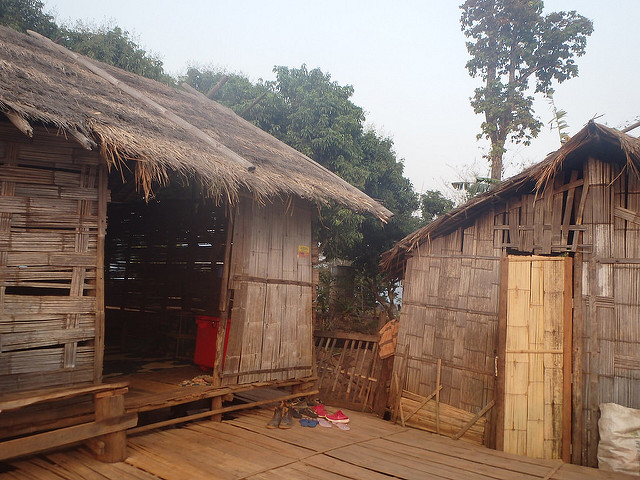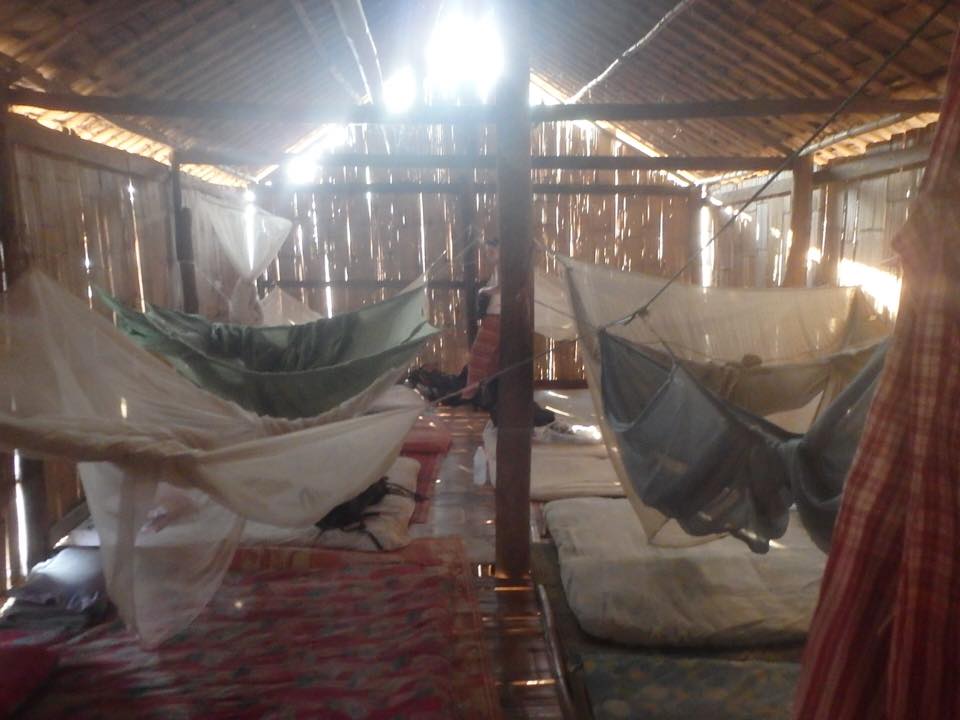 The guides organised a delicious home cooked dinner for us on arrival and then a group of local children came by and performed a dance and sang. It wasn't the most well organised of performances by any standard but it was really cute and the donations they ask for at the end aren't a lot for you but provide an important additional income stream for the families there.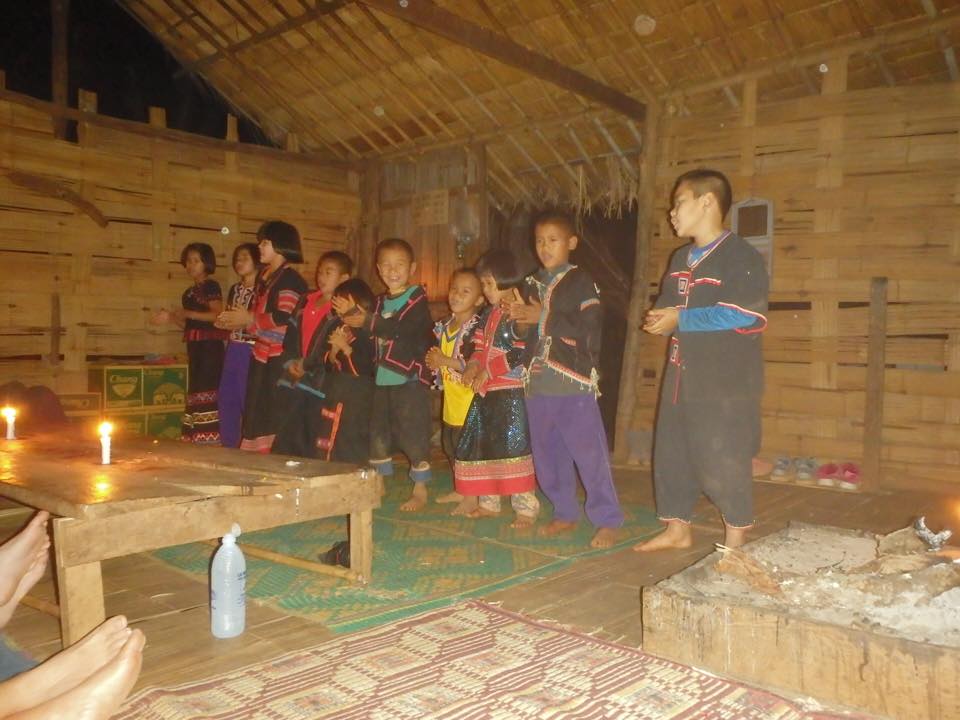 As the sunset we all sat out on the porch playing guitar and singing.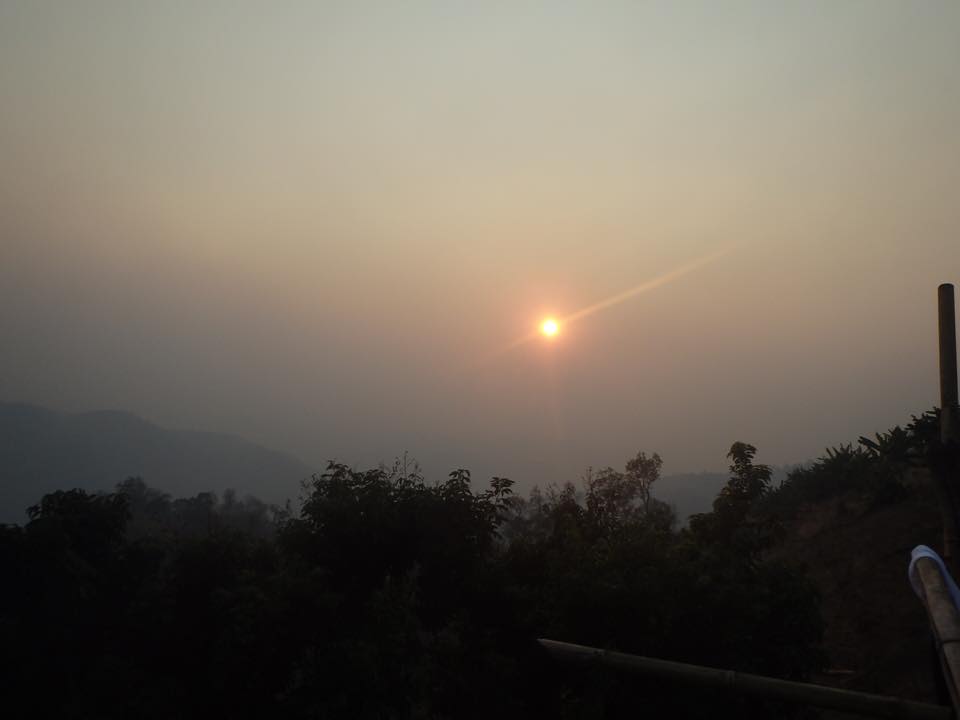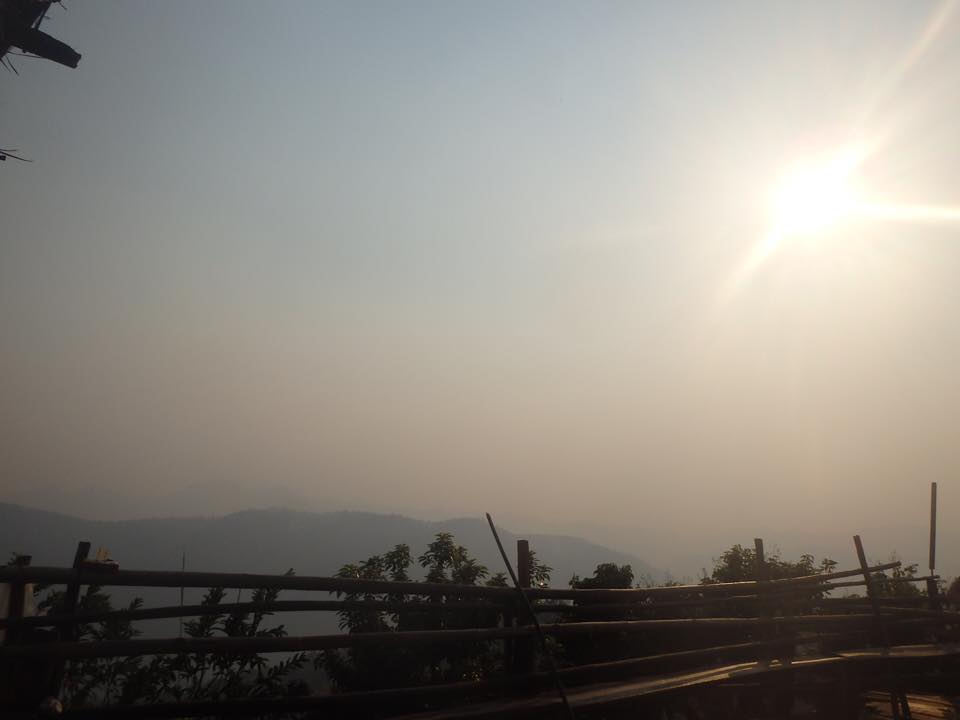 Since there's no electricity, talking and playing guitar are the only activities and it's nice. I'd suggest taking a torch though so you can make it to the outside toilet and back without tripping up!
The second waterfall we went to on the trek was much more impressive and fun for a swim.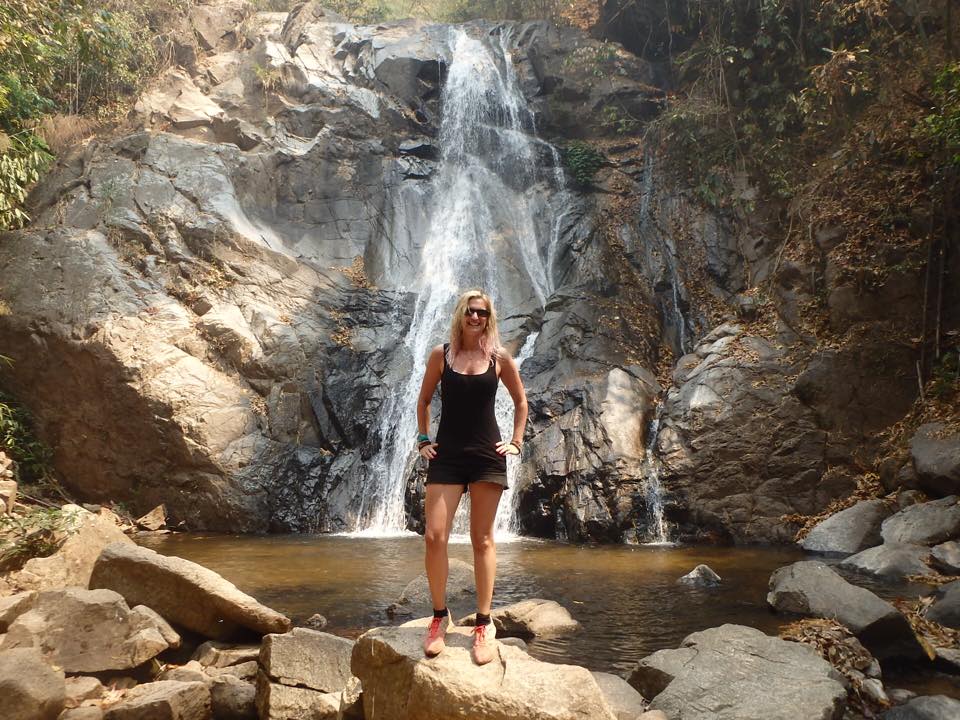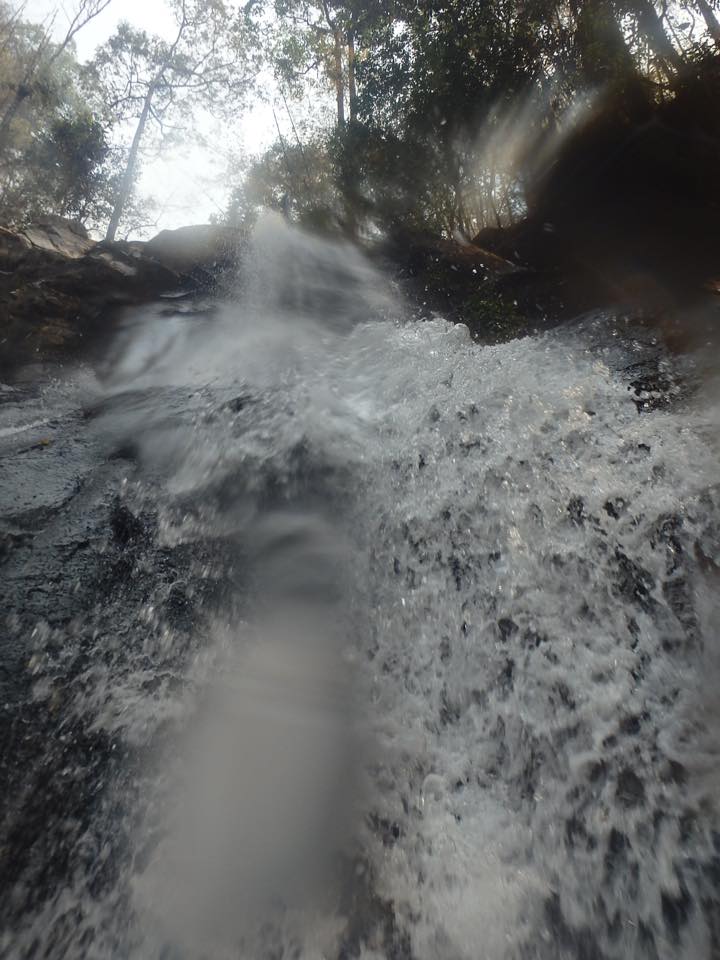 I loved the trek, especially this really cute kid I met in the hill village who just wanted to do my hair and get me to do hers time and time again.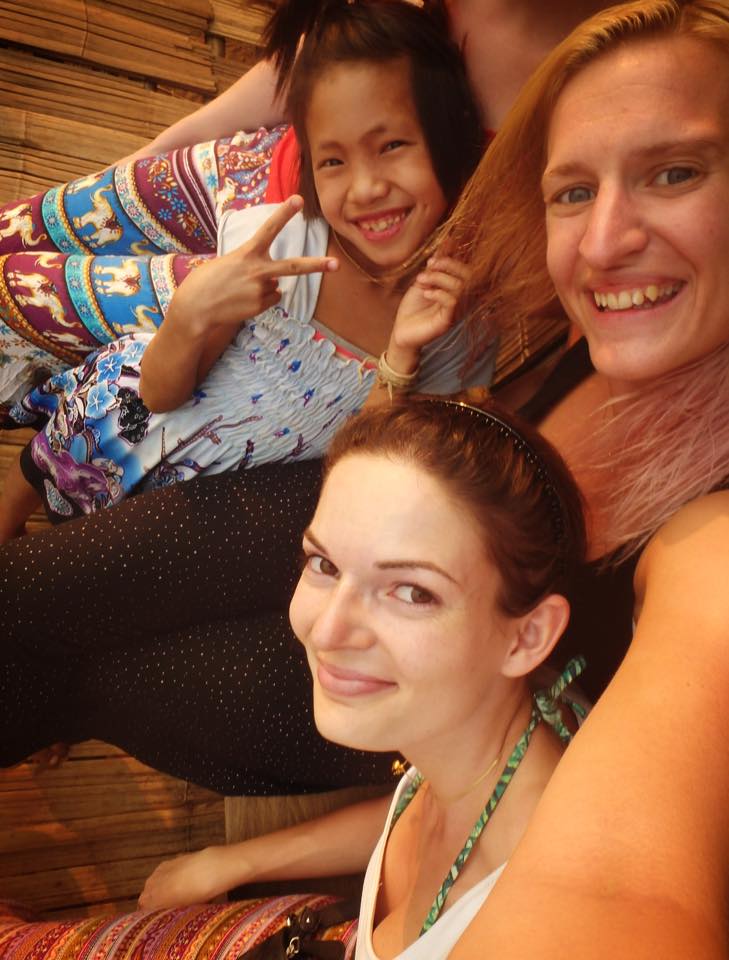 She wouldn't even let go of my hair for the photo
But there was another girl on the trek who was staying for two nights who didn't enjoy it . She said on the first night she regretted booking the second night and thought maybe the whole trekking and being up in a quiet sleepy village thing wasn't for her. I mention this just in case you think that might be the case for you too so you consider it before embarking on the trip. There's nothing wrong with that. We all enjoy doing different things and if there are certain things you don't enjoy just don't do them. The only thing I would stay though is that it can be good to push yourself out of your comfort zone slightly especially if it's just for day or two. You may discover unexpected thinsg that you do enjoy!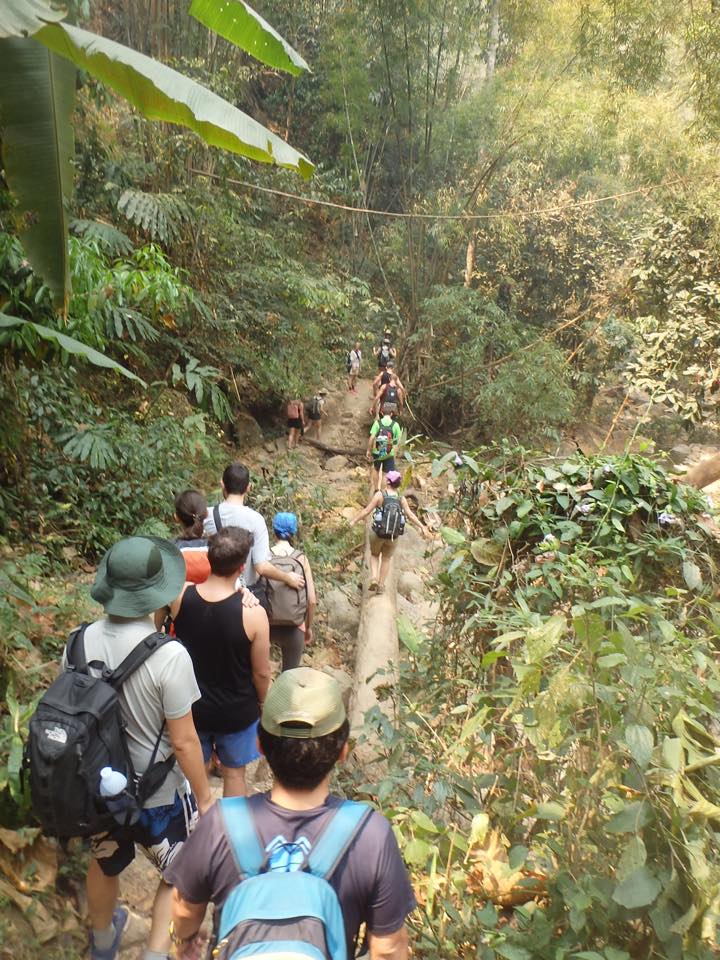 The city of Chiang Mai
Chiang Mai is easy to walk around and there are a number of temples there which provide a good half a day's exploring. I had seen a few too many temples in a row by this part of my trip so I didn't appreciate the temples like I should have done. I wasn't really interested. Looking back on the photos now I can see that they're a spectacular collection of temples and they were all just there in the middle of the town so I'll just let the photos speak for themselves.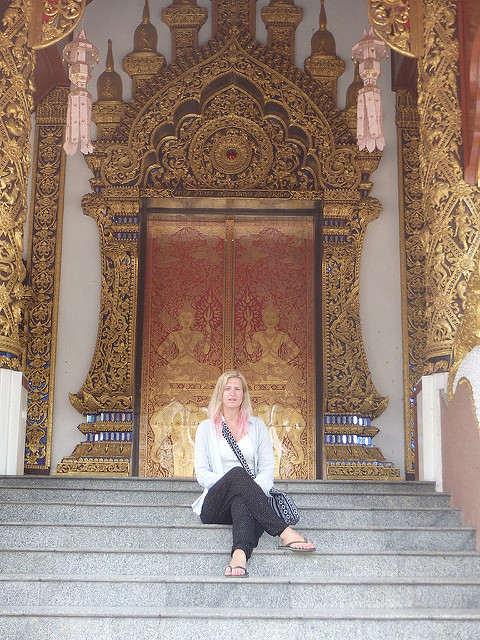 Agh you can even see the lack of excitement on my face for being at another temple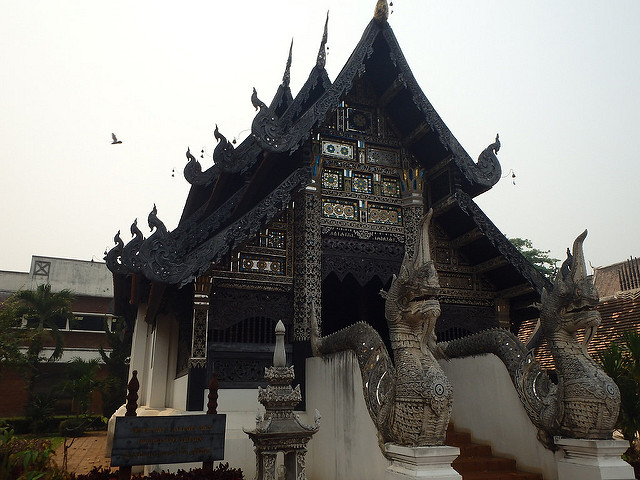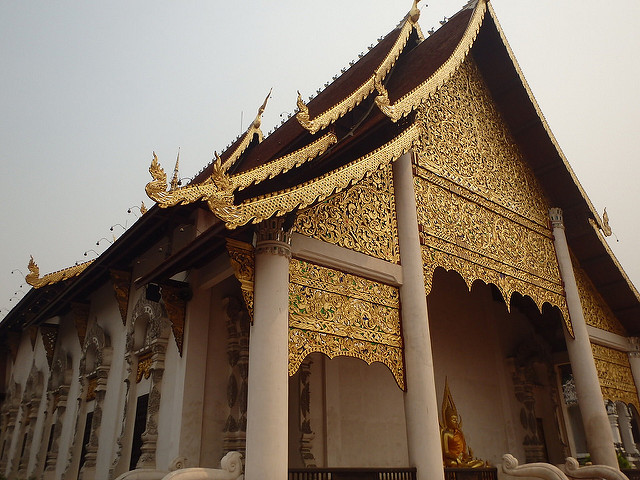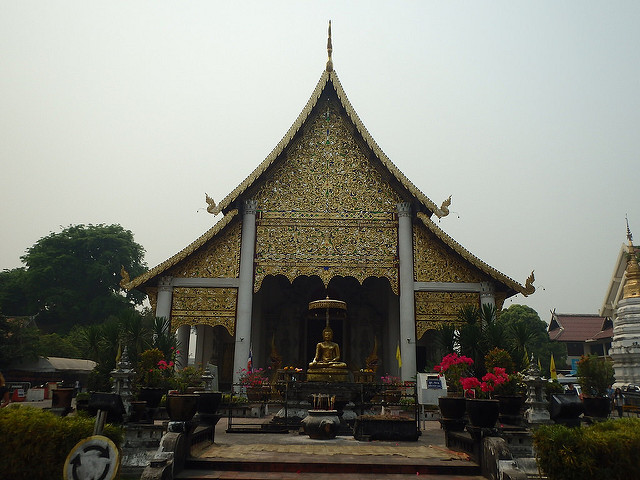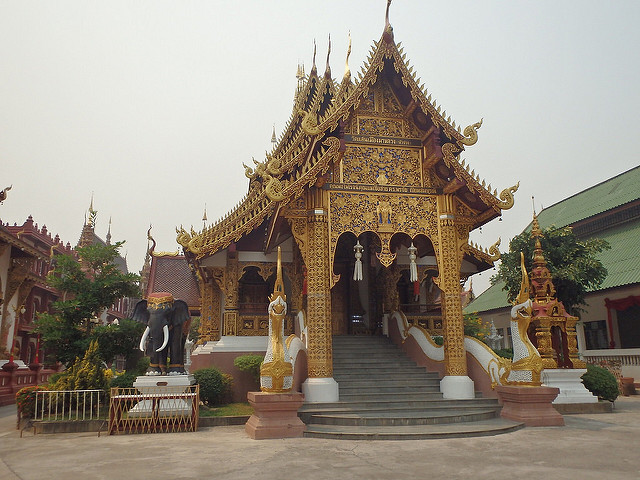 Wat Phra That Doi Suthep
This temple is located up a mountain on the way to Doi Suthep - Pui National Park. You can get tuk-tuks there and back or you can hire a
scooter
to go there. The friend I went with from my hostel was used to riding bikes so we just hired one between the two of us and I went on the back. If you've never driven a
scooter
before this might not be the best time for your first trip out as the hill is steep and winding with a lot of blind corners.
The temple is situated up 300 steps from where you'll get out of the tuk-tuk or leave your bike. The temple is beautiful and a lot more impressive than the ones in town. I even manage to thoroughly enjoy it whilst feeling "templed out".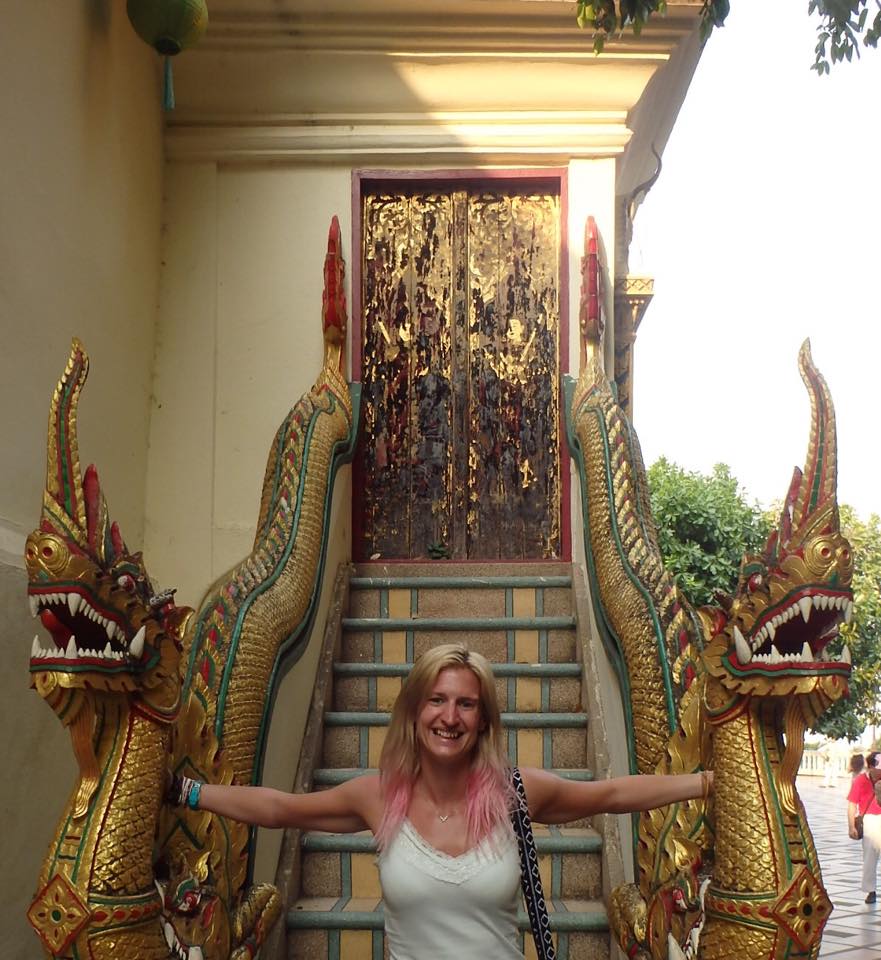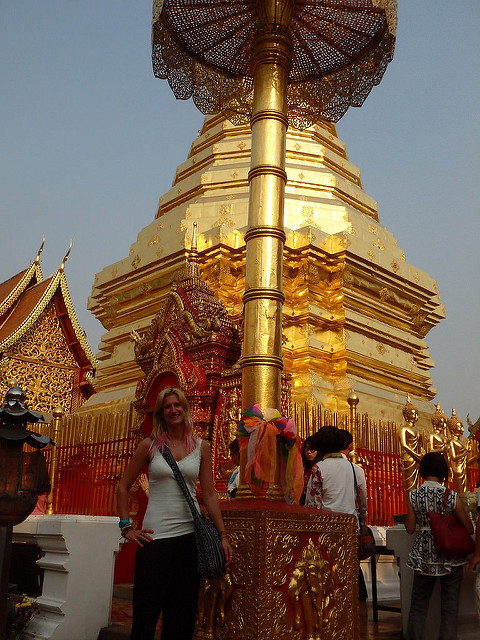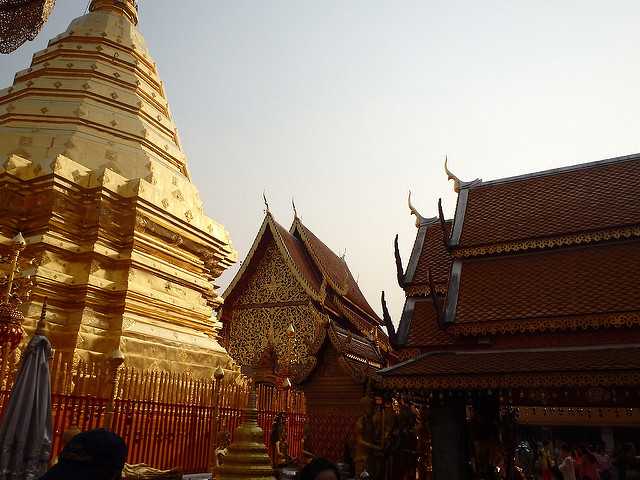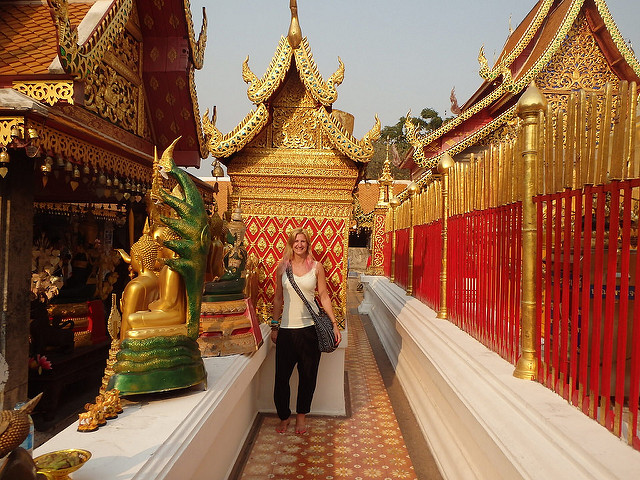 After we went to the temple we decided to carry on up the hill to go explore the area of Doi Suthep - Pui National Park. We didn't manage to find any official park of any sort but did have fun exploring the surrounding area and there would have been a great view for sunset if it wasn't for the fact that we were there in dry season when parts of the forest are systematically burned causing there to be smog all over the city.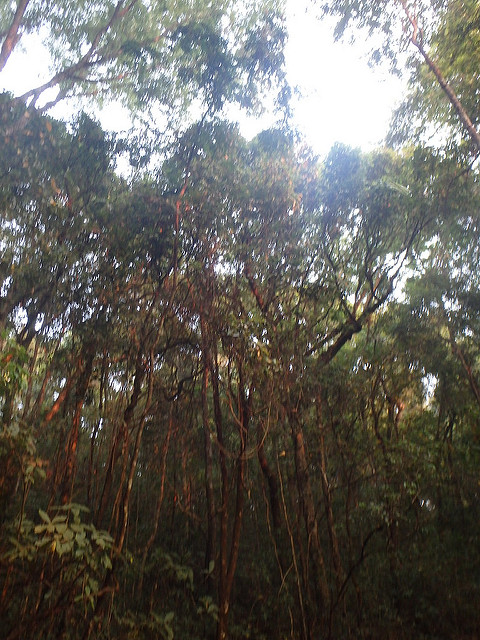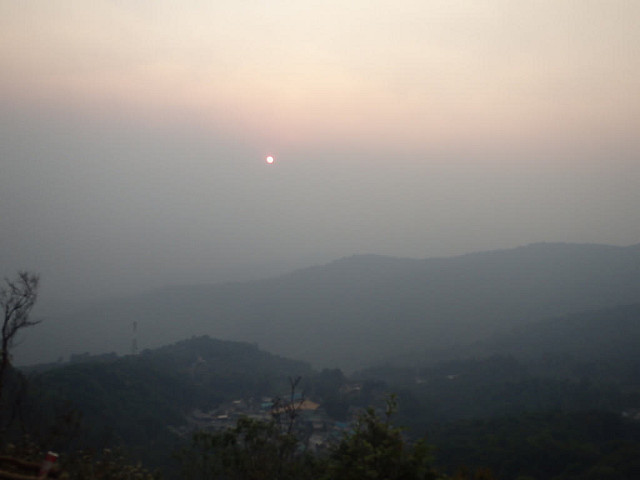 Food in Chiang Mai
Chiang Mai is know for having loads of great options of food to eat from local food to a huge array of organic vegan and vegetarian western food.
Blue Diamond Breakfast Club
Blue Diamond Breakfast Club
is not the easiest of places to find but well worth the hunt. The setting of the restaurant is a beautiful garden. It's more expensive than a lot of other places in the area but it's a great breakfast.
Local Food Stands
There's a collection of local food stands just outside the Chang Phuak Gate. Here you can get a good Pad Thai really cheaply. We only went there in the evening but if might be open during the day as well.
Where to stay in Chiang Mai
Most of the popular backpacker accommodation is in Moon Maung soi 6. I stayed at
Just Chill Inn hostel
which was lovely. It's run by a local woman who's really friendly and helpful with booking tours. There are comfy areas to relax in the downstairs in the hostel and the rooms are basic, just mattresses on the floor in a room, but clean. I heard some rumours of people having had their big backpacks stolen when leaving them at hostels to go on the hill top treks so make sure you trust the people in the hostel you are leaving your possessions with.
How Long to Stay in Chiang Mai
You'll need at least two to three days there if you're planning to do a hill tribe trek, even if it's just the two day/one night version, as you'll need to factor in a night in Chiang Mai before the trek and and one when you get back since you won't return till late. If you can, leave longer than this to explore the town too so you don't miss out on the temples I mentioned above and the great food.
Getting from Chiang Mai to Pai
Frequent busses go to Pai from Chiang Mai and take about 4 hours. Be warned the road there is dangerous as there are a lot of steep inclines and busses haven been know to crash or come off the hill on this route.
If you can drive a scooter another option would be to hire one and drive up there. Just check with your scooter rental place you're allowed to do that as some specifically forbid it.
Getting from Chiang Mai to Laos by slow boat
I didn't go to Pai and instead took slow boat into
Laos
. It's a three day trip with one day by road and two days by boat. Check out
my post on the slow boat
for more details on this journey. I only didn't go to Pai as a couple of months before I'd been in Rishikesh in
India
for a month and so I felt I'd already done my chill out hippy time for a bit which is what Pai's know for but everyone I've met who went there fell in love with the place.
« Back to Places
On to the Blog »
---
Get Your Essential Travel Gear