Adam's Peak (Dalhousie)
When I first looked at going to Adam's Peak I actually thought I wasn't going to be able to afford to go as the initial prices I saw for hotels there were way out of my budget with lots booked up months in advance. I managed to find reasonably affordable accommodation through
Hostel World
in the end and booked in advance since it didn't seem like a good idea to arrive with nothing booked given how many places were already fully booked. The group of four others I met on the journey there, and who I did the hike with, hadn't booked anywhere in advance and found accommodation easily enough (a big room for them all to share) which worked out to be much cheaper but by the sounds of things was VERY basic. There weren't even any plug sockets which might not be so helpful if you're relying on your phone alarm to wake you up for the trek.
Climbing Adam's Peak
We started the trek at about 3am and made it in good time for the sunrise. In fact we were probably a little bit too early as before the sun rises it gets really cold at the top of the mountain and we had a 45 minute wait.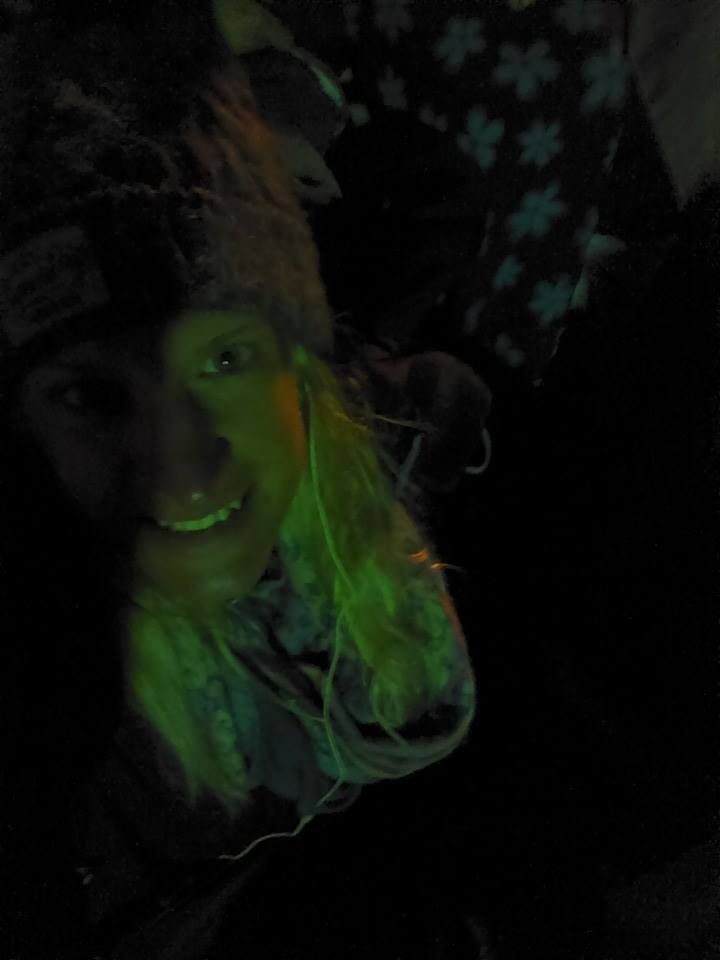 The cold wait for sunrise
I do feel it's only fair to warn you here that the trek is really hard. After having climbed
Little Adam's Peak
and even having run half of that to get up in time for the sunset, I was not expecting the full Adam's Peak to be so difficult. I figured it would be about double the size of Little Adam's Peak. It's not. There are 5,500 steps to get to the top of Adam's Peak. I almost gave up so many times.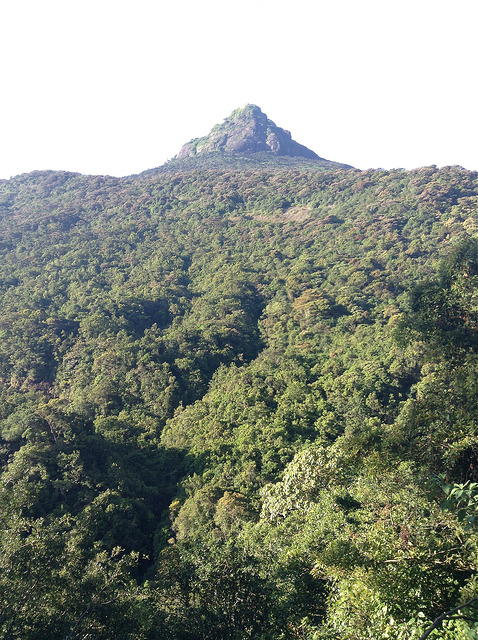 Adam's Peak from the bottom
In fact I probably would have given up if it wasn't for the elderly local women bounding back down the other direction like it was a total breeze. If an 80-year-old could do it and make it look that easy I sure as hell wasn't giving up but it was HARD. Every corner you turn there are just more stairs.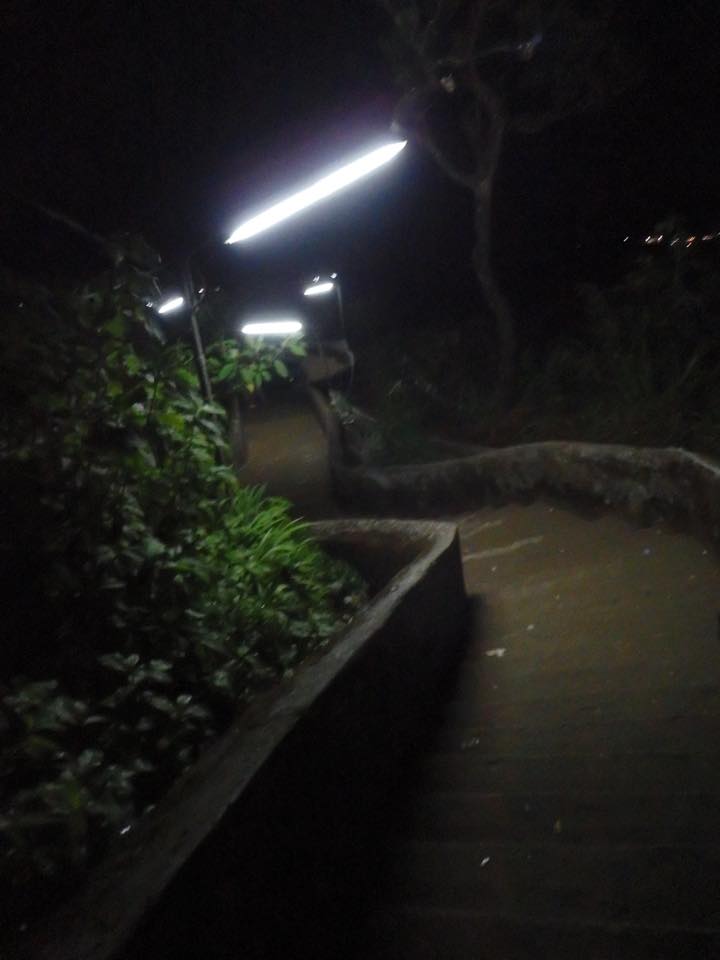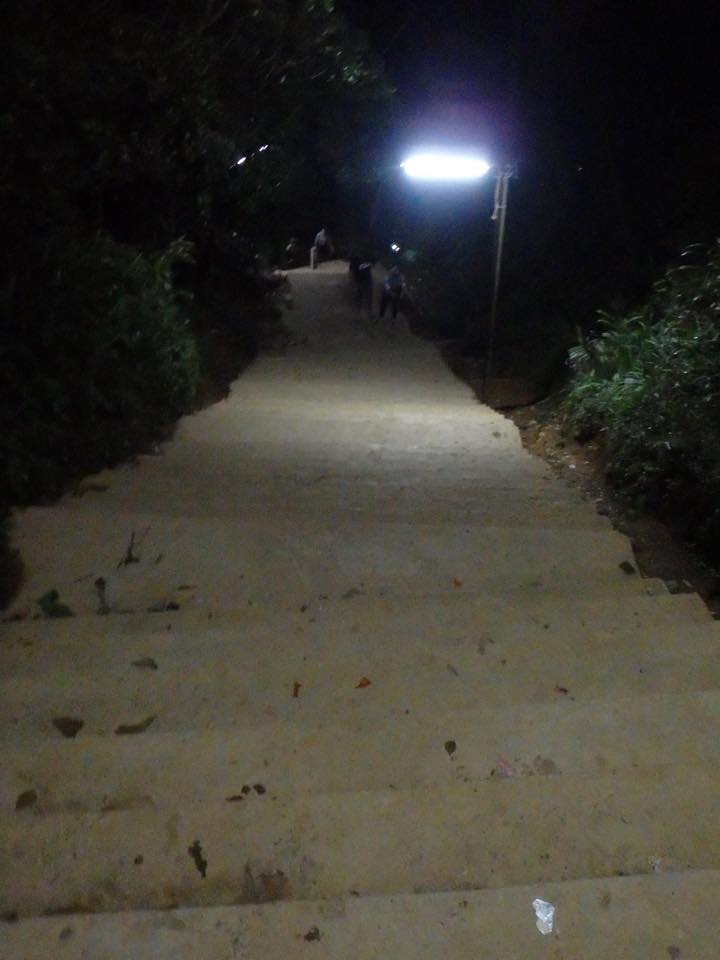 I'm glad I did it however I actually found the top of
Little Adam's Peak
more beautiful as that was just a mountain top and there were less people where as the Adam's Peak is mostly concrete at the top and has barbed wire blocking parts of the view as well as hundreds of people. The view is still pretty spectacular though.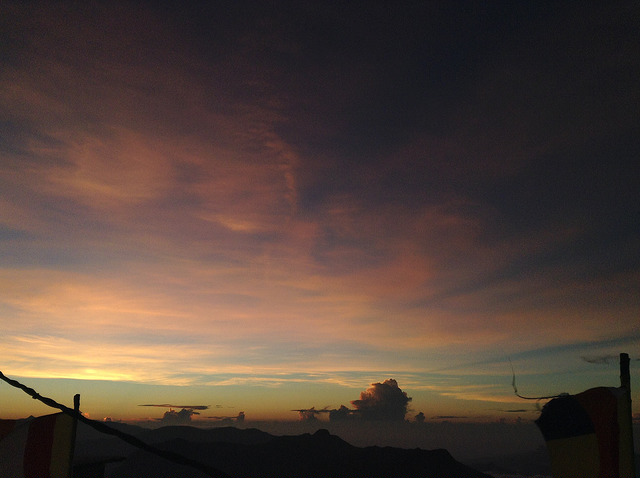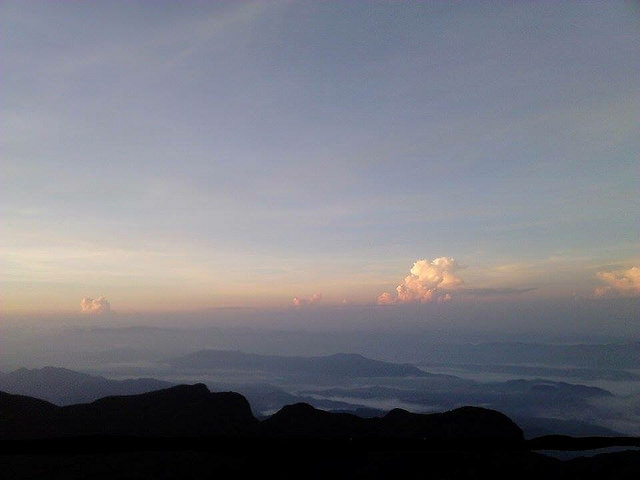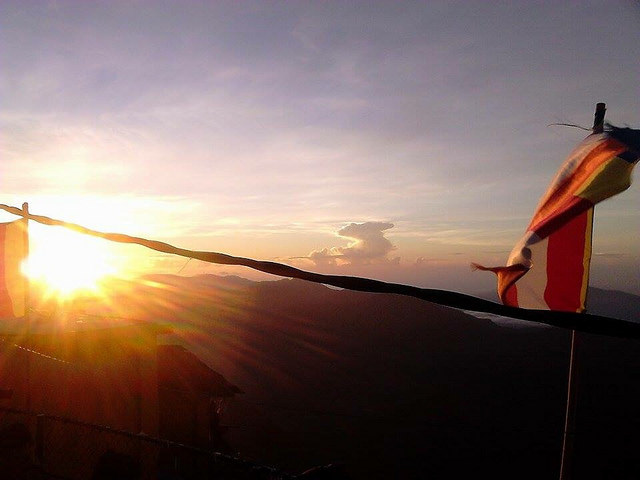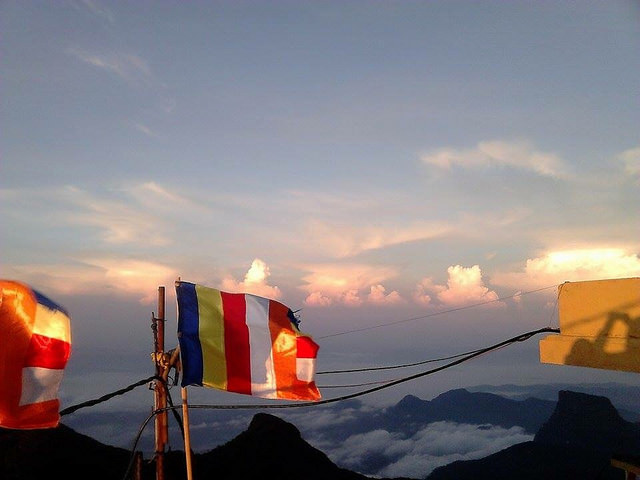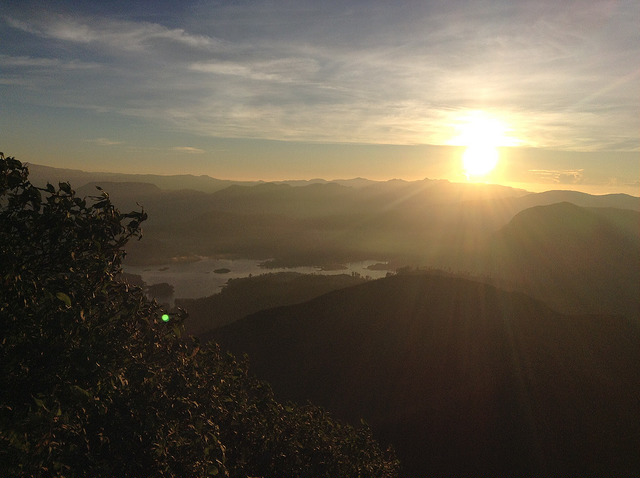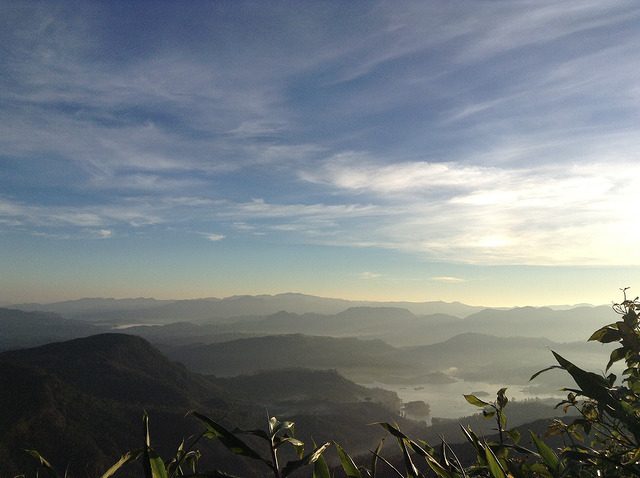 As I was walking up about the only reassuring thought I had was, at least it will be easy on the way down. But on the way down your legs are so sore from the climb up that it's almost just as hard.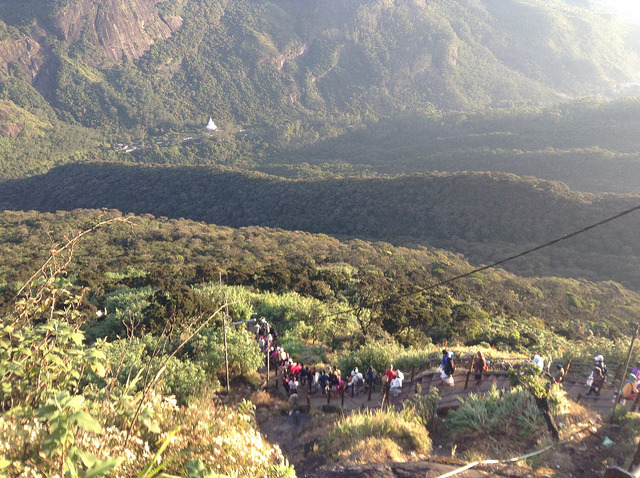 Where to Stay in Dalhousie
Blue Sky Guest House
is where I stayed. It's not the nicest place I've ever been but it was for one night and I slept a sum total of about 2 hours in the room given the early start so it's good enough for what you need there.
How Long to Stay in Dalhousie for Adam's Peak
To climb Adam's Peak you only need to arrive the evening before you would like to do the climb. You'll then start the climb really early morning for sunrise and be back down as the day is still just getting started. The surrounding area is beautiful but most people just stay the one night in Dalhousie moving straight onto their next destinations after the trek.
Moving On: How to get from Adam's Peak (Dalhousie) to Colombo
To get back to
Colombo
just get a bus back to Hatton and then trains go straight to
Colombo
from there. The train journey takes about five and a half hours. Whilst the view isn't as good as on the train to Hatton from
Ella
it's still not too shabby.
« Back to Places
On to the Blog »
---
Get Your Essential Travel Gear